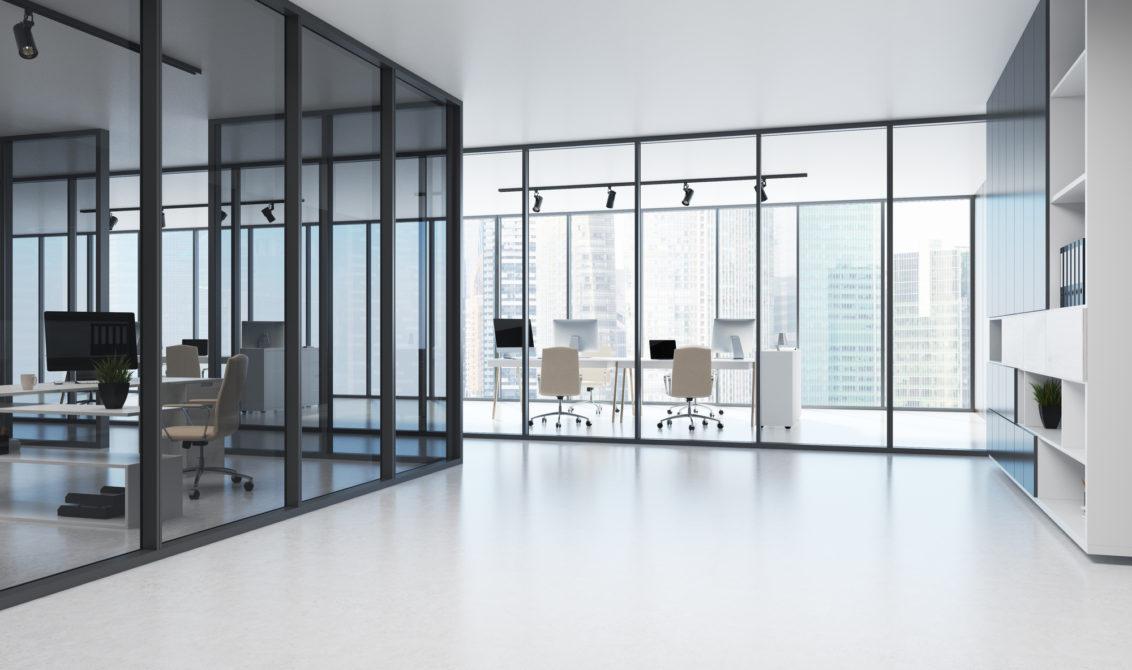 The COVID-19 pandemic has changed our lives forever, and it seems that we are now forced to rethink the way we do things. However, instead of looking at this as a sanction, we might consider it an opportunity for a more sustainable existence.
Coworking may be one of the solutions that offer support to the businesses looking to recover after the recent events. It is pursued not only by freelancers, entrepreneurs and start-ups but also by larger organizations. Soon, it will be perceived as something completely normal.
Being part of a community helps you stay healthy 
Social isolation has affected our mental health, increasing the risk of anxiety and depression. It has also made us realize how important it is to be part of a community, including when it comes to our professional lives.
The decision to work in a shared space can be beneficial for a person's mental health. It offers the chance to get out of the house and form connections with like-minded individuals.
Added flexibility for businesses 
Perhaps one of the biggest benefits to consider is that you are not responsible for the management of the respective space. Thus, you can enjoy the flexibility offered, using your time to concentrate on your business.
Within a shared workspace, everything one needs for work is already there. And that includes not only physical things but also the ones that matter for one's mental health. As mentioned above, one can discover an established community, with people who belong to the same culture.
Get Started
Claim up to $26,000 per W2 Employee
Billions of dollars in funding available
Funds are available to U.S. Businesses NOW
This is not a loan. These tax credits do not need to be repaid
The ERC Program is currently open, but has been amended in the past. We recommend you claim yours before anything changes.
From a different perspective, it is worth mentioning that coworking spaces deliver a major advantage to companies. One can rent out of the needed space for a specific period of time, without being forced to sign a long-term lease.
This allows one to function and do what it takes to survive through a difficult time. When things get better and the company in question is planning on expanding, the terms of the lease can be changed to adapt its current needs.
High level of security
Shared workspaces guarantee a high level of security, with innovative solutions, such as door readers and smart locks, being used. Thus, one can control the flow of people coming in and out of the respective space, reducing the risk of transmission in case of an infection.
When it comes to access control for coworking spaces, you should know that the full mobile system is the most beneficial choice. Once everything is installed, one can unlock doors using the smartphone. You no longer have to use keys or a pass, eliminating the contamination possibility (through direct contact with the respective surfaces).
Social distancing & hygiene practice 
Many companies have been forced to adapt their workspace, so as to follow the requirements of social distancing. It is no longer acceptable for employees to be crowded in a small space, which means that change is more than necessary.
Coworking spaces, as a general rule, have large floor plans. The layout is modular, allowing one to follow the new COVID-19 protocols. Moreover, it is easier to respect hygiene practices in such a space.
The decision to work in a space like that can make the difference between staying afloat and having to fold. Companies have to adapt to such challenges. It is also worth mentioning that shared workspaces are beneficial for mental health. They offer employees plenty of opportunities for social contact, allowing them to recover from the months of isolation and become more resilient.
Coworking spaces facilitate remote working 
In the past, businesses were averse to remote working, demanding their employees to work on-site instead of working from home. Today, as they struggle to stay afloat, they welcome this solution and even consider it on a long-term basis.
Coworking spaces facilitate remote working, allowing people to get their dream job, despite being far away. Companies are now on the lookout for spaces that can be used to this purpose, as they have realized flexibility is a must in today's world.
Given the obvious benefits, it is safe to assume that the demand for coworking spaces will only increase in the future. More and more companies show an interest in them, as they are looking for innovative solutions to keep their business alive and protect their employees at the same time.
These spaces will thrive because they offer exactly what is needed at the moment, meaning flexibility in a world that keeps changing by the minute. What will work for the future? We cannot be sure exactly but we are confident that shared workspaces fit the list of prospective options.