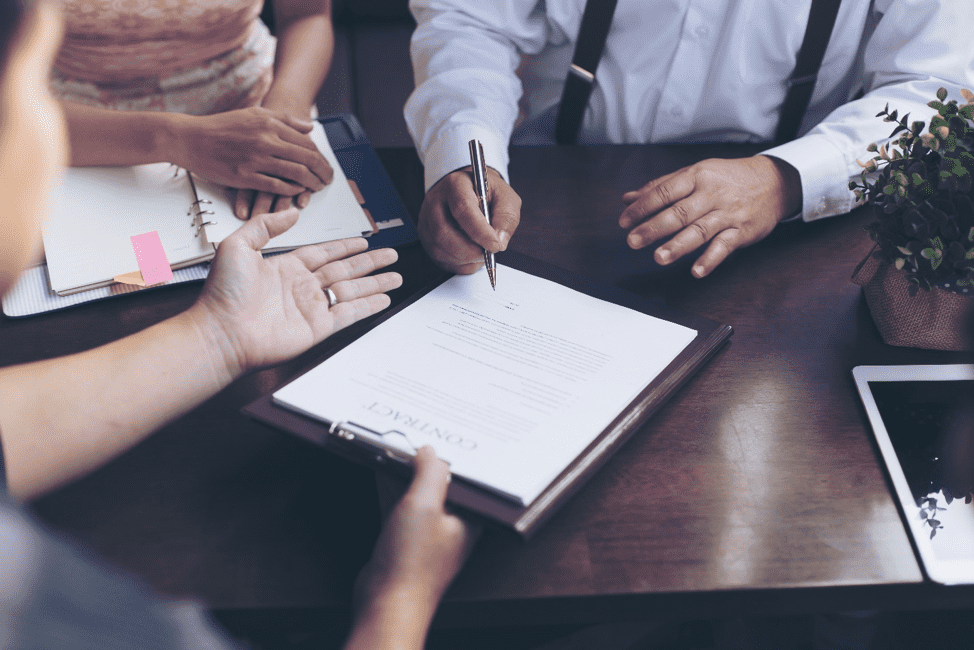 If you have aspirations of becoming a business owner or an investor but have found some doors closed due to a past criminal conviction, you're not alone.
Numerous individuals have discovered that federal, state, or local laws prevent them from owning or even investing in certain kinds of business ventures.
For example, according to Missouri law, statute 311.060:
"No person, partnership or corporation shall be qualified for a [liquor] license under this law if such person, any member of such partnership, or such corporation, or any officer, director, or any stockholder owning, legally or beneficially, directly or indirectly, ten percent or more of the stock of such corporation, or other financial interest therein, or ten percent or more of the interest in the business … shall not be a person of good moral character."
What this part of the liquor license law means is that no one associated with a business intending on obtaining a liquor license can be of immoral character.
However, having a criminal record doesn't automatically prevent you from holding a liquor license. The catch is that it's totally at the discretion of the licensing agency.
And it isn't only liquor licenses one has to worry about. Many other types of businesses or investment ventures can present similar challenges. So, what can be done to get over these hurdles?
Understand Your Rights as an American Citizen
Not all criminal convictions mean someone is a bad person. Further, even those who have been convicted of a crime should have the right to make an honest living.
Get Started
Claim up to $26,000 per W2 Employee
Billions of dollars in funding available
Funds are available to U.S. Businesses NOW
This is not a loan. These tax credits do not need to be repaid
The ERC Program is currently open, but has been amended in the past. We recommend you claim yours before anything changes.
North America's war on drugs is a perfect example of how the criminal justice system has systematically implemented legislation designed to erode the most basic of human rights, including owning a business in some cases.
According to Keller Law Offices from Minnesota:
"Over the years, a series of sentencing policy changes have resulted in a dramatic rise in incarceration for drug crimes. Since the beginning of the War on Drugs in 1982 and the "tough on crime" era, the number of people jailed for drug offences has increased significantly in the United States. In 1980, the number of people in jail for drug crimes was 40,900. In 2015, that number was 469,545. Today, more people are in prison for drug crimes than the total number of people incarcerated for all crimes in 1980."
But that isn't the worse of it. The law office further states, "According to the Government Accountability Office (GAO), non-violent drug offenders who are convicted of a crime are subject to over 600 collateral consequences.
"A GAO report shows that approximately 641 regulations and civil restrictions can apply to non-violent drug offences that don't involve any attempted, threatened or actual use of physical force. Of the 641 federal collateral consequences for non-violent drug offenders, 497 may impose restrictions for life, and only 131 restrictions allow individuals to earn relief by completing some type of drug rehabilitation,"they continue.
The so-called "collateral consequences" include certain limitations on the types of businesses or investments one can be involved in.
According to Help For Felons, it is very possible for a person convicted of a felony to own or invest in business ventures as long as they know they rights under the law.
Many people might tell you various half-truths or misinformation, but it is up to you to research what options you have.
For one, most felony convictions can be expunged after five years (with the exception for cases involving sexual offenses such as rape or child pornography, or other violent crimes) – meaning you will have a completely clean record as long as you don't commit any other offenses.
The U.S. Government Offers Grants for Felons to Start a Business
Believe it or not, there are numerous programs provided by the US government and not-for-profit organizations.
In 2015, for example, the Small Business Administration (SBA) adjusted its microloan program to include those currently on parole or probation.
Then there is the Prison Entrepreneurship Program which was founded in Houston, Texas, in 2004.
It's the goal of the Prison Entrepreneurship Program to assist ex-convicts to pursue healthy endeavors by showing connecting them with and teaching them how to work with angel investors.
Lastly, it's interesting to note that there have been some famous people in history who came up with their successful ideas while in prison.
Comedic actor, Tim Allen (Tim the Toolman Tayler) was arrested in the 1970s for trying to smuggle cocaine into the United States. Allen would later become a household name in television.