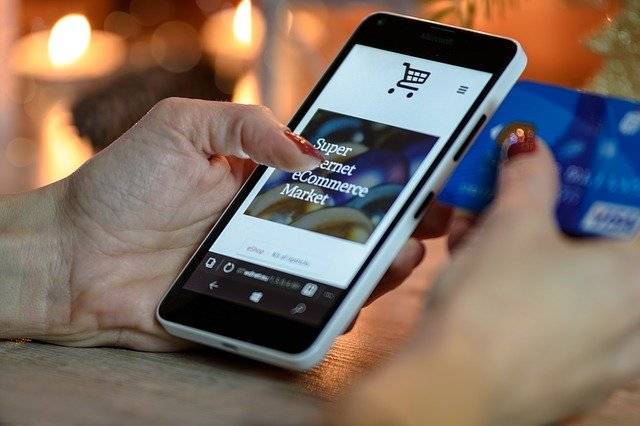 The great thing about drop servicing is that you can typically earn 70-95% profit margins on the revenue that you bring in. How do I know this? I have been running phenomenally successful and profitable drop servicing companies for five years and now spend my time helping hundreds of other people to set up drop servicing businesses through my education company The Drop Servicing Blueprint.
In this article, I want to share with you the number one most profitable drop servicing niche and how you can build a business to take advantage of it and start making money online.
The best niche for a beginner in this industry has several characteristics that you should look out for:
It should be highly profitable – you will probably find it hard to make sales straight away, so you want the sales that you do manage to make to be as highly profitable as possible.
It needs to be easy to understand – when you are starting you don't have that much experience so the easier the niche is to get your head around the better.
You want it to be easy to sell – if your niche is in high demand and clients need it done straight away they will be more willing to agree to your terms a lot quicker and you will close sales without the need for extensive negotiations.
With these three criteria in mind, the best niche for beginners is offering animated videos for tech companies. This niche is super profitable, easy to understand, and in high demand so it is easy to sell. I am personally running this kind of Drop Servicing business, you can find more information on my LinkedIn profile.
Dylan Sigley, How Do I Build A Drop Servicing Business?
1. Create Your Offer
The first thing that you need to do is build the business itself and create your offer. You can do this on popular platforms such as Fiverr and Upwork. Joining these platforms is super easy to do. For Upwork, you just go to their website and sign up. You can then search for freelancers who offer animated video making services and compare their prices, how well rated they are, and also view some of their past work to find the best ones to partner up with. You can post a job advert and ask them to apply and finalize how much they will charge per project.
2. Research Your Competition
You then want to do a search to find your competitors. This is as simple as doing a Google search using terms such as 'animated video agency'. This will return a list of competitors' websites which you can visit to check for their prices. If they don't have prices on their website you can ask them how much they charge through their contact form or by email.
Get Started
Claim up to $26,000 per W2 Employee
Billions of dollars in funding available
Funds are available to U.S. Businesses NOW
This is not a loan. These tax credits do not need to be repaid
The ERC Program is currently open, but has been amended in the past. We recommend you claim yours before anything changes.
3. Set Your Prices
Once you have found out how much your competitors charge you can simply deduct the amount your freelancer partner charges to work out your profit margin. Within this margin you can choose how much you are going to charge, obviously the higher you charge the fewer sales you get but they will be more profitable – you may need to experiment with different prices to find the sweet spot – but at the end of the day every sale will be profitable!.
4. Set Up Your Website
The next thing you need to do is set up your website. There is no need to overthink this stage too much. You can find which of your competitors have websites that you like and use this to inspire the design and content of your website – just make sure that you edit it into your own words and style! You can use a great website building tool like Divi that only costs $89 per year. You also need to decide on a name for your business and purchase a domain name for it – domain registers like NameCheap only charge about $8 for a domain name. You can also set up a LinkedIn page for your business which can be another source of sales.
5. Market Your Service
Your next step is to find tech start-ups to sign up as clients and start making sales. One of the best and most cost-effective ways to market your business is through online directories like CrunchBase. You can search for start-up companies and can find their contact information such as phone numbers and email addresses. You can then reach out to them (or one of your assistants can) to set up a phone call or make your pitch via email. The goal is to put your offer in front of decision-makers at the companies that you reach out to.
The more urgency and importance you can attach to your offer/pitch the better – you want prospective clients to agree to hire you quickly, not take a long time and go through a long process. This is when you can get creative with your copy and test out lots of different pitches. Don't be afraid to be different so that you stand out from the crowd, but at the same time, you can also see what is working for other companies and emulate the best parts of what they do.
6. Deliver Your Service
Once you make a sale, you are going to have to deliver the service to a high standard. If you have the right freelancers already lined up then this shouldn't be difficult. I recommend that you do the first 2 or 3 projects through the Upwork platform, but then look to build the relationship off the platform so that you can build a long-term team around your business. This allows you to avoid having to pay the freelancer platform fees and being reliant on them to allow you to keep using the same freelancers. Just be careful not to run foul of their terms of service.
Once you made a sale, you should design and send the client a questionnaire to get all of the relevant information that you require to give to your freelancers to make the animated video. Your freelancers will go through the production process by first scripting the video, then storyboarding it, then doing voiceover work for it, and finally the animation required to complete it. You can find high-quality script writers, voice-over artists, and animators on platforms such as Upwork, Fiverr, PeoplePerHour, or Freelancer.
Once the project is complete you can send it to the client for review and make revisions if they request them. The point is to make sure the client is happy. Try to get paid 100% upfront, but if that is not possible ask to get 50% upfront and 50% on completion of the project. You can use various online payment platforms like Stripe, Paypal, and TransferWise to receive payments.
Ok Dylan Sigley, What Is The Bottom Line Here?
There you have it! These are the steps you need to follow to start your very own drop servicing business. Animated videos for start-ups is the most profitable niche in the online services space, which is why I recommend it to all beginners. Take the first step today on your journey to owning and running a profitable online business. Your life of freedom is just one decision away. Check out the Dylan Sigley Facebook page to learn more about Drop Servicing.
Author Bio
Dylan Sigley is the founder of Dropservicing Blueprint. His course helps hundreds of people throughout the world start their own online business. Before creating the course, Dylan Sigley was building his own dropservicing businesses that allowed him to achieve financial freedom and travel the world.