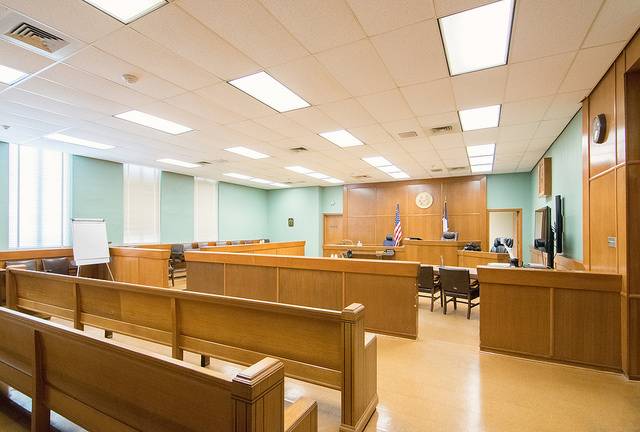 From banks to hedge funds to venture capital firms, the world of investments is large and multifaceted. All investment options come with risks—but if fraud or misrepresentation takes place during the investment process, it can end up in a lawsuit.
Common lawsuits include financial advisor malpractice, stockbroker misconduct, and securities fraud. There has been a magnitude of investment litigation in all areas since the collapse of global financial services firm Lehman Brothers in September 2008. Then the fourth-largest investment bank in the United States, the firm filed for bankruptcy with $639 billion in assets and $619 billion in debt.
In investment cases, lawyers often bring in an expert witness who specializes in investment litigation to explain complex investment procedures to the jury. "The expert witness has to bring market knowledge and technical knowledge of a particular subsector of the financial world," explains FrancoisPages, the managing partner and CEO at Galileo Global Securities, a cross-border investment bank based in New York City. Pages recently acted as an expert witness for the first time on a case he calls demanding and intense.
Big money
Most investment cases involve either large investors and corporations or large investors and banks. "It's not a mom-and-pop kind of litigation," Pages says. His first case as an expert witness was a $200 million case, where he says his role was to "specifically opine and describe for the arbitrators what was the proper practice in the frame of investment to venture capital funds."
Another source we spoke to for this story, who asked to remain anonymous due to his participation in an ongoing case, says his first case involved a bank that was sued over a loss of more than $2 billion. Since then, this expert witness—who worked in the financial sector for several decades—has provided services in nearly two dozen cases with most of the major law firms in New York City, as well as in other states across the country. Some of the cases were settled, but he's been to trial several times. "The cases I'm typically involved in involve those with money suing other institutions with money," he says. "It's difficult and costly to litigate, so only those who can afford to will do it."
Get Started
Claim up to $26,000 per W2 Employee
Billions of dollars in funding available
Funds are available to U.S. Businesses NOW
This is not a loan. These tax credits do not need to be repaid
The ERC Program is currently open, but has been amended in the past. We recommend you claim yours before anything changes.
How it works
Being an expert witness first requires understanding all the nuances of the case. That means reviewing every document provided by both sides. After reviewing thousands upon thousands of documents—such as emails, phone records, and financial data—the expert will write a report that outlines his or her qualifications as an expert, research methods, findings, and final opinions on the case.
Then comes the deposition, in which the expert gives a sworn testimony that may be used in arbitration or trial. In the case Pages worked on, he was deposed in San Francisco for a full week. He had to write three expert reports: the initial one, a second report that included criticisms of the opposing party's expert report, and a third that showed a more in-depth view of the case after the release of additional documents.
One of the challenges an expert witness faces is explaining the ins and outs of the field to people who are not professionals in the industry. Pages relishes that part of being an expert witness. "You have to be very didactic and explain everything in a very plain language," he says.
Our anonymous expert is also a fan of that challenge. "One example I always give is that even if you sell government bonds at the wrong time, you can lose money," he says. "No investment is safe; everything has risks. Being able to break down information like that is part of communicating to the jury."
Challenge Accepted
Both expert witnesses we talked to enjoy acting as witnesses for investment cases. "Being an expert witness allows me to be detail-oriented, go much deeper in explanation of the market or market practice, and it forces me to dig even more into the technicality of my business," Pages says. "It's also the thrill of the case. It's quite different from my day-to-day business."
Our anonymous source agrees. "It's the best job I've ever had," he says. "You have to work at a company for decades to know how nice it is to not get dressed up, drive to work or take the subway, day after day. You have more control over your life. There's so much flexibility, but you know that you're adding value for a client and serving their needs."
As expert witnesses for investment litigation, financial specialists who are impartial, credible, and articulate provide a valuable service to the legal process—and in turn, receive the unique opportunity to examine their field in a whole new light.
Author Bio
Erin Quinn-Kong writes for GLG, the platform that connects professionals with insight on financial matters and more. She's the former editor-in-chief of Austin Monthly and was an editor at Allure and Us Weekly. Erin has written for a number of publications, including The Alcade, OpenTable.com, and Woman's Day.