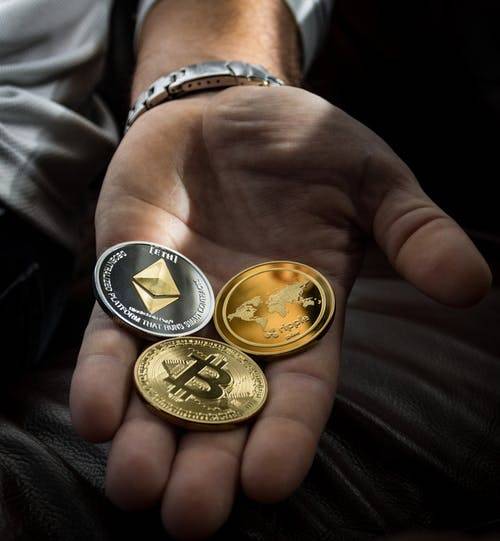 Unlike a government that functions on a central system, a cryptocurrency is a form of digital cash that runs on blockchain technology.
And whether or not you have been following the cryptocurrency news, you may have come across the term "Bitcoin." This happens to be the most popular cryptocurrency of the century.
However, as cryptocurrencies start to gain more and more traction within Wall Street, different types of cryptocurrencies have also begun to pop up. This is why there are over 5000 cryptocurrencies on today's market.
As a beginner investor, all these numbers and facts might seem daunting to you. Moreover, there are always certain risks that come with cryptocurrency. This is why you need to know which cryptocurrencies are the best before you invest in them.
This article lists the top 10 best cryptocurrencies to invest in that are set to boom in 2021!
Top 10 Cryptocurrencies Worth Investing in 2021
How could we not include Bitcoin while talking about the top cryptocurrencies of today's time?
Ever since its emergence in 2009, Bitcoin has made a slow yet steady way to success, making it one of the most trending cryptocurrencies in the current crypto market. Sure, it has seen a few highs and lows, but today it stands as one of the best and safest cryptocurrencies to use.
Also known as BTC, this platform works through the ledger logging transaction and the blockchain technology widespread over a network of computers. This gives you an understanding that it is a decentralized digital currency that happens between the users without a mediator.
With Bitcoin, there is no single administrator or a central bank. However, its user-friendly interface, transparency, and other stellar features have skyrocketed its value to become the best cryptocurrency to invest in.
This year, the next best cryptocurrency to invest in is none other than Ethereum, created by Vitalik Buterin in 2013. Most people, especially program developers, love Ethereum for its potent applications. Just like Bitcoin, Ethereum is a decentralized software platform.
This helps DeFi apps and other Smart Contracts work along with it without any third-party apps, etc. Moreover, the safety and security of the users are also extremely heightened, so there is no need for you to worry about theft damages.
Ethereum's success slowly followed behind Bitcoin, and today it stands as the second-largest cryptocurrency in the world.
Tether (also known as Real Coin) was first launched back in 2014. However, it is the only one of its kind as actual US dollars and even Euros back it!
This gives it the same value as the other contenders on this list. Tether has been in demand recently, making this the best option to start your investment venture.
The most noteworthy feature about Cardano is that it comes with a proof-of-stake validation which makes it an open-source project. This gives them many ways to work with smart contracts to create a universally public blockchain.
In layman's terms, this cryptocurrency also works a lot like Ethereum.
Here's a quick tidbit for you! Did you know that the founder of Cardano, Charles Hoskinson, is also the co-founder of the renowned Ethereum? He also worked to launch BitShares, which is yet another popular cryptocurrency in today's market.
Cardano uses an ADA token, and unlike the other cryptocurrency, this one has seen drastic growth, making it the best option for investment this year.
If you are looking for a cryptocurrency network that will help you connect with the various blockchains, Polkadot is the one to opt for.
This cryptocurrency was first developed by Gavin Wood, Peter Czaban, and Robert Habermeier.
The integration for Polkadot might continue to change and adapt based on the management of cryptocurrencies. Despite its recent launch in 2020, they have still managed to reach great heights in the world of cryptocurrency.
XRP might be an odd name for a cryptocurrency platform. However, the actual creator is Ripple Labs. This is a payment processing organization that focuses on enhancing digital technology.
To make payments more manageable, Ripple Labs created XRP to work as a payment token.
The reason why XRP soared in popularity is because of its user-friendly interface. With this, you can facilitate exchanges and make payments to every other user, regardless of the currency type they use.
In simple words, XRP unifies all forms of currencies to make transactions faster and problem-free.
The main reason why Solana was created was to help simplify the working process of decentralized apps and finances (DApps and DeFi), smart contracts, and so on.
This is why Solana uses a unique hybrid working system between proof-of-history and proof-of-stake mechanisms. When combined, you can process all your transactions securely and quickly.
The native token of this cryptocurrency is the SOL which helps to keep the entire platform powered. This easy and safe transaction method is what makes Solana the next big cryptocurrency of this year.
One small tweet from Elon Musk was one giant leap for Dogecoin.
Take a look at crypto news from social media platforms, and you will see how much Dogecoin has blown up, thanks to tech geniuses like Elon Musk.
Even though the platform was created as a joke, it has seen dramatic growth through the years and stands as one of the most prominent cryptocurrency options today.
What makes Dogecoin genuinely unique from the other platforms is that there is no pre-set limit on creating new Dogecoins. When the market of supply starts to increase, so will your profits!
Next up, we have Binance Coin, a platform that can help you pay your Binance fees.
If you did not know what Binance is, it is one of the world's biggest platforms for cryptocurrency exchange. Since then, it has amassed legions of followers from around the world.
Binance also created a set of unique functionalities within the Binance network to make things easier for the users. This includes Binance Academy, Binance Smart Chain, Binance Chain, Research projects, and Trust Wallet.
All these features combine to work together to form the ultimate new-age cryptocurrency market of 2021.
Last but not least, we have Bitcoin Cash. Launched way back in 2017, Bitcoin Cash works by using a larger block size to help multiple transactions co-occur.
The supply limit of Bitcoin Cash is approximately 21 million coins, and it uses the exact consensus mechanisms as the other cryptocurrencies mentioned in this list.
How to Invest in Cryptocurrency
Now that you have familiarized yourself with 10 of the best cryptocurrency to invest in, it's time to move on to the investing part.
Listed below is a quick 5 step guide on how to get started with investing.
Step #1: Sort Out Your Portfolio
The first thing you ought to do is sort out a portfolio and decide how much you will be allocating to cryptocurrency.
Thanks to recent developments, making a rational decision might be more complex than you think.
So, make sure to think through your decisions and allocate a small portion of your portfolio to cryptocurrency. The ultimate decision depends on you, but if you plan to invest more than 5% or 10%, you need to be extra wary of the wavering market.
Step #2: Pick a Cryptocurrency
The world of cryptocurrency is vast and seemingly endless. As mentioned earlier, several types of cryptocurrency pop up every day. Therefore, choosing one among a thousand can be difficult.
However, your decision will be much easier now that you have read through the top 10 best cryptocurrencies to invest in. So, go ahead and pick one!
Step #3: Choose a Platform to Invest
Thanks to the endless number of cryptocurrencies, there is also an infinite number of platforms to get started. Unfortunately, most of these platforms are only looking to scam people and rob them of their money.
Lucky for you, we've found the best platforms of all time: BlockFi and Gemini.
A Quick Comparative Table of the Pros and Cons of BlockFi and Gemini
BLOCKFI
Pros
Cons
It comes with competitive interest rates.
The withdrawal process is lengthy and complicated.
Very good security for the users
It has a fairly short track record.
It has an easy process to borrow
The process for verification takes a long time
It sets a limitation of free withdrawals.
It gives you two free withdrawals every month.
You can access this with your BlockFi credit card.
GEMINI
There are low minimum purchases available
It comes with an expensive fee structure, even for the smallest trades.
You can earn interest via cryptocurrency balances
There is no copy trading or margins
You can browse through the Cryptopedia educational library
The verification process is quite long
There is a limit order of 30 cryptocurrencies.
You can use an official Gemini credit card.
Step #4: Get Yourself a Virtual Wallet
Once you have started to earn money on cryptocurrency, you will need a place to store your profits to ensure its safety. This is why many investors use "wallets" to keep their earnings.
Typically, a wallet is a virtual software program that helps you to store your savings privately away from the eyes of hackers. Along with a wallet, you will also receive a set of keys to access your blockchain to get to your cryptocurrency.
In order to complete a transaction between two users, both parties need to have their wallets and keys to ensure safe payments.
Step #5: Secure Your Savings
Sure, wallets help keep your money safe. However, you will also need to keep your crypto safe once you have bought it. This is especially true if you wish to spend your cryptocurrency purchasing items online.
So, make sure to use a Virtual Private Network (VPN) to ensure your connection is safe. This way, all your private data and info will be encrypted, which means no one but you can see the details of your online transactions.
Final Takeaway
Ever since their emergence, cryptocurrencies have left quite a powerful impact on the market and investors worldwide. Therefore, there is no question about it. Now that cryptocurrency is here, it is here to stay.
So the actual question is, which is the best cryptocurrency to invest in?
We sincerely hope that this feature helped you on your quest to find the best cryptocurrency for 2021. Keep in mind that cryptocurrency is not some get-rich-quick game plan. What it truly is is a long-term investment.
So browse through the options mentioned above well, and make a wise decision!
Top Crypto Platforms to Get Started
Whether you a professional investor or an amateur, if you are interested in earning interests in cryptocurrency, you can get started with the two best platforms of all time: BlockFi and Gemini. 
Listed below is a quick comparison table between the two platforms to help you decide which is best for you. 
BlockFi

Gemini

BlockFi is best recommended for those who:

Native crypto clients
Curious crypto clients
Fringe crypto clients

Gemini is best recommended for those who:

Want a convenient mobile app
Experienced crypto investors
Investors who want to buy, sell and store their investments in one place

Pros of BlockFi

No extra charge and fees
It gives the best interest rates according to the current market
You can earn, trade, and borrow from the same platform

Pros of Gemini

Quick registration process
Suitable for people of all skill levels
It comes with virtual storage wallets to store investments

Cons Of BlockFi

Beginners might find it difficult to use
No investment advisor to help you navigate

Cons Of Gemini

It comes with a commission fee and a convenience fee.