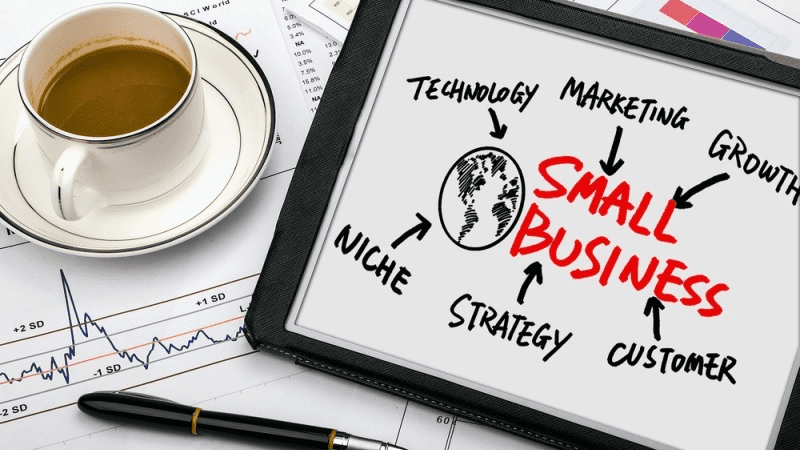 You've got an exciting business idea. You've researched and tested. You've gotten help to create an amazing pitch deck. You're eager to start pitching to investors, presenting, and loading up the company bank account so you can hire an amazing team and speed up the machine.
So, where do you aim your efforts and find the investors?
Cold Emails
One or two entrepreneurs have scored big by cold emailing notable investors with their pitches. It's a long shot. Your odds of winning the lottery might be better, but it's possible. With the right words, the perfect timing, and the right fitting pitch for the right investor, you just might make the connection. It's worth a shot, just don't bank your whole fundraising strategy on it.
Social Media
Email is still probably the single most commonly used communication tool for individuals of this caliber.
Next is social media. LinkedIn and Twitter are by far the most commonly used by truly successful entrepreneurs and investors.
At least amongst those with the biggest exits and fundraising rounds that I've interviewed on the Dealmakers Podcast. Slide into their DMs and try to get their attention.
Text & Voice
You don't want to be a stalker or a spammer, but sometimes you've got to have the courage and stand out.
Can you just pick up the phone and call a potential investor? You might catch them at just the right moment when they have the time and are feeling generous. You can even text and Facetime.
Apply to Startup Accelerators
Startup accelerators can provide you with both seed-stage funding and mentorship. Initial funding may only be $10k to $150k, but they may also introduce you to a whole group of next stage of investors once you graduate.
Typically you can start the application online. Though, many are harder to get into than top business schools. You'll have to fly out and relocate to where they are. Often, for at least several months.
Enter Competitions
From business plan competitions to coding marathons and competitions for growing your business fast, there are plenty to choose from. The jackpot may not be large, but every dollar can help.
Get Started
Claim up to $26,000 per W2 Employee
Billions of dollars in funding available
Funds are available to U.S. Businesses NOW
This is not a loan. These tax credits do not need to be repaid
The ERC Program is currently open, but has been amended in the past. We recommend you claim yours before anything changes.
Every win is great for your startup's resume. It will add to your credibility and visibility. That can help with recruiting and other fundraising efforts. Just be careful of too many distractions that take you off course.
Apply for Grants
There are many grant programs available. This is essentially free money for the taking. It can come from entrepreneur associations, local community programs, the city, county, state or federal funds. It is non-dilutive funding that will give you cash and tax breaks, without giving up ownership and control of your company.
Apply for Loans
If you don't want to give up equity in your company yet or get distracted with the fundraising process, you can go straight to raising debt financing. This can come in many forms. Personal credit cards, loans, small business lines of credit, and business credit cards.
You should be able to apply in just a few minutes online, and maybe even get funded in your bank account the next day.
Find Partners & Cofounders
Can you bring in cofounders who can also contribute a significant amount of startup capital? They can be silent partners. Or, they can be active partners.
Be sure to consult a fundraising advisor on this structure to ensure you preserve sufficient equity for future investors.
You may regret it later if you give up a big chunk of ownership to someone who won't be contributing to the mission daily.
You may want lengthy vetting periods to ensure the relationship works out and you don't end up with a lot of shareholders who are collecting big checks while you do all the work.
Ask for Introductions to Investors
Everyone you know knows someone who could be a potential investor. If they aren't going to invest themselves (and, even if they are) make sure you are asking for introductions to their circle of contacts. They can do this in person, via email, or text or through LinkedIn.
Enroll Advisors with Connections
Advisors can add a lot of value with their advice and becoming brand ambassadors. They can also be instrumental in introducing you to qualified investors.
If your advisors buy-in, they can make those warm connections, which are a lot easier to close than attempts at cold contacts.
Crowdfunding Platforms
There are many crowdfunding platforms to pick from today. They have big lists and a good amount of traffic.
Posting a campaign can help gain visibility, make it easy for active investors to find you and review your presentation. This strategy can be helpful in creating urgency and excitement. You can even choose between equity, debt, and donation-based crowdfunding.
Just be sure you have realistic expectations about the time this will take, the legal work needed and the money required to market it.
Generate Buzz
Instead of doing all the outbound legwork, look to generate more buzz about your company and brand. Use guerrilla marketing tactics to boost visibility and get investors interested in reaching out to ask if you are fundable.
Build a Profitable Business
Fundraising campaigns can soak up a lot of time, money, and energy. Often at the expense of working on your startup. What if you focus instead on growing a great and highly profitable business with an amazing product?
Highly profitable and fast-growing businesses will always be interesting to potential investors.
Author Bio
Alejandro Cremades is a serial entrepreneur and the author of The Art of Startup Fundraising. With a foreword by 'Shark Tank' star Barbara Corcoran, and published by John Wiley & Sons, the book was named one of the best books for entrepreneurs. The book offers a step-by-step guide to today's way of raising money for entrepreneurs.
Most recently, Alejandro built and exited CoFoundersLab which is one of the largest communities of founders online.
Prior to CoFoundersLab, Alejandro worked as a lawyer at King & Spalding where he was involved in one of the biggest investment arbitration cases in history ($113 billion at stake).
Alejandro is an active speaker and has given guest lectures at the Wharton School of Business, Columbia Business School, and at NYU Stern School of Business. 
Alejandro has been involved with the JOBS Act since inception and was invited to the White House and the US House of Representatives to provide his stands on the new regulatory changes concerning fundraising online.