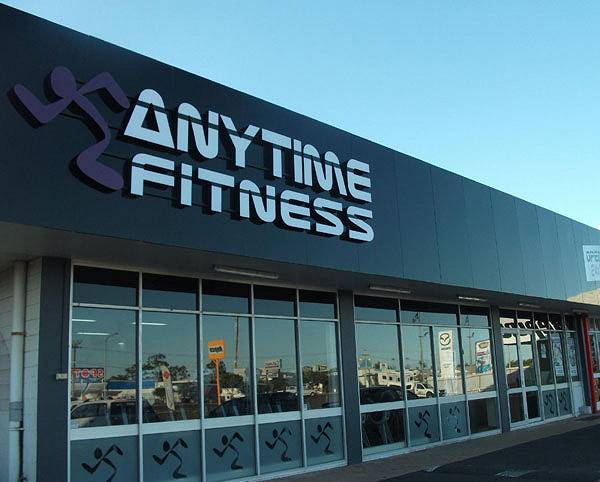 Fitness centers have been experiencing a boost in popularity, especially amongst Americans. Generating roughly $30 billion in revenue last year alone, the U.S. has the greatest number of gyms in the world. Entrepreneurs who share in this same passion for health and wellness could be on track to a sound business venture.
Running a gym is a physical activity in itself. You have the task of providing a clean space and motivating ambiance for your customers to exercise in. To be successful, you need to know how to leverage trends,  keep the establishment hygienic, communicate with your audience, and overcome common hurdles.
Know the Trends
By recognizing the trends that complement your business, you will be able to make fitter decisions in both your day to day operations, as well as long-term strategies.
A healthy population
Millennials are making health and wellness "in style." They are adopting better eating habits and pushing for a more dynamic life. In fact, they are the most active generation, and, in result, should be one of your primary target audiences.
Meanwhile, the North American life expectancy has vastly increased. Thanks to developments in medicine and a better understanding of health, individuals are more equipped to live longer lives. Your gym should promote healthy living for everyone by creating specific classes and programs designed for distinct ages and athletic abilities.
Technological Advances
Get Started
Claim up to $26,000 per W2 Employee
Billions of dollars in funding available
Funds are available to U.S. Businesses NOW
This is not a loan. These tax credits do not need to be repaid
The ERC Program is currently open, but has been amended in the past. We recommend you claim yours before anything changes.
Seventy-two percent of exercisers state that they use technology to support their workouts. You can make your establishments digitally-friendly in many ways.
Create a mobile app for your gym that allows members to reserve their spot in group classes, view promotions and events, and track their fitness goals.
Invest in SMART machines that can track user-progress, recommend workout plans, and report essential results like heart rate and calories burned.
Keep it Clean
Equipment needs to be well maintained and properly sanitized to give guests and staff a healthy, happy experience. Various equipment and machinery require different maintenance.
Multiple times a day: Using a water-based disinfectant, clean all of the mats, seats, benches, cardio consoles, and pads. Be sure to have disinfectant sprays and paper towels available for members to use to clean up after themselves.
Daily: You and your staff should be inspecting the gym's equipment for cracks and tears so they can be attended to immediately.
Weekly: After continuous use,dirt, dead skin, rust, and lifting chalk can get trapped in barbell's knurling. Using a wire brush, scrape the equipment clean.
Monthly: To ensure that your resistance machines are moving smoothly, and safely, you must lubricate theirparts by rubbing a silicon-sprayed rag on the weigh tracks.
Group classes are a key element to many fitness centers as some individuals prefer that method of training. It is crucial to regularly assess the courses you are offering to evaluate which are attracting club members. It is suggested to refresh the course program every so often to keep your members engaged and excited.
Overall, the gym is an intimate and personal space for members, so it's crucial that they feel comfortable enough to use it fully. There should be a daily, thorough cleaning of the facilities including: showers, restrooms, pool areas, changing rooms, and saunas.
Get the Word Out
Social media is a great way to communicate and reach a large audience. By creating an engaging account, you can connect with others like never before. This is an excellent tool for:
Sharing news and events
Promoting membership plans and deals
Asking for customer feedback and suggestions
Hosting online contests
User-generated content can also significantly motivate and inspire other users since it's easily relatable. Ask your members to post their progress through social media and share their results on your own account. Plus, visualization is a great for encouraging others.
Influencer marketing is another excellent form of marketing, especially for fitness centers. Influencers give a more authentic support that viewers trust. Ninety-four percent of marketers who use influencer marketing find it effective. Reach out to influencers with a heavy focus on health and fitness, and ask them to promote your gym.
Challenges
One of the main challenges of a fitness center is seasonality. You will experience peaks and valleys throughout the year. But, with some projections and planning, you should be able to predict these low periods and conduct business accordingly. For example, during the slow months, you can bring down fees and rates to appeal to newcomers, reduce staffing, and decrease the number of classes offered.
Attracting new customers to your gym can also be difficult. However, giving incentives to your existing customers to invite friends and family can go a long way in increasing the number of potential customers. You should offer free trials to visitors to give them a chance to experience your facility for themselves. Finally, ask for direct feedback from both members and non-members. Their insights will help you build upon your strengths and identify any weaknesses.
Growth Opportunities
When running a gym, there are different avenues you can take to grow your business. For one, you can broaden your product offerings. That is, start selling healthy food or adding in a protein bar. You could even opt to sell branded equipment, clothing, and accessories. Studies show that the average millennial spends $155 a month on health and fitness, over 65 percent of which is spent on food, gear, and accessories.
Another route you can take to grow your business is to franchise. Whether you are running an independently-owned gym or an already franchised establishment, you can branch out to another location and expand your operations.
Running a fitness center can be extremely rewarding, as you are providing your customers with a place to better themselves. If you are ready for the challenge, then let your search begin here. Visit businessesforsale.com for a quick and easy way to discover all the fitness centers for sale near you.