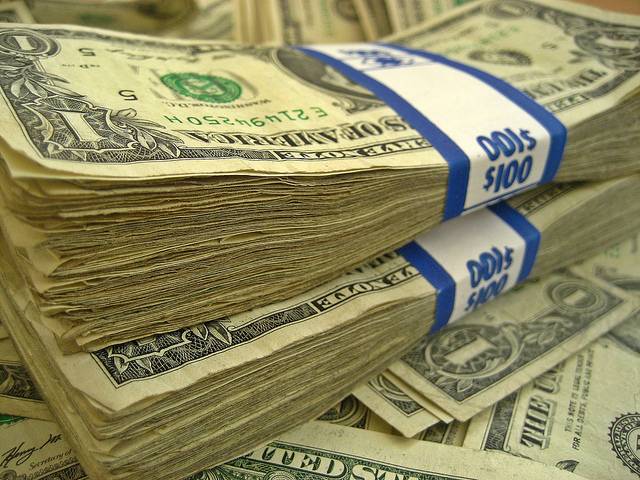 We've all heard of at least one enterprise claiming guaranteed high financial yields for little effort in a short space of time; in other words, a get rich quick scheme.
The characters behind them will try to persuade you that it can't fail, that Mr X and Miss Y have already made their fortunes this way and you can be next. You can't.
There are several reasons why this is the case and, how you can learn from these too-good-to-be-true schemes:
Easy money
Every get rich quick scheme exploits the idea that there's easy money waiting to be harvested by those who know where to find it. Unless you happen to buy a winning lottery, ticket or were born into a rich family, there's nothing easy about acquiring money. The only way to obtain wealth is by building a solid infrastructure and nurturing your business.
When making money is your prime focus, it usually leads to a bad work environment and can be counterproductive. Any profit you make should simply be a consequence of your efforts to run a good business. You can, however, make the process feeleasier, by putting your time and energy into work that inspires you; earning a living by doing something you love offers much more than financial rewards.
Get Started
Claim up to $26,000 per W2 Employee
Billions of dollars in funding available
Funds are available to U.S. Businesses NOW
This is not a loan. These tax credits do not need to be repaid
The ERC Program is currently open, but has been amended in the past. We recommend you claim yours before anything changes.
Free time
Promises of short work hours and money that makes itself while you take a vacation must always be treated with a healthy dose of skepticism. You can only safely step back from your business after completing the hard work of installing systems allowing it to run without you, such as:
Using technological solutions to maximize efficiency
Keeping documentation including licenses and contracts updated regularly to ensure they're fit for purpose
Tracking financial performance to spot problems before they become too large
In the long term, being able to take time away from hands-on involvement in the day-to-day running of your company is a sign of its good health; to take too much personal time from the outset would be nothing other than neglect. A neglected business never thrives.
An income for life
Keep in mind that a company that hasn't had its ups and downs, no matter how well it's doing now is an extreme rarity if not an impossibility.
The sensible business owner uses this knowledge to their advantage by being prepared for fluctuations in the market. By keeping an eye on trends, investing in up-to-date technology and listening to customers, you are more likely to secure that lifelong income.
There's an old saying, "If it seems too good to be true, it probably is." The fact is, if it seems too good to be true, it definitely is, but that doesn't mean you can't make a success of your company. By taking the appropriate steps, from buying the right business to working hard to get the best from it, you may not get rich quick, but you will get something of real value.
Author Bio
Bruce Hakutizwi is the USA and International Accounts Manager for BusinessesForSale.com, the world's largest online marketplace for buying and selling small and medium size businesses.  Bruce has over 7 years' experience working within the US business transfer marketplace connecting buyers and sellers.