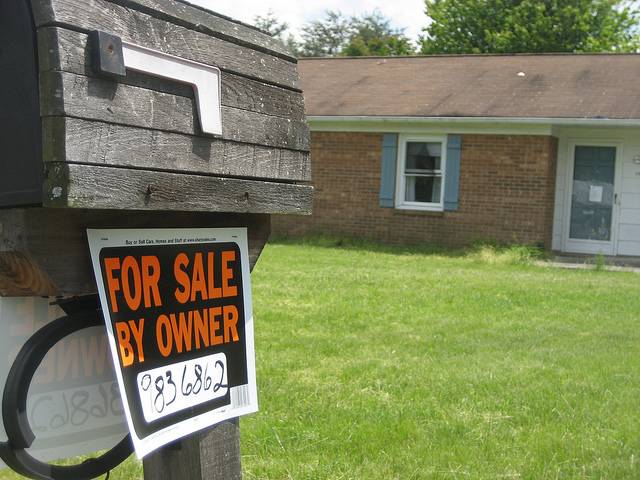 Are you interested in beginning your real estate investment venture but not sure where to begin? Real estate investment is an exciting prospect with endless options and opportunities. So many, in fact, that getting started can be overwhelming. Here, we will outline six steps you need to take in order to set yourself up for success.
1. Don't Quit Your Day Job
Real estate investing is not a get rich quick scheme. It is a long-term strategy to build wealth for your future. Buying and selling real estate is a time-consuming process, and it is usually not smart to just jump right into purchasing the first property you like without careful consideration. On average, it takes 1.5 to 4 months to purchase a house. The length of time it takes to sell depends heavily on the market. Right now, the average market is strong and it takes about 68 days.
In addition, if you intend to make your money by owning rental properties, there is never a lump sum payoff. Instead, you generate passive income little by little, until you are financially independent and can focus full-time on building your real estate business. So the first step in reaching your investment dreams is preparing to be patient.
2. Figure Out Your Finances
It is good to have big dreams, but taking small steps to achieve your goals will set you up with a firm foundation. You need to take a realistic look at what your current financial status is so that you can make wise choices about your investment strategy.
If you are not currently financially stable, you should work on creating that stability before you think about investing your money. An investment always comes with risks, and being financially prepared to handle those risks is the best way to ensure you have the staying-power to jump the hurdles to success.
If you are financially stable and prepared to handle the potential pitfalls of starting out, then it is time to look at how much you can afford to invest. It is a good idea to pay as much cash on your first investment as possible.
Get Started
Claim up to $26,000 per W2 Employee
Billions of dollars in funding available
Funds are available to U.S. Businesses NOW
This is not a loan. These tax credits do not need to be repaid
The ERC Program is currently open, but has been amended in the past. We recommend you claim yours before anything changes.
This way, you minimize your future risk in case you end up not being able to turn the property around or get a tenant as quickly as you expected. Plus, your monthly payment will be lower and the interest you pay on your mortgage will not be as much as if you had borrowed more, meaning more profit for you.
3. Choose Your Strategy
There are lots of options for how you can make money investing in real estate. One of the most cost-effective methods for starting out is to buy a home that needs rehabilitation for a low price.  You can then use several strategies to minimize the cost of rehabilitation.
Doing the work yourself cuts out the price of labor. You can take classes online or at local hardware stores on everything from remodeling kitchens and bathrooms to replacing a roof. Rehab stores sell high-quality supplies at a discount. Plus, living in the home while you work on it provides some stability and security because you cut out an extra housing payment.
Once your home is rehabilitated, you can either sell it for a profit or find a tenant. Selling your home will give you more cash upfront to put toward your next investment, but turning it into a rental property will give you a flow of passive income. It really just depends on how much cash flow you have available to keep growing your business.
4. Find an Expert
Now that you know how you want to pursue your investment, it is time to talk to an expert, like Joseph Pingaro, and get advice on the next steps. You have done the research and have a plan. A real estate professional can help you do what you need to do in order to execute that plan.
You may be independent and self-sufficient, but it is always a good idea to talk to someone who has experience in the field and can steer you in the right direction. A real estate professional may be able to help you decide which property to purchase, point you to a good financial advisor, and give you advice on how to tweak your strategy for maximum profit.
5. Make Your First Purchase
The time has come! You have the expert advice you need to move forward, and know what to look for in your first home. You know where you will go for financing and have a plan for the future. You know what you are committing to, and are in it for the long-term benefits. So jump in, eyes wide open and ready for the twists, turns, and thrills of investing in the first step to achieving your financial dreams.
6. Choose A Great Investment Combination
When you have advanced to your real estate investments, you might consider combining your investments for a more powerful investment portfolio. During a crisis, it's important to have a viable asset when it comes to investments, such as investing in real estate and precious metals, like gold.
Many people don't realize this, but there are plenty of different things that you can invest your money in, some of which are much more important than others, such as gold combined with real estate.
The first thing that we need to look at is the importance of investing in gold in these trying economic times. There are several reasons why we should be investing in gold, so let's take a look at some of them.
The first reason that we should be investing in gold is that it has a very long history. Thus, gold has stood the test of time and is something that you don't have to wait until the next century to see any real returns on your investment.
Remember, gold is a good investment that can give you a lot of security, same as real estate, and will be something that you can use in different situations, such as for jewelry and other items that you would want to protect, such as your car or your home.
Conclusion
Now you're more confident in getting started with real estate investing. Keeping your day job, choosing the right investment strategy, consulting real estate experts, and combining gold with real estate are just some of the many things you can do to be successful in your endeavors. By keeping all these things in mind, you'll learn the ins and outs of real estate investing.