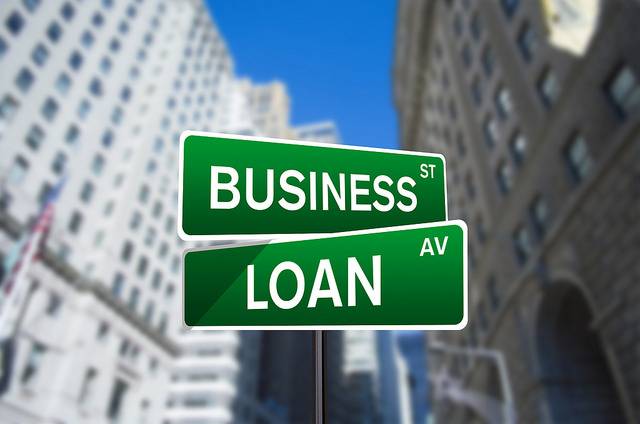 Small businesses often need financial backing before they reach a particular volume of revenue. There are many reasons why a business might need access to additional funds, but the main reason you would be looking for an unsecured loan is if you need quick funds to push through something that will ultimately bring value to your business. Businesses might be looking to expand their physical locations, purchase more equipment and inventory, provide working capital to hire additional staff, or even to build up your credit profile for the long term if the business is doing well in the moment.
However, sometimes good people can have challenges with their credit for various reasons. It could be due to health issues with a family member, a bad relationship, or many other things. If your credit score is damaged, you might be limited when looking for a small business loan, but it's not impossible.
With options such as Lend for all, you can get the loan you need for your business projects, despite having a bad credit score. You can get unsecured loans from different types of lenders without collateral – this is what makes them different from other kinds of loans.
Remember that since unsecured loans do not rely on collateral, the lenders depend on your credit to determine your worthiness for the loans. If you have poor credit, it won't necessarily exclude you from these types of loans, but it will make them harder to obtain, and also increase the interest rates significantly. That being said, if you need cash, unsecured loans can help you cover your business operational costs and projects and help keep your business humming.
Benefits of unsecured loans
Get Started
Claim up to $26,000 per W2 Employee
Billions of dollars in funding available
Funds are available to U.S. Businesses NOW
This is not a loan. These tax credits do not need to be repaid
The ERC Program is currently open, but has been amended in the past. We recommend you claim yours before anything changes.
Yes, unsecured business loans do exist, and they come with the following benefits:
Flexible loan amounts
Lenders offer unsecured loans with a varying range of amounts. For instance, most lenders cap the interest rates for unsecured loans that range between $20,000 to $50,000. Some lenders may even offer business loans as little as $500. This gives borrowers with low credit the opportunity to access different loans sizes to cater for their companies' needs. Also, note that the interest rate may be flexible, depending on the credit score you currently have.
No collateral
As aforementioned, when getting an unsecured loan, you do not need to use business assets such as cars and machinery for collateral. This serves as an excellent advantage for the borrower. In case you default the loan, you do not run the risk of losing your assets to the lender.
Quick access
Funds from a secured loan can take about four to six weeks to be released, depending on the lender. This may prove to be a drawback if you need the money to pursue a business opportunity that has just presented itself. The good thing about unsecured loans is that they are quick. Some lenders can roll out the cash within 24 hours.
A simple loan application process
One of the drawbacks of secured loans is that they have a rather complicated application process. Such limitations repel borrowers from participating in such loan programs. On the other hand, unsecured loans offer you a streamlined application process, making it easy for you to get money when needed. There are less paperwork and transactions, which makes processing the loans very easy.
Types of unsecured credit loans
There are a few types of unsecured loans you can get for your business if you have bad credit. They include receivables funding, business lines of credit, term loans & merchant cash advances. Receivables funding is where you are allowed to receive funding upfront that is equivalent to the value of the invoices due. Business lines of credit are typically very flexible, and are simply a line of credit issued to your business which you can draw against as needed. Term loans are different from lines of credit in that you can't access the lines when you want, pay down, and then access again. With a term loan the exact amount and payment schedule is set in the beginning, and then you are stuck with it from there. Merchant cash advances are when you receive a sum upfront, in exchange for a portion of your future sales.
When choosing the best unsecured loan for your business, there are various factors you should take into consideration. One big one deals with the fees for the loan – make sure you understand exactly what you'll be paying to get access to these funds. Note that different lenders charge different rates; you should look for the best deal. Also, some lenders will attempt to trick you with rates that seem too good to be true, only to switch things up on you once it's time to actually fund the loan, be careful when choosing a lender to make sure you're choosing a reputable company. As always, make sure to do proper due diligence on the company before deciding to work with them. Lastly, check for the criteria of repayments and determine if your business will be able to afford it. Sometimes getting no funding is better than getting funding that is going to cause major issues for your business in the future – even if things seem desperate in the short term, as a business owner you always need to keep your eye into the future at the same time.