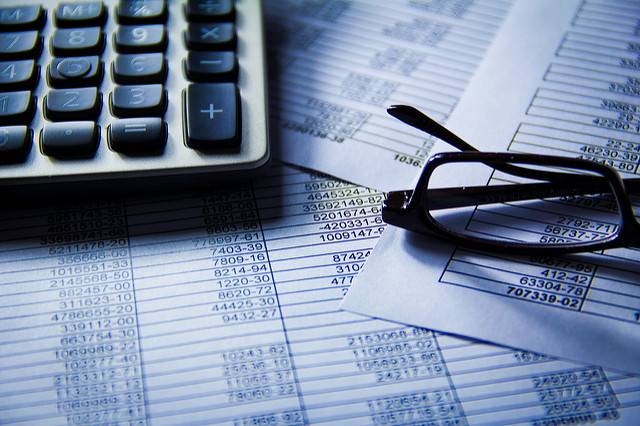 "It takes money to make money."
That axiom has repeatedly proven true, and no smart businessperson would argue with it. But when you're actually in the trenches, it's not always that simple. In fact, when you're starting a new business or poised at the cusp of expansion or growth, liquid capital may be in short supply.
Many entrepreneurs fail at this stage, either because they overextend themselves and drown the company in debt, or they choose not to pursue growth and end up getting left behind.
That's not the fate of every business owner, however. So let's explore what it takes to succeed in growing a business with limited available capital.
What does it take to grow a business with limited capital?
Obviously, if you don't have enough money in the bank or liquid assets you can quickly turn into growth capital available, you'll need to explore other options for capital infusion. Here are a few to consider:
Smart budgeting
In preparation for a growth opportunity, it makes good business sense to employ smart budgeting throughout the company's initial months. Of course, smart budgeting is always important but later in a company's life cycle it may be in a better position to absorb risk and embrace more independence.
Earlier on, however, the business budget should focus on identifying efficiencies and saving money wherever possible without sacrificing quality, speed, or customer satisfaction.
Seek out investors with proprietary interest
Get Started
Claim up to $26,000 per W2 Employee
Billions of dollars in funding available
Funds are available to U.S. Businesses NOW
This is not a loan. These tax credits do not need to be repaid
The ERC Program is currently open, but has been amended in the past. We recommend you claim yours before anything changes.
Since companies seeking growth without sufficient capital are likely to need time to see an adequate return, the best source of capital is one or more investors who believe in your business and its potential over the long term.
As you're unlikely to be able to provide a guaranteed return within a short time frame, any sources of capital that require quick turnaround (like a business or personal loan with payments that begin immediately,) should definitely be a distant second choice. Investors with a longer-term view are likely willing to wait in exchange for a higher return and/or equity in the company – an excellent trade-off for the resources needed to take advantage of a growth opportunity.
Build a franchise
This option won't work for every business model, but franchising is an excellent option for businesses that meet the following criteria:
Strong and valuable brand identity and reputation
Established and duplicatable business systems
Willingness to establish training and guidance for franchisees
With those criteria met, the growth of your business can become a natural product of other entrepreneurs' willingness to invest capital in duplicating your successful systems and brand as opposed to developing their own. This gives them a running start in establishing their own business, and provides you with an initial lump sum investment as well as ongoing income in the form of franchise fees.
Joint ventures
Although very similar to the earlier search for investors interested in equity and/or long-term returns, establishing joint ventures usually turns into a more permanent partnership of sorts.
Basically, a joint venture involves sharing current and future assets of your business in exchange for either an immediate capital investment and/or access to another company's current and future assets. It can take many forms, including:
Money in exchange for equity, intellectual property, distribution rights, or some other access to your company's tangible or intangible assets
Bartering any or all of the above in exchange for goods, supplies, or services your company needs to grow
Licensing of a brand or patented process in exchange for a shared growth model
Co-branding: the active association of two or more established brands to create a new and/or improved good or service and to provide access to each other's customer base and reputation
All of these examples can be powerful growth strategies for companies without access to adequate capital to take advantage of opportunities, but it's important to understand the inherent risks of any joint venture.
By legally binding yourself and your company or brand to another business or individual in these ways, you expose the company to:
Possible quality control issues
Skewed branding
A negative impact on brand reputation
In all these cases, the risk comes from giving up some or all of your control over whatever you're sharing in exchange for capital or other tools for growth. Andrew Sherman said it very well in a recent article for American Express Open Forum:
"Give careful thought to the type of partner you're looking for and the responsibilities each party will be contributing to the newly formed entity. As with raising a child, each parent will be making their respective contribution of skills, abilities and resources."
In conclusion
Although it's true that "it takes money to make money," that's a rule that can be successfully bent. But there is always going to be some price to pay, especially in the form of sacrificed control and/or future returns.
As a savvy business owner seeking sustainable growth with limited capital, success depends on your readiness to analyze and choose the most reasonable and achievable price in exchange for business growth.
Author Bio
Bruce Hakutizwi is the U.S. and international manager of BusinessesForSale.com, a global online marketplace for buying and selling small- and medium-sized businesses. With more than 60,000 business listings, it attracts 1.4 million buyers every month.
Twitter: @BizForSaleUS
LinkedIn: https://uk.linkedin.com/in/brucehakutizwi