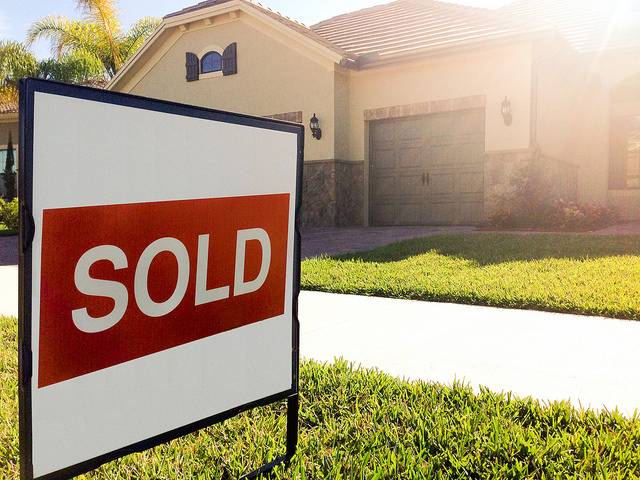 Real estate investing tactics are often focused on what is known as forced appreciation, which involves short sales, foreclosed properties and flipping. Other strategies focus on slow but steady growth which involves rentals, mobile homes and apartment buildings. Even though growing your cash reserves and having a constant flow of income is crucial to many people's incomes, it will not lead to significant wealth over time. Compounding is critical to harnessing the power of property investment, and this can only be done by working with the real estate cycle: buying low and selling high. Becoming familiar with the real estate cycle is beneficial to investors who want to purchase homes at bottom-barrel prices and sell to make a marginal profit.
Understand the Difference Between Appreciation and Inflation
The price of a house may go up over the course of time, but it can be difficult to know if this is due to inflation or appreciation. Oftentimes, home values will not appreciate above the general rate of property inflation. This means that when you're ready to sell your home, you won't be making much in the way of real investment gains. When it becomes available to you, check inflation adjusted property value trends in an area to get a clear understanding of appreciation in the town or city you're looking to buy.
There are many types of inflation on the real estate market, so being able to discern between them will improve your chances of buying properties at a low price and selling high. One particular factor that keeps affecting inflation is the growing size of the average American home. Houses in America just keep getting bigger, so it can be hard to know the difference of a home being more valuable because of its square footage or just because of its tremendous size.
Get Started
Claim up to $26,000 per W2 Employee
Billions of dollars in funding available
Funds are available to U.S. Businesses NOW
This is not a loan. These tax credits do not need to be repaid
The ERC Program is currently open, but has been amended in the past. We recommend you claim yours before anything changes.
Warranties on Homes
Placing a home warranty onto a property will increase its value ten-fold. Warranties that are specific to homes protect the buyer from a myriad of problems that could potentially destroy their finances. Warranties will provide cash flow and budget protection against minor and major home repairs. Warranty companies provide their own service contractors, saving you the hassle of finding professionals. Even household appliances will be covered under a standardized plan, preventing individual replacement on items such as dishwashers, refrigerators and stoves.
If you purchase a home and put a warranty on it, you will be able to sell it at a higher price. The warranty alone will allow you to buy cheap and sell high, since the coverage will protect new buyers as well. The warranty is not just for the current resident of the home, but lasts for years beyond the initial start date of protection. Taking out a warranty can be an investment in the beginning, but it is well worth the money when you realize how much value it's put onto the property.
Understanding the Real Estate Cycle
There are three main cycles involved with real estate marketing. The first cycle is known as early downturn, and this involves the point at which the market has reached its highest peak. Occupancy is relatively high at this point, rental growth has often flattened out and cap rates are growing.
The second cycle is known as full downturn, and this encompasses the time when prices begin to fall. Rents are beginning to fall and property values start to pummel into a downward spiral. The third and most dangerous cycle of real estate is known as the bottom. This is when all property values are at their lowest and rents have virtually flat-lined. From here, the market experiences a series of recoveries. Early recovery, early stable and late stable all determine the best times to sell your home. The late stable stage is most recommended to sell your home because the property will have exceeded its net value.
Understanding the real estate market and purchasing cheap to sell high is your best defense against an investment dud. There's nothing worse than investing your hard-earned money into a home, only to find that it's decreased in value over time. Being aware of property trends and the area you're looking to buy is crucial to success.