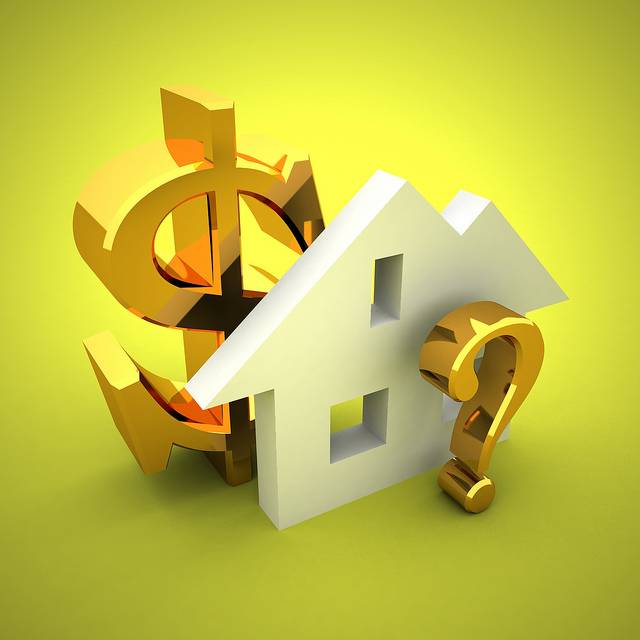 An interesting question concerning investors for the future is that should they invest in the US real estate market in 2021. There are several factors to consider, from the lower mortgage rates in the US to the increasing demand and prices of homes. In order to determine whether the real estate market is a good investment, it is essential to look at the positive and negative trends in the market.
Positive Trends
Low-Interest Rate Environment – The pandemic resulted in a decrease of the FED Funds Rate to 0-0.25% as the FED initiated two emergency rate cuts. As a result of the drop in the FED funds rate, the big banks slashed the Prime rate to 3.25%. This resulted in the lowest mortgage rates since the housing market crash of 2008. Individuals who wanted to refinance or already had adjustable-rate mortgages benefited from the low mortgage rate environment.
Adjustable-rate mortgages are linked to a benchmark index like the prime rate, as the prime rate decreased, their monthly mortgage payment also decreased. Fannie Mae released their mortgage rate forecast for 2021 and estimated that the mortgage rate will average 2.8% and will fall further towards year-end. It is estimated in 2021 that mortgage rates and the general interest rate environment will remain low creating opportunities for investment in the US real estate market. 
Vaccine – Vaccine news has taken the markets by storm, with Pfizer, BioNTech, and Moderna racing to get approval for emergency vaccinations in the US and around the world. If a vaccine is released, it will result in lesser uncertainty and stabilization of the economic environment which is crucial for investments. This can help home buyers as more sellers will feel comfortable to list their homes which can help drive down prices. However, there are a lot of factors at play here and it is yet to be seen how future demand and supply reacts to vaccine news. 
Get Started
Claim up to $26,000 per W2 Employee
Billions of dollars in funding available
Funds are available to U.S. Businesses NOW
This is not a loan. These tax credits do not need to be repaid
The ERC Program is currently open, but has been amended in the past. We recommend you claim yours before anything changes.
Negative Trends
COVID-19 Created a Seller's Market – This seems counterintuitive, why is there a seller's market when home sales initially fell? Well at the start of the pandemic in March, the US went into lockdown which impacted both supply and demand of homes. Lockdowns prevented home sellers to meet buyers, buyers were barred from viewings and meeting with inspection agents. Therefore, the perfect situation was created for a buyer's market where there were excess homes and fewer buyers.
However, as the pandemic progressed more and more sellers removed their listings and new construction came to a halt. Suddenly supply was restricted, and home prices were rising. Therefore, currently, it is a seller's market all over again! According to realtor.com research, the median listing price is $350,000 which is 11% higher YoY and the days on the market have reduced to 54 days which is 18% lower YoY. Therefore, this seller's market is predicted to carry on into 2021, making it harder for buyers to jump in and get a good deal.
National Housing Shortage – Although sellers have limited supply and prices are rising, there is a large shortage of houses in the market which may not be able to meet demand. The National Association of Homebuilders predicts that the housing starts in 2021 will not increase as rapidly as demand which is another point in favor of a seller's market. This is a result of economic uncertainty, builders and sellers feel they can get a better price in the future when the market environment is better.
Housing Prices – Home prices are predicted to rise in 2021 as a result of the market conditions. According to the Zillow estimate, US house prices are estimated to rise by 7.9% from now to October 2021! This stark increase in prices will make it very difficult to invest in the real estate market. Prices are linked to demand for homes, as more and more individuals move to suburbs as work from home continues beyond the pandemic, it will further increase demand. This increase in demand will put more pressure on price in the future especially for homes in the suburbs. Simultaneously, there will be a drop in the prices of apartments in city centers, this can already be seen in New York City.
Stricter Lending Environment – The pandemic created turmoil for several sectors and resulted in a stark rise in unemployment across the US. Rising debt levels coupled with a loss in jobs have put a lot of pressure on homeowners who are paying monthly mortgage payments. Therefore, as there is a higher risk for lenders because borrowers might default, certain restrictions have been put in place for new homeowners. Credit score requirements will be more stringent, such as rather than a minimum of 620, 720 will be required and down payment will be required by most lenders. Risk valuing ratios such as debt-to-income and loan-to-value ratios will also have stricter requirements.
In conclusion, there are two major advantages to invest in the market such as lower mortgage rates and the possibility of a COVID-19 vaccine. However, there are a host of disadvantages too, from a seller's market to rising prices, it is difficult to find a good deal in this market. Therefore, the investment decision should be based on your needs and wants, if you have liquidity and are looking for a long-term investment, the minor price rise right now will not be significant in the long run and you can benefit from rock-bottom mortgage rates. However, if savings are limited, it would be wise to wait and see how the real estate market reacts in 2021.