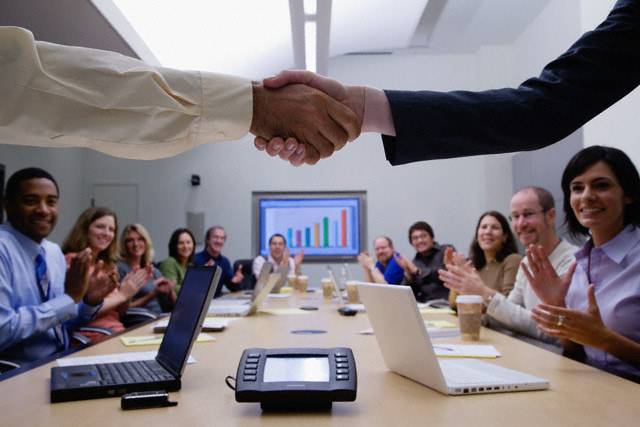 Most people recognize that if they want to sell their home, the property needs to be in tip-top condition. If you attempt to sell a home with a leaky roof or electrical system that no longer complies with insurance standards, the sale will likely take longer than anticipated. Likewise, if your home is in good conditions but looks bad—for example, it's still covered in wall-to-wall orange carpeting installed in the 1970s—you can reasonably expect your property to sit on the market for months and even years. In short, in real estate, sales are often slowed or stalled by both real and perceived forms of neglect. In many respects, this also holds true when selling a business, but when it comes to selling a business, neglect holds even greater risks and is even more likely to result lost deals.
While one may be able to replace a roof, old wiring or bad carpet, a business that has been subject to neglect for years or decades usually poses risks bound to dissuade any smart investor. One recent study found that 78% of deals valued at less than $500,000 terminated without closing in 2014. While there were many reasons why the deals never closed, real and perceived neglect—from poor financial reporting to poorly managed labor relations—were identified as key factors. In what follows, we outline some of the most common forms of neglect that result in deals falling through, especially in relation to small to midsize business sales.
1. Neglect of Financial Reporting:  Businesses that neglect financial reporting are nearly always hard sells. First, negligent financial reporting means that potential buyers have less information about a company and its history. Second, negligent financial reporting usually points to poor management and potentially to other oversights (e.g., lack of attention to compliance). In other words, the neglect of financial reporting poses a problem on two levels during sales: it impedes transparency and signals potentially deeper structural problems. In other words, many businesses have failed to plan and thus plan to fail when it comes time to sell.
Get Started
Claim up to $26,000 per W2 Employee
Billions of dollars in funding available
Funds are available to U.S. Businesses NOW
This is not a loan. These tax credits do not need to be repaid
The ERC Program is currently open, but has been amended in the past. We recommend you claim yours before anything changes.
2. Neglect of the Market:  Many businesses are put up for sale because they've already reached rock bottom. While such businesses may be acquired for less money, they often pose more risks than potential benefits. The message is clear—attempting to sell at a high point is nearly always easier than attempting to sell at a low point. As a rule of thumb, waiting until its too late will not only result in a lower return but may mean that it is simply impossible to close a deal at all.
3. Neglect of Staffing Issues: When looking to buy, buyers are naturally looking for well-managed enterprises, but high turnover, uneven compensation levels, under staffing and over staffing are all signs of poor management. While staffing problems may be less dire than poor financial reporting or a failure to pay close attention to the market over time, neglect of staffing issues can and does still stall and prevent many sales.
4. Neglect of Labor Relations. On a related note, neglected labor relations are another key factor that slow and even halt sales. While not applicable in all cases, when labor unions are involved, buyers are looking for companies with strong histories of managing their labor relations in an effective manner. Buying a union shop is not necessarily a high-risk endeavor, but buying a union shop that has failed to effectively manage its labor relations over time is a high-risk endeavor. In short, it is another form of neglect that advisors simply encourage their clients to avoid.
5. Neglect of One's Current Value: While deals frequently fail to close because the business in question has been subject to neglect over a period of years and even decades, just as many deals fall through because the seller continues to neglect the reality of their situation. Understandingly, anyone who has spent years building up a business has strong feelings about their company's current value. Even if the company is in disarray and has been reporting consecutive losses, owner's emotional attachments often cloud the reality of the situation. Sellers who neglect reality, however, are also at a major disadvantage. Expecting to sell at an unrealistic price is arguably the surest way to prevent a sale from ever closing.