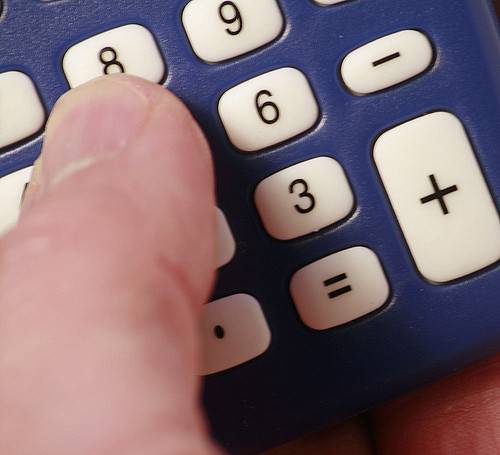 When private equity firms work to boost profits at portfolio companies, they often focus on growing revenue. But particularly when working with legacy companies, controlling operational expenses is an equally essential — if less glamorous — way to increase portfolio companies' profit margins.
Limited partners are concerned with portfolio companies turning a profit, and reducing costs offers both immediate return and long-term benefits. Dropping costs immediately improves profitability, while operational improvements ultimately raise revenue through company efficiency.
As a supply chain management professional, my expertise is in helping businesses cut expenses and streamline processes. Private equity partners, consider discussing these three methods at your portfolio companies' next board meetings to help cut costs.
1. Outsource (Almost) Everything
Contracting third-party vendors allows private equity professionals to offload tasks necessary for all portfolio companies. By centralizing and outsourcing payroll, accounting, and more, private equity professionals can help portfolio companies cut expenses by tens of thousands of dollars per year.
General Motors, for instance, reduced its accounting expenses by 20 percent through outsourcing, and venture capitalist Mike Scanlin saved his software company $600,000 by working with developers overseas rather than hiring local Silicon Valley talent.
By outsourcing printing, portfolio companies can also save as much as 30 percent on printing costs, which can eat up to 3 percent of revenue. Services such as Hewlett-Packard's Total Print Management program can dramatically lower administrative costs, leaving companies with more money to invest in their growth. As limited partners increasingly demand efficiency and portfolio growth, firms should work to consolidate and outsource expenses common to portfolio companies.
Get Started
Claim up to $26,000 per W2 Employee
Billions of dollars in funding available
Funds are available to U.S. Businesses NOW
This is not a loan. These tax credits do not need to be repaid
The ERC Program is currently open, but has been amended in the past. We recommend you claim yours before anything changes.
2. Streamline Indirect Costs
Many portfolio companies incur high operational expenses in categories such as small parcel delivery; technology; office suppliers; maintenance, repair, and operations priorities; and capital purchases. Rimini Street, a 700-person enterprise software firm, saved between 15 and 20 percent through spending reductions in areas such as small parcel delivery and office supplies.
IT is another big cost center. The average company with less than $50 million in revenue spends 6.9 percent of revenues on IT, while companies with more than $2 billion in revenues spend about 3.2 percent on IT. Those that spend the least tend to use technology efficiently; more money doesn't equal better equipment or better processes. Instead, private equity partners should emphasize performance improvements and digital security to portfolio companies over trendy technologies.
No matter the industry, portfolio companies can lower procurement costs for IT and other departments by working with a group purchasing organization. GPOs negotiate the best possible rates on technology, MRO products, and office supplies. GPOs manage purchase decisions and supply chains, drastically reducing overhead for private equity firms. They also protect their clients against price increases due to market changes, "scope creep," or other factors outside the firms' controls. Multibillion-dollar agribusiness firm Syngenta uses GPOs to take advantage of both safety supplies and pharmacy benefit management contracts: It has saved 8 percent on organization-wide pharmacy expenses through GPO partnerships.
3. Rethink the Status Quo
Private equity professionals should also look outside the box to find cost savings for portfolio companies. Startups, in particular, can benefit from renting space in co-working facilities rather than leasing entire buildings or traditional offices. Co-working spaces offer cheaper rates and can save companies several thousand dollars per month in office rental and administrative costs, depending on the location. Co-working rentals are also tax-deductible, so businesses can enjoy that benefit while avoiding high lease expenses.
Co-working rentals typically include options for renting entire offices or shared desk spaces, and they often include amenities such as Wi-Fi and other utilities, access to free coffee, and inexpensive printing options. Not having to cover these typical office needs can save young companies significant money, and it's a great way for already successful businesses to keep costs low. Co-working also facilitates networking and collaboration between entrepreneurs and contractors who might make natural partners as their companies grow.
Private equity professionals should look to their portfolio companies' travel budgets for opportunities to trim spending as well. Limiting food and alcohol budgets, enrolling in frequent flier programs, and negotiating corporate discounts can save money without cutting corners on necessary business travel.
David Ulevitch, who heads the networking services company OpenDNS, made it a company standard to stay with friends if possible when traveling for work. Depending how often team members travel for business, this can lead to huge savings. Barring that option, portfolio companies should insist that their employees book with moderately priced hotel chains rather than high-end brands and resorts. Establishing and enforcing clear expense guidelines encourages everyone to be mindful of their spending.
Portfolio companies that revise their organizational cost budgets can expect profit margins to increase by several percentage points and company efficiency to improve, which limited partners want to see. Unwieldy operational costs can limit returns delivered by portfolio companies, so private equity professionals must help portfolio companies manage expenses with the same fervor as they increase revenue.
Anthony Clervi is the vice president of growth at UNA Purchasing Solutions, a group purchasing organization (GPO) dedicated to helping businesses and organizations across multiple industries improve their financial and operational performance. With extensive experience in sales, marketing, and business consulting, Anthony provides consistent leadership and strategic direction for company success.