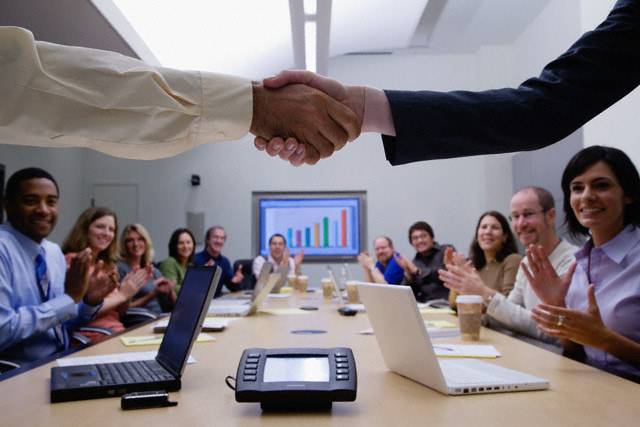 Managing a large team can be challenging in any type of business. With so many different personalities, egos and needs to consider, there can be a lot to keep track of. Ensuring you manage your team as effectively as possible is crucial. But with the right approach, you can ensure that your team performs at their best and that your business becomes more productive.
Taking the time to implement systems that will streamline the management of your team, building solid relationships throughout your organisation and maintaining clear lines of communication are crucial when managing a large team. You will also need to learn to delegate and trust in your management team to maintain order in your business. With a little work, however, you can ensure that you keep your team organised and on track no matter how many employees you have.
Let's take a look at just a few strategies you can employ to manage your large team successfully. 
Get Started
Claim up to $26,000 per W2 Employee
Billions of dollars in funding available
Funds are available to U.S. Businesses NOW
This is not a loan. These tax credits do not need to be repaid
The ERC Program is currently open, but has been amended in the past. We recommend you claim yours before anything changes.
Use The Right Tools 
Keeping your team on track and organised is an ongoing challenge for business owners and managers alike. The larger your team becomes, the more difficult this task becomes. However, nowadays, there is a range of tools you can use to manage your team with confidence. For example, using a timesheet app to track hours is a simple way to ensure you manage payroll more efficiently. Staff rostering software applications, cloud-based accounting platforms, payroll-specific software and other modern business tools give business owners the opportunity to manage large teams with ease. 
Focus On Building Relationships
When you are managing a large team, you need to ensure that you build solid relationships throughout your organisation. From the top-down, it's important that there are clear and open lines of communication at every level. Focus on improving your relationship with your management team so that you are all on the same page. Managers should work on forging better relationships with team leaders and employees to ensure that everyone is working towards the same goal. With every one of your employees feeling appreciated as part of the team, you can be confident that your business will continue to thrive moving forward. 
Trust In Your Management Team
To ensure that your strategies are rolled out and executed properly, you need to empower your management team and trust in them. As a business owner, it can be difficult to relinquish control. However, when you're managing a large team delegation is key to a streamlined operation. Encourage your management team to make decisions and to take ownership of projects they are working on and goals they are striving for. Empowering your management team will help them to feel respected in the organisation and motivate them to excel in their management role. 
Establish Clear Lines Of Communication
Managing a large team is difficult enough without having to worry about breakdowns in communication between your staff. Be sure to have clear lines of communication in place throughout your organisation so that your employee's needs, concerns and suggestions can be heard. Giving your team a voice and showing them that it will be heard, will help to ensure better collaboration in a larger organisation. As there are so many different communication tools available to businesses nowadays, it's important to take some time to choose a platform that will best meet the needs of your team and your business as a whole. 
Maintain Order Of You Large Team Moving Forward
Putting systems in place to manage a large team successfully can take some time. It's important to have regular meetings with your management team to monitor your employee's progress and to ensure that you are meeting your goals. With the right approach to managing your team, no matter how large, you can ensure that your business will operate seamlessly going forward and you will reach your targets with ease.