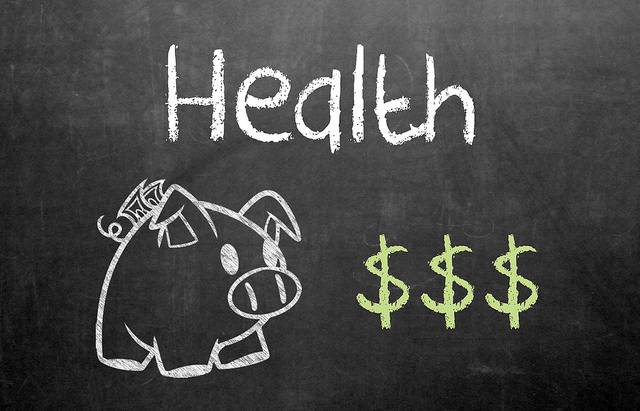 Starting up a new business is never easy, as so many small business owners quickly discover, and it comes with a long list of duties and responsibilities to take into account.
As well as thinking about what products or services you aim to offer, how to market your brand to draw in clients, and what will help your company stand out from the crowd, you also need to think about healthcare and health insurance, both for yourself as a small business owner, and for your employees too.
Looking at health savings accounts and health insurance options absolutely need to be on your 'to-do list', and this guide will take a look at why healthcare is such an essential aspect of creating a successful business, how much it can cost, and what kinds of options you have at your disposal.
Why Health Insurance Is Essential
If you want to form a competitive, productive, successful business that attracts talented workers and stands out in an increasingly crowded market, having a solid benefits and health insurance package is essential.
We've seen a big shift in the way people find work in recent years. In the past, the onus was on workers to sell themselves to prospective companies, but in modern times, we're seeing more of a move towards a job market where it's up to businesses to sell themselves to the top talent.
One of the best ways to do this is to focus on employee benefits. If you can show that your business is willing to go the extra mile and provide for the health of its workers, it's much more likely that they'll want to apply to join you in the first place.
Get Started
Claim up to $26,000 per W2 Employee
Billions of dollars in funding available
Funds are available to U.S. Businesses NOW
This is not a loan. These tax credits do not need to be repaid
The ERC Program is currently open, but has been amended in the past. We recommend you claim yours before anything changes.
The knock-on effects of this can be highly beneficial too. Workers who feel valued by their employers will be more satisfied in their positions and less likely to leave, reducing the need for costly turnovers, and they'll be more likely to speak positively about your brand, referring it to friends and family.
Your Own Health
Business owners also need to consider their own healthcare and health insurance needs too. While juggling the finances and budget of your business, you shouldn't overlook the importance of your own well-being.
Starting a new business can be a stressful, tiring endeavor, and there are various physical and mental risks associated with the process. So make sure you look at HSAs and health insurance options to keep yourself and your family covered while setting up your small business too.
The Legal Implications
Providing health insurance and benefits for your employees isn't just advantageous from a business perspective and in terms of building a positive workplace culture, it may also be a legal requirement, depending on the size and scale of your business. The Affordable Care Act states that all business owners with over 50 employees have to provide some form of affordable health insurance.
Perhaps you might not have such a large number of employees to begin with, but as your business grows bigger, your legal obligations to your workforce will increase, and it's often best to act in a timely fashion and prioritize worker healthcare before it turns into a legal necessity.
The Costs
The costs of health insurance for small businesses can vary wildly, depending on what kind of plan you opt to choose. There are some very affordable, basic plans, as well as more premium, advanced plans that include coverage for workers' families and additional coverage options too.
Depending on your business' capital and scale, you may want to weigh up the different options and try to find a plan that compromises on both quality and affordability.
Either way, whichever option you choose, your employees will be able to subsidize some of the costs. A Wall Street Journal report shows that employees typically pay for close to 30% of health coverage premiums each year, with employees responsible for the remaining costs, with average costs of over $20,000.
The Options
You have three main options to choose from when looking for small business health insurance:
Small-Group Insurance – The most commonly chosen type, small group insurance is aimed at businesses with a small number of employees. These plans are purchased by employees and offered to employees, with everyone sharing the costs.
Self-Funded – Self-funded plans are an affordable alternative option in which employers essentially create a kind of 'trust fund' that can be used to cover the costs of claims.
HRA – A HRA is a health-reimbursement arrangement in which employers reimburse the medical expenses and individual insurance premiums of their employees.
Conclusion
Every small business owner needs to consider the health and well-being of their workers. As you can see, there are several options available to you and the right one might not seem evident at first, so be sure to do the necessary research and speak to expert advisors if additional help is required.