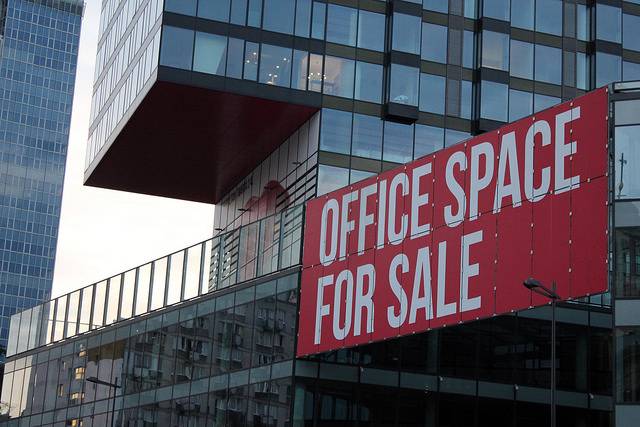 Your home-based approach to your business worked well at first, but now you sense there's a need for something more.
Perhaps you want to look more professional, need somewhere to meet your clients, or just want a dedicated workspace which separates business from your private life. Whatever the reason, you need to be sure it's the right time to invest in commercial property for your business.
Here's a run-down of some important things you'll want to consider:
Is a business site really necessary?
It can be that new businesses are lured into matching the profile of their competitors without properly evaluating all the implications. Some set up in commercial property just hoping that a physical presence will bring in all the trade they need. So your task will be to tease out what the essential real estate requirements are for your business at this stage. Part of this, of course, will be recognizing any purely aspirational notions you may have about what you want your business' identity to be.
On the positive side, your business might need foot-fall to expand, you may be able to attract more new customers simply with a commercial address and offering business-hours access.
You should also never underestimate the impact of 'going home' after work, which will instantly give you a better work/life balance and thus a more sociable lifestyle. If it's actually the next natural step for your business, then that alone will give a lift to everyone involved and make the move really feel like a step forward.
Like most business projects, there are some negative aspects to consider too: You will now need to factor in a commute time, and there will be extra running expenses you will have to budget for. In addition, you will also be taking on some form of lease or purchase commitment.
Get Started
Claim up to $26,000 per W2 Employee
Billions of dollars in funding available
Funds are available to U.S. Businesses NOW
This is not a loan. These tax credits do not need to be repaid
The ERC Program is currently open, but has been amended in the past. We recommend you claim yours before anything changes.
Has your business outgrown your home?
The signs that your home is no longer the best place for your business can be many and varied: Sometimes you may feel cramped and just need more space to function properly. It could also be that the whole enterprise now takes up more of your time than it once did.
This can mean that clashing between your business and personal priorities is inevitable. Likewise, you can find yourself becoming reluctant to leave home 'just in case the phone should ring', which is not always a healthy mind-set.
Sooner or later you may begin to feel that using your home for business is somehow starting to devalue its primary role as a place of comfort for you and your family.
Does your business need a shop front or office space?
Another question you should consider is what type of business space you need – if any! Some B2C outfits may need an attractive shop front to attract customers. This may also include establishing a public presence just to prove your company has the workspace, equipment, and staff necessary to get the job done.
However, with a B2B enterprise, it may be that you just need a dedicated space to deliver the products or services you provide as efficiently as possible. You might also welcome clients or business associates by appointment and thus need a welcoming space, but without walk-in amenities.
How to tell if you're ready
Do you have an increasingly amount of people asking for your business address? Or assuming that you must have one?
In certain business sectors it may also be the case that you can sell many more products face to face than you ever could with just an online presence.
Whether you're looking for floor space or actually craving headspace, there's no doubt that leaving work from home arrangements behind is bold next step. However, if you plan the process well and have been able to find real reasoning behind it, there's every chance it will enhance your business and establish the growth you're seeking.
Author Bio 
By Bruce Hakutizwi, USA and International Accounts Manager for BusinessesForSale.com, the world's largest online marketplace for buying and selling small and medium size businesses.  Bruce has over 7 years' experience working within the US business transfer marketplace connecting buyers and sellers.