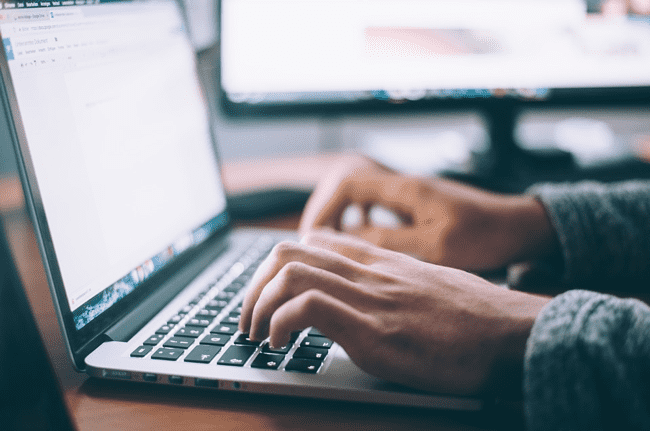 As much as answering online surveys will make you some money on the side, investing and setting up an online survey site will make you even more money. If you can, why not just invest in an online survey site and have a steady income? In this day and age, making any additional money will help a ton when it comes to household expenses. Here are some questions and other things you need to know before deciding if you should invest in and set up an online survey site to make money.
A Demand Exists
You might be wondering why someone would pay to publish a survey. This might seem a bit peculiar to you, but there is a reasonable explanation for this on why people actually pay to get opinions. There is a demand for online survey sites.
Many companies want customer feedback, but they don't know how to get it or have a department to get information from customers. In effect, they choose to hire a third-party company to run surveys and focus study groups for them. This is where you as an online survey site come in. In addition, as an online survey site, you also do the analysis for the survey results.
Brands pay these third-party survey companies to get opinions from customers, crunch numbers, and provide an incentive for customers answering the surveys. These surveys allow companies to get insights on consumer experience and adjust their products accordingly. All the best paid survey sites allow an avenue for companies to get important feedback from customers. 
Partnering Up With Companies
Another factor you must consider before choosing to invest and own a survey website is your ability to create partnerships with companies. Before you start your own survey site, it is important to do some scoping.
Get Started
Claim up to $26,000 per W2 Employee
Billions of dollars in funding available
Funds are available to U.S. Businesses NOW
This is not a loan. These tax credits do not need to be repaid
The ERC Program is currently open, but has been amended in the past. We recommend you claim yours before anything changes.
Try to research on companies that need consumer data. After narrowing down on some choices, try scoping and calling them up to see if they are interested in partnering up with you. During this time, you can also ask them for their rates and some technical information to get you started. This will give you an idea if you can run a survey website
Decide On Your Direction 
When you start investing in an online survey website, it's still important to have a vision in mind since it is still a business. With this, you need to set a direction for your survey website. This includes identifying who your target audience is and what kind of surveys you will provide. You can narrow this down by picking an industry and checking the demographics of that industry to know your target audience.
After this, you might also want to develop templates for contracts and project outlines for your clients. In addition to that, you should also work on the branding of your online survey website.
Many People Want To Answer Surveys
If you're wondering whether you'll be able to get people to answer your surveys, the answer is yes. Many people also find ways to earn money on legitimate online survey websites.
A company will only pay you to launch surveys if you have people to answer them and good analytics. This will be very convenient for you since there are already a lot of people who look for online survey sites to earn money. You can also launch affiliate programs to get more people to sign up on your website. In addition, with a good marketing plan, you can definitely get people to sign up.
Find Out How It Works and How To Set It Up
The next step before you invest in a survey site is to find out how it works and how to set it up. Look through other survey websites, then learn the ropes and know how you can set it up.
Do your own market research on how to set up online survey websites. One of the ways to do this is to find an online survey tool that will help you make surveys. Some tools that will help you are Survey Monkey, Survey Gizmo, Zoomerang, and such. You can also research how to phrase your questions.
Nothing Comes Easy
When you start investing in or creating survey sites, you have to know that nothing comes fast or easy. Give online surveys a chance and put in the effort to do some research about setting up online survey websites. Once you do, the road to owning your very own online survey website begins. In addition to that, you will be able to help out companies get feedback from their customers. This results in you making an impact on their products and services for the good of the community.