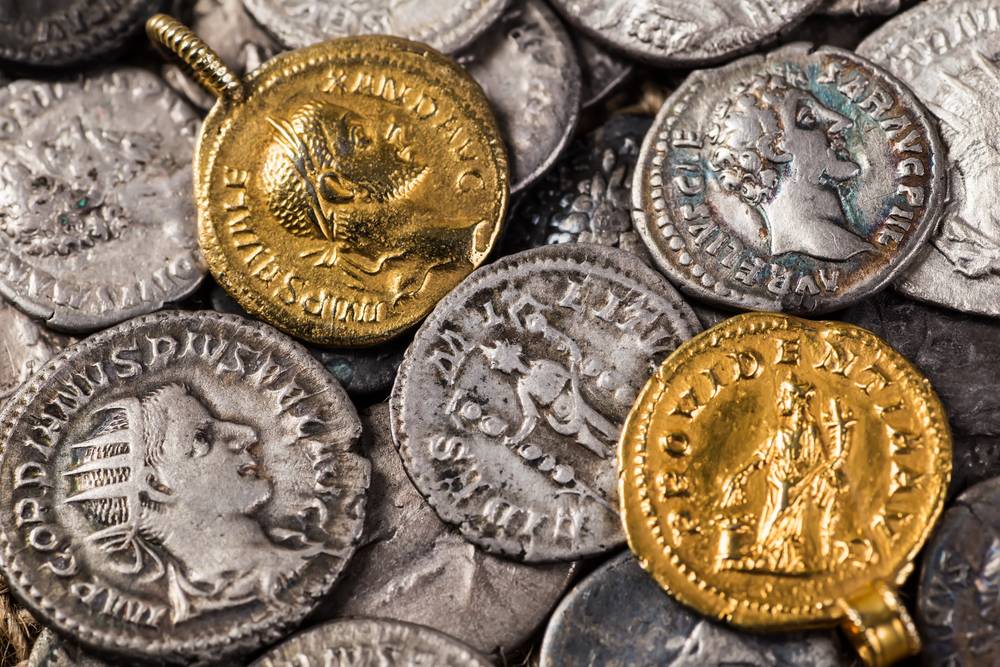 When it comes to collectibles such as rare coins, many people tend to invest because it's what they genuinely love. Even if their collection doesn't materialize a considerable return on investment (ROI), they're still happy to keep on collecting. However, while investing in collectible coins is fun, it's also a way to significantly diversify your investment portfolio.
Take the time to learn more about this asset class before you purchase anything. A coin dealer like https://www.infinitycoins.com/ can help you get started with your investment. Even if you're already an experienced collector or investor, coin dealers can also help you look for great pieces to add to your collection.
Here are some tips and information to help you better understand rare coins and how the investment process works:
Main Difference Between Numismatic Coins And Bullion
There are some essential differences between numismatic coins and coins as bullion. Bullions have much higher 'melt value.' Melt value determines how valuable the bullion would be if it were melted. On the other hand, numismatic coins were usually made from different types of components and various metals.
Moreover, numismatic coins are much older, and all these things influenced their melt value, which is relatively low. When melted, the numismatic coin's value goes even lower than it was until they were in coin form. For most beginners, it's better to buy numismatic coins for personal collecting satisfaction, while buying bullion coins is better for business opportunities. Rare coins are often considered a commodity-like investment, as there might be some sentimental value to them. However, some rare coins can also produce a desirable ROI.
Popularity Of Investing In Rare Coins
Rare coins collecting is also known as the Hobby of Kings. It has become something many people are interested in, thanks to easy access to information, education, and numismatic scholarships. The general public's interest in investing in rare coins has grown over the last five centuries, thanks to increasingly sophisticated platforms in the industry and more available educational and informational support.
For many collectors, acquiring rare coins can feel like owning a piece of history. Those interested in antiquities have found that coins are much easier to acquire than other heftier tangible assets. Rare coin collectors build their collections for the same reason that other people collect art. Like the ancient coins dating back to the Roman Empire and ancient Greece, some rare coins can make collectors appreciate that specific period, in the same way that ancient architecture or statues can often do. Moreover, there is an increasingly high resale potential if the investors bought the coins for a fair price.
Tips For Beginners
When you have no experience, everything you decide to do might seem daunting at first, including collecting rare coins. Therefore, it's essential to learn what to do and how to do it before you start investing. Experienced collectors and rare coin experts suggest to follow these few steps:
Get Started
Claim up to $26,000 per W2 Employee
Billions of dollars in funding available
Funds are available to U.S. Businesses NOW
This is not a loan. These tax credits do not need to be repaid
The ERC Program is currently open, but has been amended in the past. We recommend you claim yours before anything changes.
Make Sure To Study A Lot
To become a successful and knowledgeable collector, you need to become an expert yourself. Listening to advice and opinions from other sellers may cost you dearly in the long run. To achieve this goal, you need to study the rarity, denominations, values, and many other aspects of different types of coins. Speaking to other collectors and knowing which questions to ask is also quite beneficial. Moreover, reading trade magazines is very helpful for both beginners and experts.
Specialize In A Specific Era
Decide which era is the most interesting one for you, and choose a specific denomination, time period, or emperor. All of this will help guide you in the direction you want to invest in. Concentrate your investment and energy towards your selected denomination or emperor and build your collection within the selected period. Investing in rare coins from different periods will leave you with bits and pieces from different eras. Their overall value usually isn't as significant as a small, but complete collections can have.
Take Baby Steps First
Buying small allows new investors to start their collections without having to find enough capital to make large initial purchases. Buying high-priced or larger rare coin quantities comes with experience, and if you haven't got any, take baby steps first. All mint condition coin sets with significant historical background and importance are perfect for a start, although they're not easily acquired. If you're a newbie collector, make sure not to spend large sums of money on coins whose real value you don't understand. You might be wasting money on something you don't want in your collection or on something that'll never have significant market value.
Thoroughly Examine Before Purchasing
Never make random picks. Always be well prepared before making a purchase, and scrutinize coins to see if they fit your collection as you'd want them to fit. That way, you'll avoid buying rare coins that don't belong to the period you've chosen to collect.
Recognizing Different Coin Grades
The appearance and general appeal of rare coins to both sellers and buyers are subjective, and traditional grading standards of rare coins may vary. Some reputable auction houses can provide guidance, while the Professional Coin Grading Service (PCGS), among many others, can help in similar ways by giving you at least a referencing point to start from.
It's crucial to remember that even the tiniest distinctions between coins can make a huge difference in their worth. Sometimes, these differences can go up to thousands of dollars for even the smallest differences. Therefore, subjectivity is known as one of the principal risks of investing in rare coins.
One more essential element is that all rare coin investors must know their coin dealers. Mutual trust is of paramount importance since investing in coins carries the same weight as investing in other expensive assets. A subjective rare coin grading scale is split into six grades: Good (G), Very Good (VG), Fine (F), Very Fine (VF), Extra Fine (EF), and Fleur-De-Coin (FDC), which means the coin is in exceptional mint state.
Moreover, there are other vital things to know about old numismatic coins like the artistic beauty of the strike, the coin's centering, and its sharpness. Old coins used to be hand-struck, making these coins unique. If you come across an incredibly preserved specimen with excellent centering, and if the coin holds an exciting or crucial historical period or character, its value will undoubtedly be high.
Investing In Rare Coins Isn't Risk-Free, And Requires Dedication
All investments carry specific risks, including investments in rare coin collection. It's possible to reduce the risks by investing in something you love. Although your coin collection's value may decrease, at least you'll still have something you enjoy. Even though its market value may drop, it'll still be a valuable collection to you.
Federal Trade Commission (FTC) has issued numerous warnings and appeals to protect coin collectors from potential fraud. The most common fraudulent methods to get coin investors to lose their money include false grading claims, buy-back options, and false current market value presentation.
Become knowledgeable in the field so you could personally examine the coins. Although it's difficult, it's not impossible. By doing so, you'll find it easier to decide whether you should buy a specific coin upon seeing it in a photograph or conversing with the coin dealer. Moreover, perform a thorough research about that particular dealer and look for other people's experiences with the said dealer. Make sure to always push for the best possible price when looking to buy rare coins. Some dealers are willing to give you discounts since the margins are often more than sufficient to satisfy both parties.
Keeping records and receipts of your past coin purchases also provides you with coin's purchase information and a record of coin's grade. This is especially helpful if you decide to sell to make a profit from your alternative investments. Make sure you find dealers that want to prove themselves to buyers, since some of them offer a lifetime authenticity guarantees and are willing to provide buyers with authenticity certificates.
Think About Return On Initial Investment
Investors can expect that investing in rare coins will have a similar horizon as any forms of asset classes—one that can last anywhere from several months to many years. Therefore, it's crucial to always perform thorough research to know if you can get at least what the coin cost you in the first place.
Numerous professional numismatic sites offer references so rare coin investors can track the market price changes and trends. Some coins can become trendy after many years, while the significance of others may drop from the top of the list. It's important to be aware that all investments carry a certain degree of risk, and most dealers will happily remind you that past performances were never firm indicators of rare coins' future results in the market.
Final Thoughts
Before deciding to invest in rare coins, make sure to study hard so you'll know more about the entire collecting process. Choose the type of coins and the era you're most interested in. Research the market value of these particular collections. From there, you can quickly determine whether you want to invest in coins that might bring you significant profits in the near future when you decide to sell or if they're worth keeping in your personal collection.
Author Bio
Catherine Stewart is a full-time blogger who educates her readers about business, investments, and law.