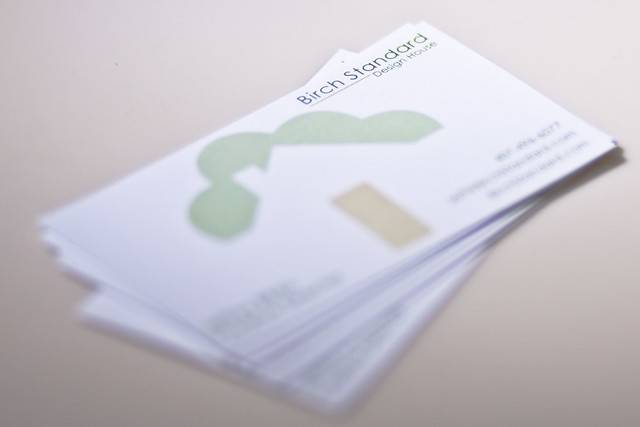 There are over 1.3 million realtors in the US. How are you going to stand out?
Why would someone choose you to sell their house or get help buying a house over the other professionals available to them? You likely have your answer ready and you need to back it up with professional real estate business cards.
Just as important as a firm handshake and looking someone in the eye — your realtor business cards say a lot about you. Continue reading this article to learn the best practices for real estate agents business cards.
The 411 on Real Estate Business Cards
Looking at business card examples is a great way to get started. Beyond looking at examples, these following tips will help you make sure you're on the right path.
Choose a Quality Card Stock
If your business card is flimsy, some people might think that means you're too cheap to "invest in the good stuff." Make a good impression by at least going one step up over economy so they know you're serious about your business.
Get Started
Claim up to $26,000 per W2 Employee
Billions of dollars in funding available
Funds are available to U.S. Businesses NOW
This is not a loan. These tax credits do not need to be repaid
The ERC Program is currently open, but has been amended in the past. We recommend you claim yours before anything changes.
Use a Friendly Yet Professional Headshot
It's important to put your face on your business cards. Having your photo on your business card helps people remember you when it comes time to bring on a realtor. If they are going through their cards and see a card with information but no face, they might not remember where they met you — or if they liked you.
Don't Overcrowd Your Business Card
You might want to fit every little piece of information on your business card but that isn't going to serve you. Remember when QR codes were popular? Many people put QR codes and all of the information on the card and it looked overcrowded and messy.
Have the important things on your card like your name, photo, phone number, website, email address and you're good to go.
Use Color to Standout
If you don't want to get lost in the sea of business cards, use color to stand out. Make sure the color matches your branding so people know it's you when they're rifling through their stacks of cards they've collected.
Include Online Information
If you think that you should leave off your email and website because you're working with printed marketing — wrong. Don't try to force people to call you by leaving your email or website off. Everyone expects you to have a website these days so they can do their research before reaching out.
Learn More About Real Estate and Business
Now you know more about real estate business cards and how to create the best ones to get attention. Making sure people feel confident with you and your services is important and this is a good start. Why not keep learning other real estate and business tips so you can up your game?
We have many other articles that can help you as you grow your business. Navigate our site, find your favorite section, drop a bookmark and come back soon for more great reads.