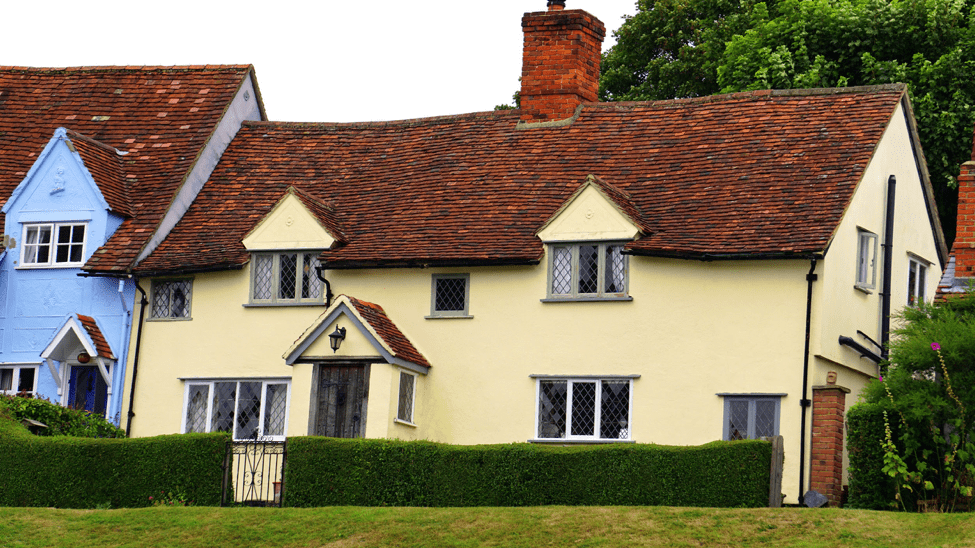 It's a headache to find out that your investment properties have turned into broken lease apartments. A broken lease, termination of tenancy, or eviction occurs when the lessor or the lessee or one of the contract parties terminates the agreement before meeting all pre-set terms. While tenants know the consequences of breaking a lease, situations may come up. Tenants might also attempt to break the lease legally to avoid facing penalties.
So, how do you fix your broken lease apartments? Continue reading below to find out the answer.
Get Legal Help
While tenants have their rights under the law, landlords can fix a broken lease agreement by seeking legal consultation. A landlord-tenant attorney can help you in so many ways. Conflicts, such as breaking a lease, is a common problem among tenants and landlords. One of the best ways to resolve broken lease agreement is by dealing with the matter within the scope of the law. Learn more about broken leases by visiting https://brokenlease.com/.
Ask A Landlord-tenant Lawyer to Review Your Lease Agreement
A rental or lease agreement contains the rules and policies that tenants and landlords have agreed upon. It is considered a binding or legal contract. You can ask a landlord-tenant attorney to review your lease agreement to fix a broken lease apartment. There's a possibility that loopholes are present in the contract.
Get Started
Claim up to $26,000 per W2 Employee
Billions of dollars in funding available
Funds are available to U.S. Businesses NOW
This is not a loan. These tax credits do not need to be repaid
The ERC Program is currently open, but has been amended in the past. We recommend you claim yours before anything changes.
Here are some of the most important details in the lease agreement:
Names of Tenants:Includes every adult who resides in the rental unit, regardless of whether they're married or not. All tenants are legally responsible for all the terms of the agreement. It includes the proper use of the unit and the full rental amount. If a tenant violates one of the terms, you can terminate or evict everyone listed from the tenancy as specified in the contract.
Limits on Occupancy:A rental agreement must specify the person who can reside in the rental unit. These are people who have signed and are listed on the lease, including their minor children. It will guarantee your right as a landlord to determine the people who live in your property. For instance, it will give you grounds to terminate the tenancy or evict a tenant who allows a friend or a relative to stay in the unit without asking your permission.
Terms of the Tenancy: Rental agreements generally run from month-to-month. Also, the rental agreement is auto-renewed unless terminated by the tenant or the landlord. On the other hand, a lease typically lasts for up to one year. It determines the flexibility you want and how long you want to keep a tenant.
Rent:It specifies the amount of rent, the due date, and how it is to be paid.
Keep in mind that there are apartments that accept evictions in Phoenix AZ. So, if you're not accepting evicted tenants in the past, you can always refer them to these apartment rentals.
Check the Deposits and Fees Section of the Lease or Rental Agreement
One common conflict among tenants and landlords is using and returning security deposits. Your rental or lease agreement should set a clear definition and details on the use, limit, and return of deposits.
Here are the details you need to make sure are present in your lease agreement:
Amount of the security deposit. Make sure to comply with state laws when setting maximum amounts.
How the landlord will use the deposit. For instance, this can be used for damage repair.
How a tenant can use the deposit, such as applying the security deposit to the previous month's rent.
How and when you will return the security deposit.
Any nonrefundable legal fees, such as bringing pets or cleaning services.
The location where the deposit is being held.
If the security deposit's interest will be paid to the tenant.
Get the Proper Licenses
It's important to comply with legal business requirements to ensure smooth apartment rental operations. The common property management licenses you'll need before you can legally rent out your rental properties include the Certificate of Occupancy and the Housing Business License.
Here are the details:
Certificate of Occupancy: Zoning and local building regulatory authorities issue this certificate. It states that your property is legally built and maintained to accept tenants.
Housing Business License:It is required for all rental units and usually obtained after you've acquired your Certificate of Occupancy. The type of housing business license will depend on the type of rental property. A rental apartment has a different form from a single-family home, condominium, or a duplex.
Implement Best Landlord Practices
Be an approachable landlord to settle things amicably to avoid a broken lease. Keep your tenants happy by addressing all questions and concerns quickly. Offering a renewal incentive, like a discount on next year's rental, is a good idea to keep your tenants.
Conclusion
It is best to get legal help to fix any broken lease agreements. By having a third party in between, you and your tenant can settle things properly to avoid termination of tenancy. A lawyer can help review your lease or rental agreement to find out if you have clearly defined your terms for tenants to follow. Also, it will help prevent broken lease apartments. Instead, you'll have a fully-occupied rental apartment by having a clear lease or rental agreement in place.