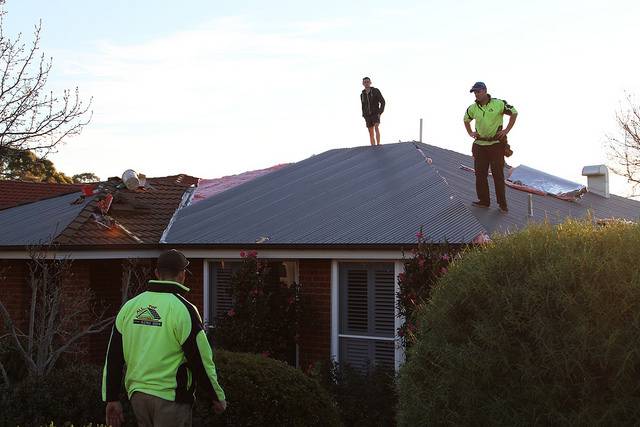 As an investor, one of the most attractive opportunities wherein you can put your hard-earned money is in real estate. There are many things that you can do within this sphere, from renting to buying houses, buildings, and reselling them at a later date. Because real estate investments promise high returns with a value that is continually appreciating, this is an asset that can truly work to help you start building a fortune.
Of the various opportunities presented in the field of real estate, one of the best you can try is in starting a company that buys houses. In essence, you buy the house as is for cash, fix it up, and then resell it for a much higher price after you have made improvements.
That said, here are some of the benefits that you can gain from owning a company that's similar to the model of Jamie Buys Houses:
1. It Is Less Volatile Than Other Real Estate Investments
Investing in real estate is an attractive way to leverage your assets, but the downside is that it can be quite expensive. This is especially true if you are going to buy brand-new properties with the intention of renting it out later on. Despite having an additional asset to your portfolio, it will take many years before you can gain a return on your investment should you decide to have your properties rented out. If you are also buying a new piece of property you will resell, you might even have a hard time doing so because of the price. Keep in mind that you have to make a markup on every home, which can be quite risky and volatile.
Get Started
Claim up to $26,000 per W2 Employee
Billions of dollars in funding available
Funds are available to U.S. Businesses NOW
This is not a loan. These tax credits do not need to be repaid
The ERC Program is currently open, but has been amended in the past. We recommend you claim yours before anything changes.
With owning a company that buys houses as they are, like Element Homebuyers, for instance, you get to enjoy a minimized risk value. Because you've spent less for the property, you are also losing less should you be unable to sell it right away, as the amount you paid for it is lower. Before you get worried about the risk of not being able to sell the property, remember that you still have time to make the necessary upgrades to the home before putting it up for sale again in the market.
2. It Is Going To Cost You Less Capital
The decision to start any business also means that you have the responsibility of coming up with the necessary capital you need. Choosing to open up a business in the field of real estate is not a cheap kind of business. It is going to cost you a lot of money. But the good news is that there is still a more economical way you can open up your company in this industry, which is through buying houses as they are. When you buy homes in the state that they're in from individual sellers for cash, the houses are naturally going to be cheaper. This gives you extra room to factor in repairs that you will have to do. Later on, you can adjust the price with your markup, which can allow you to earn quite an astounding income.
3. It Is Going To Be A Faster Sale Process
When you open up a company that buys houses, you will also have less paperwork to handle, and fewer individuals to deal with. In most cases, this undertaking is almost always just between you as the investment buyer and the seller of the house. Because these homeowners want to directly sell their homes as is for cash, they likely won't be going through agents anymore, who are also going to mark up the price. In essence, the process of investing in these homes is faster and less tedious. Plus, homeowners selling houses in their current condition are also most likely in a hurry. They might be moving to another town, are getting out of a bad relationship, or the like.
The real work begins when it is time for you to refurbish the house so that you can sell it for a much higher price in the future.
Conclusion
Real estate is always an excellent investment for numerous reasons. This is one of the best ways you can slowly build your wealth. If you've been thinking about having a company that buys houses as they are and then reselling the houses on later on, the short list above can be reason enough to convince you that this is an excellent investment choice. The market is also strong, with numerous house sellers that are looking for companies, potentially like yours, that are willing to buy their homes fast, as is, and for cash.