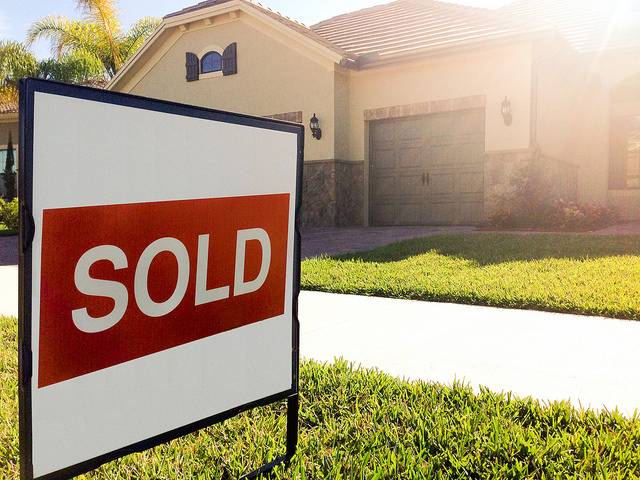 A lot of people are now interested in earning money through house flipping. This practice involves real estate investors buying a house, properly maintaining it for years, and reselling these to earn a profit. House flipping allows individuals to earn passive income or profit in lump sum. But with the number of people selling their homes today, several investors are having a hard time attracting buyers. This is one of the reasons why they would instead consider working with a company that buys houses.
Making a home stand out from the real estate market is challenging. Aside from considering other buyers, real estate investors would have to determine the needs and budget of their buyers. If you want to make this process easier for real estate investors, start your own home-buying company like Nexus Homebuyers. Here's how you can do it:
Create A House Flipping Business Plan
The business arena is fast-paced. What your buyers want today might not be the same in the months or years to come. To ensure that you'll be able to address this change, start by creating a business plan for your home-buying business. A business plan is essential for you to determine what the goals of your company are, how you can achieve all of these, and what possible strategies you will use whenever problems arise. To help you out, make sure that your business plan covers the following:
Marketing And Sales Plan:Marketing plays a vital role in the success of your home-buying company. It'll be easy for you to haul in buyers and earn a profit if you know how to market your products. Are you planning to hire a real estate agent to market your homes? Or will you do this on your own? Will you benchmark marketing strategies used by reputable names such as Cream City Home Buyers as a reference? These are just some of the questions that your business plan should address.
Lead Generation Plan: This plan involves how you're going to look for properties, how you're going to fix them, and make a profit. This will basically detail what you should and shouldn't do when looking for a property.
Market Analysis: You can never predict what will happen in the real estate market, which is why you should be prepared for anything. Conduct a market analysis by knowing the price trends in your area, upcoming real estate developments, demographic data of potential buyers, and strategies used by your competitors.
Financing Sources:Your home-buying company can never operate without making a financial investment. Depending on your financial capabilities and goals, you can use cash or other financing sources for your startup company. Each of these options has its own set of pros and cons, so make sure that you compare carefully.
Start With What And Whom You Know
Starting your own home-buying company can be easier once you know how to utilize the resources and networks you have right now. Instead of spending too much money on your capital, identify the resources accessible to you, and use these as your assets.
Get Started
Claim up to $26,000 per W2 Employee
Billions of dollars in funding available
Funds are available to U.S. Businesses NOW
This is not a loan. These tax credits do not need to be repaid
The ERC Program is currently open, but has been amended in the past. We recommend you claim yours before anything changes.
Take the time to talk to friends and family who are also involved in real estate investing, and ask for their recommendations. Their firsthand experience will allow you to work with the best and reputable contractors, realtors, and wholesalers in the industry.
Assemble Your Team
Regardless of how small you want your company to start, it'll be impossible for you to run it on your own. Remember that a home-buying company will have several departments, and you have to work with people who can help run all of these on your behalf. Make sure that you source the right candidate for these roles:
Contractors and craftspeople
Investors or business partners
Realtors or property owners 
Source Your Deal
The success of your home-buying company depends on the supply and demand of the real estate market in your area, value appreciation of home renovation projects, and cost of labor. Take the time to consider these factors and look for people or businesses that can provide you with the best price for these services.
While you're at it, don't forget to identify your target audience. This information can help you decide whether an auction, real estate wholesaler, or traditional broker will work best for your project.
Learn From Your Mistakes
Starting your own company can be very challenging, but with hard work and determination, it
can always be done. Aside from using this article as your guide, remember to use your experience as a learning curve. It'll be easier for you to succeed as a home-buying company if you allow room for mistakes and use these to improve in the long run.