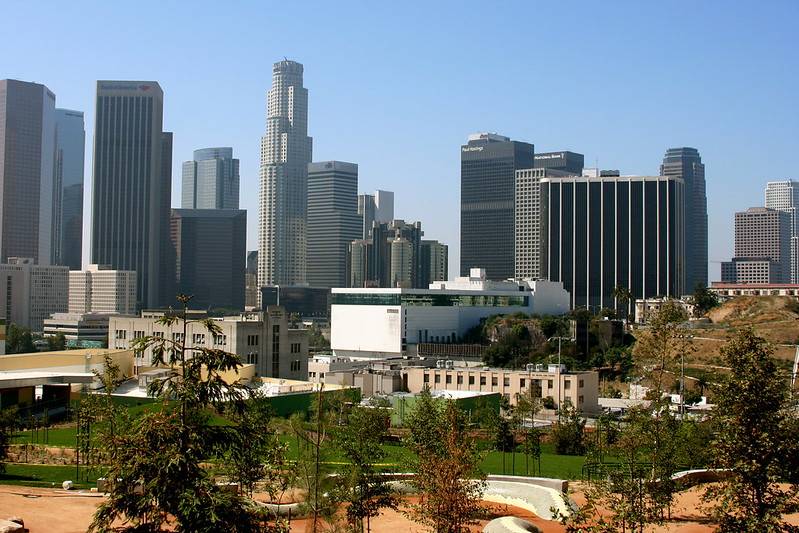 Is now a good time to invest in real estate in the United States? What about in a region like Southern California? Has there been a decline in urban markets, and an increase in suburban ones due to the pandemic?
All of these are reasonable questions to ask if you're considering buying or selling real estate in Southern California. Below, you'll learn how the death of the urban real estate market may have been overstated, as well as what you should consider if you're looking to invest in the SoCal property market in 2021—whether you need a Carlsbad realtor, or you're looking at a condo in DTLA.
Is there an urban exodus?
Since March of 2020, you've no doubt heard some version of the story that the urban real estate market in the United States is in decline. According to this narrative, with COVID-19 cases on the rise, urban dwellers fled to the suburbs to find more space as urban amenities became unavailable. While this makes intuitive sense, and it's been repeated ad nauseam, it's not necessarily true. 
As writers like Jeff Andrews at Curbed have pointed out repeatedly, the evidence may not support the breathless stories of urban decline told by outlets from the New York Times to CNBC. Writing in September of 2020, Andrews looked at data going back to March and spoke with economists and others who follow the US housing market. In general, the suburban and urban markets appeared to be doing fine. The exceptions were New York City and San Francisco, "both of which were, until recently, among the most overheated housing markets on the planet." 
Part of the reason why this narrative is so popular is that it fits anecdotal evidence. As Andrews puts it, "If you live in a city, you probably know people who have left for the suburbs since the pandemic hit." There are indeed many people who left cities after March 2020 for the suburbs; however, "many people also did this prior to the pandemic, and many more will do so in the years to come." 
So, what explains the booming suburban housing market in the fall of 2020? The pandemic did have an impact: during the first set of lockdowns, housing sales fell off a cliff. The demand didn't go anywhere, though, and once the summer came, it could be seen in most parts of the country. This is also what happened in urban areas. 
At this point, in the winter of 2021, even some of the most visible members of the "exodus," like the wealthiest New Yorkers, are apparently coming back. Luxury rental prices are up, even during a difficult winter. 
Get Started
Claim up to $26,000 per W2 Employee
Billions of dollars in funding available
Funds are available to U.S. Businesses NOW
This is not a loan. These tax credits do not need to be repaid
The ERC Program is currently open, but has been amended in the past. We recommend you claim yours before anything changes.
What about the market in Southern California?
So, if the suburban and urban markets are both continuing in much the same way as they did before, is that true everywhere? What about California, especially around areas like Los Angeles and San Diego?
In the last few years, prices have risen across the state, but the various characteristics of different markets are worth paying attention to. For instance, fires have had an impact on the prices of residential real estate. In general, much of the concern has been on when and if the boom will turn to a bust. 
One contributor to Forbes in 2018 predicted rising prices through 2021, but gave a warning that investors should consider the horizon of their investment. For builders about to complete projects, buyers looking to turn a property around quickly, or those considering selling property that they already owned, the forecast looked good. For investments with a longer horizon, things looked hazier. 
No one could have predicted how the years since have unfolded—particularly 2020—but with the exception of the Bay Area, as mentioned above, other major real estate markets have seen continuations of the trends that they were experiencing before the pandemic. 
In a 2020 study by the real estate listing site Zillow, San Francisco did see a notable decline. List prices were down "4.9% year over year and inventory has risen 96%" but this was not the case elsewhere in the state. Los Angeles, for example, did not have this same "divergence of active inventory." 
What are the current trends?
If you're considering investing in real estate, knowing when to buy and when to sell depends heavily on current trends. So, what is happening right now, and what are experts predicting in the coming year? The main thing to note is that the demand for home purchases has not declined approaching mid-winter, which is usually a calmer time in the housing market. 
On the whole, according to another Zillow report, the median home sale "went pending in just 18 days in mid-January" versus "46 days at this time in 2020 and 2019." The demand for homes remains high, but without new supply. Part of this can be explained by demographic changes. There were almost 5 million more people between the ages of 25 and 34 in the US in the summer of 2020 versus 2010, which means that there were many more potential home-buyers. 
While mortgage rates are at historic lows and the demand for homes has increased, the rental market looks very different—a sign that the various realities determined by the economic fallout from the pandemic have been unequally distributed. Rents are down in major metro areas, such as San Francisco and San Jose, and up in places in the middle of the country. Job losses were "concentrated among industries and occupations" that employ more renters, for instance. 
Conclusion
On the whole, it's worth keeping an eye on whatever kind of property you're considering investing in. The demographic trends that have helped to encourage high demand do not seem likely to change in the next few years. If you're considering residential property in a desirable market, then keep in mind that it's likely to gain value. Still, as always in a booming market like Southern California, you should weigh your options carefully. Consider your investment horizon, and consult with financial and real estate professionals to make sure that you're well-informed as you make your investment decisions.
Author Bio
Angela Brown is a real estate professional. She is constantly invited to conduct real estate meetings and orientation to homeowners and investors because of her expertise and experience. Her work dedication is well appreciated in the industry, as evidenced by her awards and achievements. She also shares her expert insights through blogging and guest post writing.  
Angela balances work and life by participating in sports activities. She spends quality family time vacationing and trying outdoor adventures with her husband and two teenage sons.