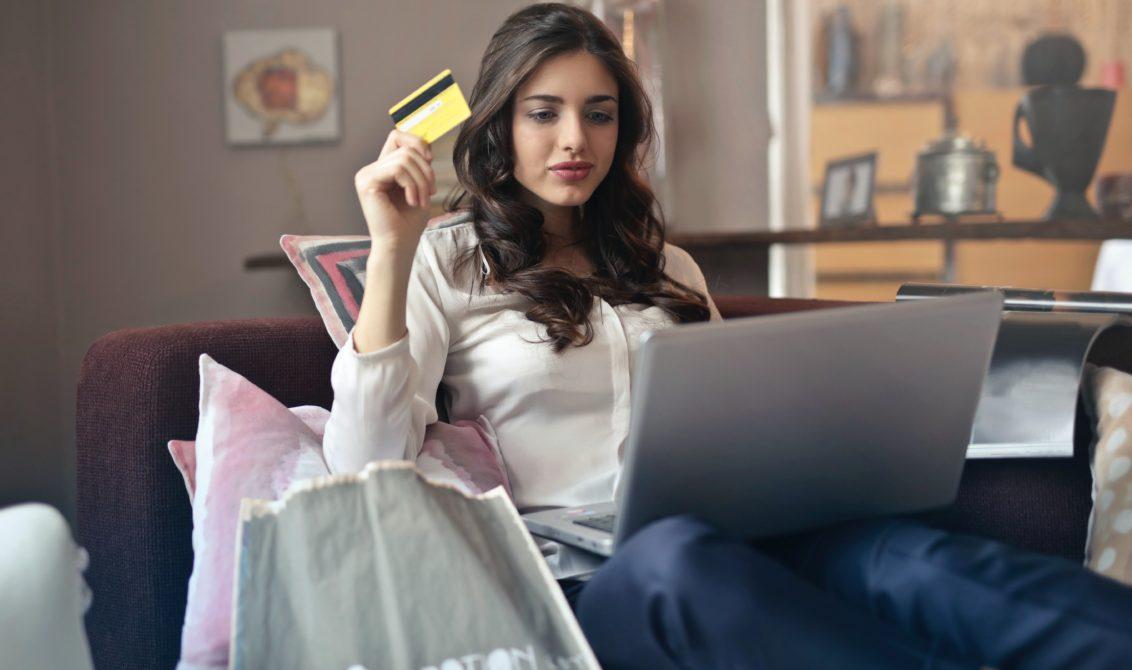 Credit cards simplify the process of paying for goods and services, renovating your home, supporting your lifestyle, and more. Most people think that Islamic banking has no credit card option, but that's not the case. Now, while it's possible to get Islamic credit cards, some rules do apply. In this post, we discuss what makes a credit card Islamic and how these cards work.
What is an Islamic credit card?
Islamic credit card is a Shariah-compliant financial product and an important part of Islamic banking. This type of credit card offers similar perks and benefits as their conventional counterparts. These include rewards, cashback, air miles, and others. However, Islamic credit cards offer some advantages that conventional cards don't have.
For many people, credit cards have been the most convenient way to pay for their expenses. That being said, conventional cards are associated with great debts that people get themselves into. The debts are not results of the credit cards per se, but high-interest rates they carry.
What makes Islamic credit cards different is that they are compliant with Shariah law and eliminate the risk of drowning in debts.
What makes a credit card Islamic?
To most people a credit card is a credit card; there's no difference whatsoever. But, there are many differences in this case.
What makes a credit card Islamic is Shariah compliance. Islamic credit cards must be Shariah-compliant and free from any type of activity considered unlawful in Islam.
Get Started
Claim up to $26,000 per W2 Employee
Billions of dollars in funding available
Funds are available to U.S. Businesses NOW
This is not a loan. These tax credits do not need to be repaid
The ERC Program is currently open, but has been amended in the past. We recommend you claim yours before anything changes.
The primary differences between Islamic and conventional credit cards are the prohibition of riba and gharar. Riba refers to an interest, while gharar stands for overcharging. That way, Islamic credit cards don't increase your debt, and eliminate compound charges due to gharar.
Another factor that makes a credit card Islamic is the filtering system that ensures the card will only be used for halal transactions. In other words, you can't use the Islamic credit card to pay for alcohol, gambling, and other purchases or activities forbidden by Islam.
How does an Islamic credit card work?
An Islamic credit card relies on the concept of Ta'widh for the transactions. Ta'widh is an agreement between the recipient or client and the bank. The bank is obliged to provide funding, and the client needs to make payments in return for the financing.
Unlike conventional credit cards that may charge high-interest rates, the Islamic credit card does not. To counter the problem such as late payments, the Islamic credit cards charge a fee, or profit rate.
Yet another concept through which Islamic card works is Ujrah. In this case, payment is made and exchanged for benefits and services offered to cardholders.
If you've never had an Islamic credit card, you're probably wondering why to get one. Well, the significance of Islamic credit cards is massive. Muslims get to simplify their finances, and remain Shariah-compliant. Non-Muslims can also benefit from these cards due to the absence of compound charges and high interests.
Best Islamic credit cards in the UAE
Options are endless for people who are looking for Islamic credit cards in UAE.
Some of the best choices include the following:
ADIB Etisalat Visa Platinum Card – offers a wide range of benefits and features that allow the cardholders to get the most out of their card. Users can easily earn reward points.
FAB Cashback Islamic credit card – offers 12% cashback on "Supermarket spend" in first 90 days of card issuance and 6% cashback thereafter, 6% cashback on "utility and fuel spend", 2% cashback on "international/ non-AED spend" and 1% cashback on "all other spends".
Emirates Islamic Flex Credit Card – indicated by flexibility and convenience; it offers cardholders a wide spectrum of lifestyle, travel, and shopping benefits. The card also helps earn unlimited miles easily and redeem them without blackout dates
Skywards Dubai Islamic Bank Infinite Credit Card – cardholders get to earn skywards miles on domestic and international spending. You also get complimentary roadside assistance and lounge access to over 800 airport lounges
Noor Bank Rewards World Credit Card – suitable for individuals, couples, and families thanks to their exclusive benefits. With this card, you can get travel inconvenience insurance, which is particularly useful if you travel a lot
RAKBANK World Credit Card – offers exceptional cashback to cardholders. It also provides travel accident and medical cover
It's worth noting that some banks have annual, monthly fees for their credit cards while others do not. Also, eligibility criteria can vary from one bank to another.
Conclusion
There is no "one size fits all" rule when it comes to choosing the best Islamic credit card. It all comes down to your financial situation and your needs. Make sure to do a little research and get informed about eligibility criteria that different banks have for cardholders who want their credit cards. Remember, you can't use an Islamic credit card to buy goods or services that are not permitted by Islam. That being said, Islamic credit cards prove to be more convenient than their conventional counterparts.