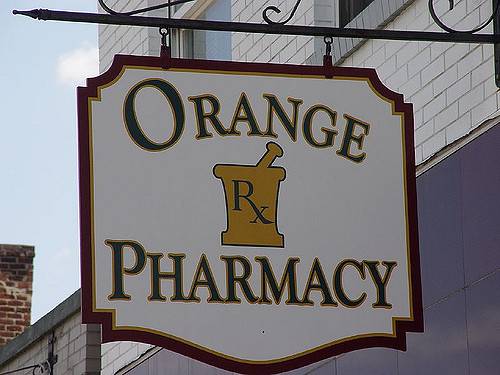 Are you in the market to buy a pharmacy? This business venture could be a smart investment if financially prepared. The pharmacy and drugstore industry is growing steadily, reaching $271 billion in revenue and employing nearly 742,400 Americans nationwide. Why so lucrative? Because sickness is inevitable, so the demand for medicine and other health products is stable. And, the aging population further boosts the need for prescription drugs, considering that the average American elder takes five prescribed medications.
Whether you are buying a franchise, an existing practice, or starting one from scratch, you need to be aware of the costs involved when purchasing a pharmacy. Of course, this will differ depending on your level of knowledge and expertise. Nonetheless, let's review some key financial considerations tied to the pharmaceutical industry.
Building your team of experts
When buying any business, especially one with strict governmental regulations, it is crucial that you have the right support team during the purchasing process. Some service providers you may want to consider hiring include an attorney, a banker, an accountant, and a pharmacy consultant. The degree of professional help required will depend on your entrepreneurial experience as well as your industry knowledge. Remember that most professionals are paid by the hour and can be expensive. But, hiring the right people will ensure a smooth and fair transaction and start-up.
Renting the space
As the real estate mantra goes, location, location, location. You want to buy a pharmacy located in an area with a solid customer base. However, be prepared to pay the price tag attached to high-traffic neighborhoods. For example, the average price per square foot per year in a commercial space in New York is $1,300, while in Iowa it is just over $87. When looking at pharmacies for sale, consider the cost of rent and choose an establishment that aligns with your budget and provides your best chance for success.
Get Started
Claim up to $26,000 per W2 Employee
Billions of dollars in funding available
Funds are available to U.S. Businesses NOW
This is not a loan. These tax credits do not need to be repaid
The ERC Program is currently open, but has been amended in the past. We recommend you claim yours before anything changes.
Stocking the shelves
A fundamental financial consideration involved in buying a pharmacy is inventory, which will be your main operating expense. Considering that the typical drugstore has now evolved into a retail pharmacy, consumers expect to see a wide variety of product offerings including cosmetics, toiletries, and consumable goods. Pharmacy owners have to factor in these additional product costs along with the standard pharmaceutical supplies. These goods are healthy to your bottom line; in fact, skin care, baby products, and oral health items ranked within the top five most profitable to a pharmacy's revenue.  An average pharmacy may spend approximately $100,000 a month on inventory costs alone, yet profit margins for these items can be substantial.
Providing a service
A pharmacy doesn't just sell goods, but supplies a service. A pharmacy can't exist without a certified pharmacist, technicians, and additional staff. Labor is yet another major cost to consider when running a pharmacy. Typically the business owner is the active pharmacist; but if this isn't the case, you have to factor in a pharmacist's salary. To help calculate this expense, consider that the average American pharmacist earns $110,000 annually and technicians make $30,920 a year.
Your due diligence
An important consideration when buying a pharmacy is the level of government involvement. It's important to contact your local Department of Health and Human Services to determine the exact documentation applicable to your business. These licenses aren't costly to obtain but can be very expensive if you are caught without them. Here is a list of some fundamental legal documents needed to operate in the pharmaceutical industry:
A state pharmacy license is required to run a pharmacy business. A state license has an initial cost anywhere from $75 to $900 depending on the state of operation. Then it requires additional renewal cost every year or two.
A Drug Enforcement Agency (DEA) numberis used to identify health care providers, allowing them to write prescriptions for non-over-the-counter drugs. Registering for this DEA number costs over $700.
A National Provider Identifier(NPI) number is issued to all national health care providers. Registration is free, but it can be costly if you are caught not having a number assigned to your business.
After looking at all the operating expenses, another consideration is to determine the type of loan you need to support your business. You can opt for a traditional commercial bank loan or explore Small Business Association loans and financing options.
Author Bio
By Bruce Hakutizwi, USA and International Accounts Manager for BusinessesForSale.com, the world's largest online marketplace for buying and selling small and medium size businesses.  Bruce has over 7 years' experience working within the US business transfer marketplace connecting buyers and sellers.