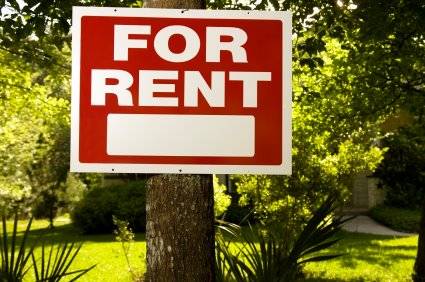 There are a lot of reasons why investors decide to sell their rental property. While some do it in order to enjoy tax code advantages, others are doing it because their rental income is already stagnant. No matter what the reason is, one thing is certain: selling a rental property is just as challenging as managing it.
Selling rental property might not be easy, but there are techniques to make this process easier and faster. For you to make the most money when selling your rental property, consider the tips below:
Figure Out The Right Price
Determining the price of your rental property is one of the most important steps in selling it. A rental property that's priced too high can deter potential buyers from doing business with you, making your property stale in the real estate market.
Keep in mind that most buyers are looking for great money-saving tips from Westpac and other financial institutions. As much as possible, they would want to buy a property that provides value to their hard-earned money. On the other side of the coin, pricing your property too low won't provide any profit to your investment.
For you to avoid experiencing any of these scenarios, conduct a comparative market analysis first. This process allows you to look at similar properties within your area and assess which price point is actually appealing to the local real estate market. Although costly and time-consuming, conducting a comparative market analysis ensures that you'll be able to receive a maximum return on investment as soon as possible.
Take The Time To Study Your Local Real Estate Market
You won't be able to gain any profit if you don't take the time to study your local real estate market. How will you know what they want if you don't know who your target audience is? How will you renovate your rental property if you don't have any idea what the local real estate market is looking for?
Get Started
Claim up to $26,000 per W2 Employee
Billions of dollars in funding available
Funds are available to U.S. Businesses NOW
This is not a loan. These tax credits do not need to be repaid
The ERC Program is currently open, but has been amended in the past. We recommend you claim yours before anything changes.
Before you advertise your rental property for sale, study your local real estate market first. The information you can gain from this process allows you to stand out from the competition, making it easier to attract potential buyers.
When you study your local real estate market, you'll know what the upcoming real estate projects in your area are and come up with strategies on how you can effectively cope up with these changes. If you know that a school will be constructed near your rental property, you can renovate your property to make it more child-friendly. By doing this, you'll be able to attract investors or buyers who have kids.
Maximize Your Property's Rental Income
Although it can be tempting to sell your rental property as is, it doesn't guarantee that you'll make the most money from it. This is especially true if your rental property is already old or unkempt.
In order for you to maximize your property's rental income, make improvements before selling it. You can do this by improving the curb appeal of your rental property, investing in new appliances, or upgrading your fixtures. Making these improvements in your rental property is a smart investment because it allows you to sell the property at a higher cost.
Plus, these improvements can make your property more appealing, making it easier for you to haul in buyers.
Make Use Of Paid Facebook Ads
All thanks to technology, selling a rental property is now made easier. With the number of innovations available today, it'll be effortless for you to market your rental property and connect with potential buyers.
Start by using paid Facebook Ads. Some investors don't know it yet, but Facebook Ad is one of the best platforms you can use when selling a rental property. Aside from being accessible to every human being across the globe, Facebook Ads also allows you to filter your audience. This ensures that your ad will be visible to people who are actually looking for a rental property.
Take Professional Photos Of Your Rental Property
First impressions do last in the real estate industry. More often than not, buyers will only glance at your property once and decide whether it's worth buying or not.
To ensure that your rental property will actually create a positive impression on the buyers' eyes, hire a professional photographer, and have them take high-quality photos of your property. Use these pictures in marketing your rental property in whatever platform you're planning to use. The quality of your marketing materials can speak volumes about the quality of your property.
Always Learn
Regardless if you're selling your rental property to another investor or homeowner, there are several strategies that can help you accomplish this task. Just make sure that you're patient with your efforts.
Consider each experience as a learning curve so you can become better in selling your rental property over time!