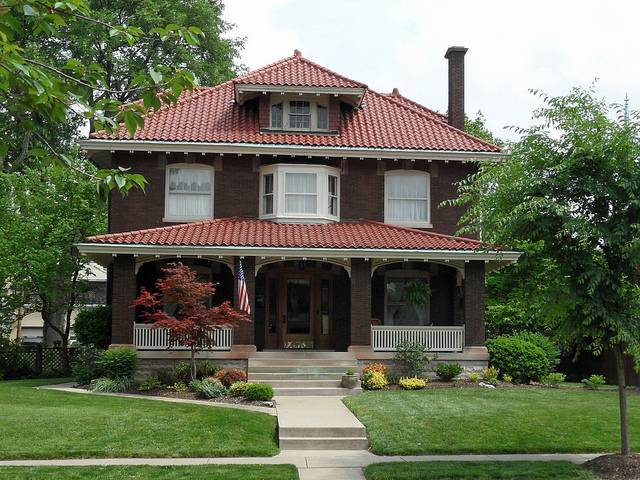 Flipping houses is one way of making money in real estate, and renovating old homes to give them a new look can be very rewarding. Aside from earning a good profit, flipping houses can also contribute to your personal development as you'll learn to hone your negotiating and time management skills. But before you can actually enjoy the benefits of successful house flipping, do you know how to do it? What kind of house should you invest your time, money, and effort in?
Successfully flipping a house can have many advantages, but keep in mind that there are also as many risks. Diving into the industry without any knowledge in the process can result in financial loss and stress.
Steer away from this direction by learning how to flip a house right on the first time. Aside from using comprehensive resources such as REFlipper.net, the following tips can help you flip the right way:
Understand How Your Market Works
Flipping houses means you have to buy a house, renovate it, and resell it for profit. However, in order for you to become a successful investor, choosing the right house to invest in isn't the first step—understanding how your market works is.
When you know how your market works, creating strategies that allow you to haul in buyers will become a breeze. The easier you can attract buyers, the faster you can earn a profit from flipping houses.
For you to better understand how your market works, take note of the following tips:
Get Started
Claim up to $26,000 per W2 Employee
Billions of dollars in funding available
Funds are available to U.S. Businesses NOW
This is not a loan. These tax credits do not need to be repaid
The ERC Program is currently open, but has been amended in the past. We recommend you claim yours before anything changes.
Start by researching your local real estate market. What kind of property do the locals want to live in? What are their preferences when it comes to the neighborhood? What price point are they comfortable spending when buying a property? These factors can contribute to how fast you can sell your investment.
What the locals want in a property can also help you decide on what renovations to pay for when flipping houses. This information can help you save on resources as you won't have to pay for repairs and upgrades that don't appeal to the market.
Consider working with a real estate agent operating in the local market. Their experience will make it easier for you to understand the demands of the local market and help you find a house that suits the current demand.
Research On Your Financing Options
Regardless of how small your first property is and how minor the renovations are, expect that flipping houses will always require a financial investment.
For beginners, it's best if you research on your financing options and weigh the pros and cons of each. This information can help you assess the best financing option for your situation.
When flipping houses, you can usually pay for the investment through the following financing options:
Cash: If you have saved a lot of money for this investment for years, you might not need other financing options other than your cash. If you have an unlimited budget, you can buy a property and pay for its repairs on your own.
Hard Money: There are now lenders who lend money to house flippers such as yourself. Although the application can be straightforward, the costs and interest rates of hard money can be high.
Private Money: Private money is the money you can borrow from your own social circle. If you have limited financial resources, you will likely borrow money from your friends, family, or colleagues from work.
Bank Money: Some local banks will lend house flippers money. Each bank has different programs. Some will require a down payment while others won't.
Carefully Choose A House To Flip
The type of property you choose to flip can make or break your success as an investor. This is the reason why you should know how to find good deals.
To achieve this goal, be patient and look for a house that has below-market value. Doing this will allow you to afford a property with less financial capital, and you'd still have money to pay for renovations.
The location of your fixer-upper is also an important deciding factor. Buyers would want to live in a neighborhood that will allow them to sleep soundly at night, not one that will cause them distress due to high crime rates. Check the neighborhood where the house is situated and make sure that it's safe for buyers, especially if they have kids.
Look For Smart Renovations
Aside from choosing a house to flip, you will also have to decide on what kind of renovations you should implement. Any renovation will have expenses so make sure that you're paying for renovations that can boost the value of the home and help you earn more in the long run.
Instead of doing some major renovations like adding another room or floor to the house, consider making small tweaks that can improve the house's functionality. Adding more cabinets are an affordable way to upgrade, but it will certainly boost the home's storage capacity. Many potential buyers will find this an attractive feature, especially if they own many belongings.
Continuous Learning Counts
If you want to make a career in flipping houses, learning should become innate to you. The real estate industry is fast-paced, so you should pour in time and effort to learn about trends and strategies. Knowing what your target market wants and what your competitors are doing are vital to becoming successful in flipping houses for the first time.