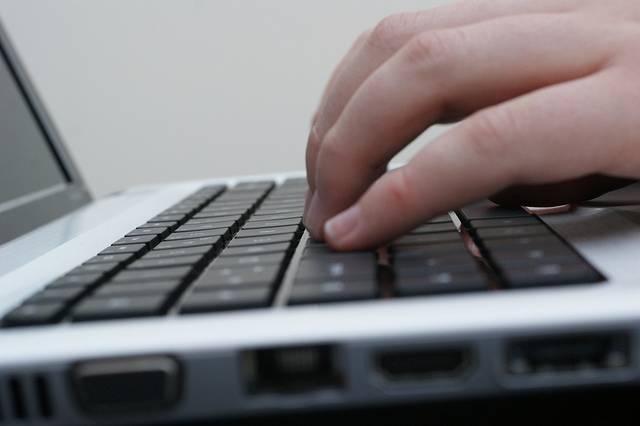 Are you interested in turning your love of gambling into a profitable business? We know that you can't rely on winning when betting at an online casino. But there are other ways that you can make money from online casinos by opening a gambling affiliate site is one of them.
Do you think you have what it takes to start a successful casino affiliate site? Do you know the rules and regulations involved? Let us walk you through it.
Understanding the Regulatory Landscape for iGaming
Depending on your target iGaming market, the legal requirements for starting an affiliate website can vary widely. The entire industry is very fragmented when it comes to laws. Some countries, particularly those in the European Union and the UK, have well-developed rules to govern the gambling industry.
In other countries like the US and Germany, the situation can vary on a per-state basis. Some states have regulations that are comparable to the UK and EU.  Many others have inadequate laws, while a few prohibit online gambling altogether. The same is also true for many parts of the world, particularly in Asia, Africa, and Latin America.
If you plan to run an affiliate website focusing on these markets, you don't really have to worry too much about any licensing or compliance. Just check for any potential complex violations in countries that actually prohibit iGaming to some degree.
For markets regulated by gambling laws, you will have to check for local regulations regarding affiliate marketing. A few states have specific laws on affiliate marketing businesses, while others have opted not to regulate this aspect of iGaming. We will explore both types in the next two sections.
Get Started
Claim up to $26,000 per W2 Employee
Billions of dollars in funding available
Funds are available to U.S. Businesses NOW
This is not a loan. These tax credits do not need to be repaid
The ERC Program is currently open, but has been amended in the past. We recommend you claim yours before anything changes.
The Issue of Licensing for Affiliate Marketers
Like with so many things in iGaming, there are no universal rules when it comes to licensing for affiliate marketing websites. In the US, states with legal online gambling have strict laws on licensing. New Jersey is the perfect example of this:
The state's Division of Gaming Enforcement (DGE) is in charge of issuing licenses to casinos and other related services. The type of license you need to apply for will vary, depending on how you get paid by the casino. There are two main types:
Vendor – If your affiliate website will get paid a flat fee every time a visitor clicks a link to the casino (cost per click – CPC), or when they view a casino ad (cost per view – CPV) you have to register your business as a "vendor." Your business will have to submit this form to your partner casino, which will then forward it to the DGE.
Ancillary CSIE – If you are entitled to a share in the revenues the casino gets from a player whom you sent to the casino, your website has to be registered as an "ancillary casino service industry enterprise" (CSIE).
The situation is a bit more complicated across the Atlantic. In the UK for instance, the Gambling Commission has put in a very strict regulatory system of iGaming. If you check all the online casinos operating in the UK you will see they have a license.
The same was not true for affiliate marketers. There was no licensing system in place. The industry was entirely self-regulated, with the sole responsibility of following certain basic standards as spelled out by the UK Advertising Standards Authority (ASA). Only the licensed casinos are penalized if their affiliate networks do not maintain these standards.
But this system is about to change in 2020. Plans are now afoot to introduce a licensing system for iGaming affiliates in the UK, and the law has already received approval in the House of Lords. The industry body for affiliates in the UK, the RaiG, has also voiced its support.
Other Legal Requirements for Affiliate Licensing
Running a licensed affiliate marketing website has some other prerequisite conditions in New Jersey. For starters, you have to show a basic minimum level of financial stability, integrity, and good character. You should not have a criminal history, particularly anything in violation of the state's casino and gambling laws.
Applying for a license usually involves the submission of certain fees. Again, this will vary depending on the type of license you need. For a vendor license, the fee is $5000, while it is $2000 for an affiliate CSIE license. This is a one-time expense, as the license does not expire once granted by the DGE. You may have to apply for renewal after five years though, and ensure that your affiliate website still complies with all the relevant rules.
In the UK, you can expect a similar system to come into force soon. As of Q3 2020, the industry is still facing a lot of uncertainty as details are quite scant. If you have any interest in the UK iGaming affiliate sector, it might be best to wait until there is some clarity regarding the new licensing system.
Final Thoughts
With the entire global iGaming industry facing increased demand thanks to COVID 19, there is a massive scope in affiliate marketing. While there is a lot of variance in how gambling authorities regulate affiliates, the industry-wide trend is towards more compliance and standards. Check your local online gambling authority rules before taking any huge steps in starting your affiliate website.