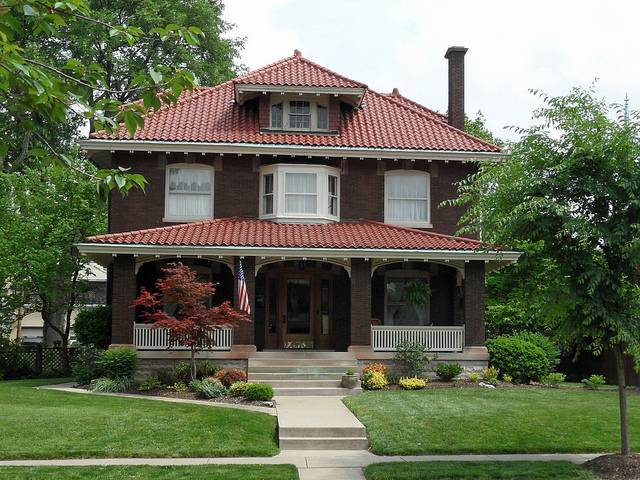 Getting into property investment can be a really lucrative decision. The US has seen a considerable rise of interest in property 'flipping'; there's been a huge increase of funding from foreign investors in particular in US property this year.
With that in mind, if you're thinking of pursuing property as a form of passive income, or indeed a full-time business, it's wise to school up. Learning some key considerations ahead of time will give you a valuable leg up on the market!
Know the market
One of the most vital things to know if you're looking to be a property entrepreneur is the state of the market. Get to work learning the market from back to front: subscribe to property periodicals, consult the news and watch for any stories that'll affect the stability of property.
As an example, the majority of US buyers are actually millennials. Knowing this means you can adjust your search with this demographic's priorities in mind. Millennials tend to priorities online search and care more about build quality as opposed to square footage.
Knowing these insights will help you spot a good opportunity when you see it. More specifically, it's important you know the correct terminology. Read up on real estate terminology. It'll pay dividends when you're navigating the regulations surrounding your investments.
For example, knowing what Land Holding Costs are will affect your decision about whether it's prudent to Buy to Rent or not as you'll be incurring extra costs as the landlord.
Know the risks
Like anything lucrative, property investment isn't without its risks. This needn't be something that puts you off. It is, however, good cause to educate yourself on what these risks are. Hidden costs for property repair, a fluctuating market, and rates of inflation and escalation can all have an effect on just how much capital you should be willing to invest in a property.
Get Started
Claim up to $26,000 per W2 Employee
Billions of dollars in funding available
Funds are available to U.S. Businesses NOW
This is not a loan. These tax credits do not need to be repaid
The ERC Program is currently open, but has been amended in the past. We recommend you claim yours before anything changes.
Doing so will help you assess what opportunities are worth your investment and help you risk only what you can afford to lose. This way you can enter into every situation with the all the knowledge you need.
Invest in numbers, not property
Whatever you do, always with the numbers. Don't fall in love with the property itself. Choosing an investment is not like choosing a home; it shouldn't be an emotional decision.
By all means be enthusiastic about the renovations you may make, however, ultimately this is an investment. Nothing more.
There's a couple of ways you can avoid emotional investing. First and foremost, ties back to one of our earlier rules: don't overspend. Overbidding at auction, in particular, is something to avoid.
Auctions are designed to get 20-30% more out of a sale, and people tend to double down on auction wins. Similarly, don't be afraid to lose auctions – especially if they are getting you to over invest. Don't be that person who stubbornly over commits their capital purely because they don't want to walk away.
Lastly, diversify your portfolio. It's no secret that we can become emotionally compromised if all our eggs are in one basket. However, just because this property is your only opportunity does not mean it's any more or less likely to be successful. Additionally, don't make selections based on your own 'nice to haves'.
Remember: this property is not for you. Make your selections on proven desirables important to your buyer's market. Not just the things you would like!
Think about history
Whenever you find out about a specific property that looks good, don't look at just the current state of the property. You need to think about its check history. For example, when was the last time the plumbing was serviced? What was its tenancy history; are there any skeletons in the closet?
Most experts advise that this is why you never overpay for a property – you need the buffer for any unexpected fees and repairs. A successful opportunity must be one that you can secure at much less than the true market value.
These are all things that can affect your ability to flip the property later; however, they are also things that can save you money on the initial investment. This kind of information won't be freely given to you, so expect to do some of your own detective work here!
Consider alternative channels
When you're getting into property investment, one of the first things you learn is just how competitive the market is. Which means conventional ways of finding a great deal are heavily populated.
Your best opportunities are going to also come through contacts and word of mouth from other realtors and investors. Start making connections. Get tips. Get involved in communities and online events. This isn't a venture you can run independently, entirely out of your bedroom. The best opportunities come to those in the know!
There may be a lot for you to learn at first before you get into this potentially very profitable market. However, with research, planning and networking you can turn this into a very lucrative income stream.
Author Bio
By Kyle Cairns – Junior Film Producer at Dynamis and writes for all titles in the Dynamis stable including BusinessesForSale.com, FranchiseSales.com and PropertySales.com as well as other industry publications.