Liquid Review: A Comprehensive Overview 2022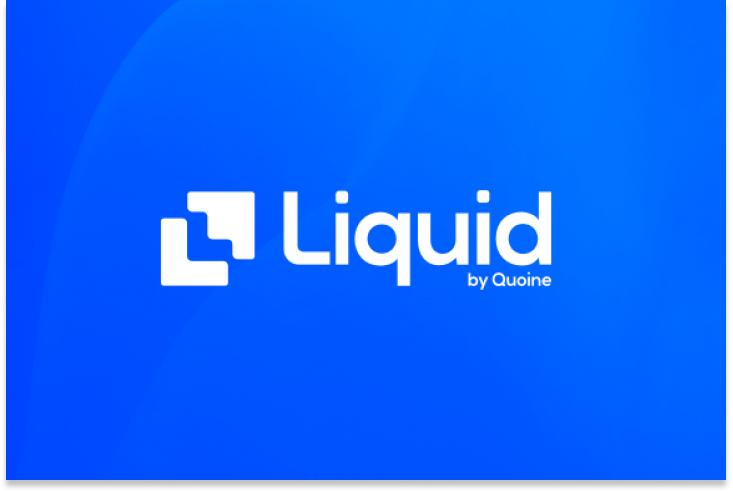 Liquid
Intuitive trading interface for traders of all levels
Zero percent maker fees for new users
Pros
Low trading fees
User-friendly mobile app
Comprehensive educational content
Cons
Limited list of token offerings
Limited fiat deposit options
Expensive fiat withdrawal fees
Liquid Ratings and Reviews
Liquid has become a prominent crypto exchange in the blockchain ecosystem, consistently ranking in the top ten globally for daily spot trading volume. With low trading fees, intuitive trading tools, and quality educational content, Liquid provides an excellent option for traders, with several other products and services.
Liquid was purchased by FTX in March 2022, Indicating that much of the platform's functionality will change as these exchanges integrate. Most notably, new users outside of Japan will be directed to the FTX website, and Japanese FTX users will migrate to Liquid. Liquid will continue to serve all its existing users.
Although the platform does provide impressive trading features and other opportunities for yields, Liquid does not have the greatest security track record. Additionally, their token offerings list may be perceived as lackluster by some investors.
Pros & Highlights
User-friendly and comprehensive mobile app available on the

Apple App Store

and

Google Play Store

with an average user rating of 3.5/5.

Provides quality educational content through Liquid Academy. 

Comparatively low trading fees, including zero percent maker fees for new users.

Industry-leading liquidity for JPY-based fiat-token pairings.

Intuitive trading interface for traders of all levels.

Native QASH token that provides 50 percent trading fee discounts.
Cons & Risks
Only accepting new users based in Japan.

A limited list of token offerings, with less than 100 tokens available. 

Limited fiat deposit options, with no option for credit card linkage. 

Expensive fiat withdrawal fees.

Questionable platform security following the August 2021 hack.

Inefficient customer support channels.
Liquid Features
Advanced trading tools: Through the platform's trading interface, Liquid Pro, traders have access to spot and margin trading with up to 25x leverage. This also includes Liquid Infinity, which allows traders to access contract-for-difference (CFD) trading with up to 100x leverage. 
Comprehensive mobile application: Where most cryptocurrency exchanges offer a mobile app consisting of a simplified version of the desktop platform, The Liquid Pro mobile app provides an identical experience to the website except for advanced charting tools.
Liquid Earn: As an incentive mechanism, Liquid Earn rewards users who keep their assets on the exchange. In partnership with Celsius Network, users can earn up to 13.9 percent APY on their crypto balances. 
Liquid Referrals: As an additional benefit to users who organically contribute to the platform's growth, new users who sign up with an existing users' referral code unlock enticing rewards for both parties. Referred users receive a 10 percent discount on trading fees for their first month, while the existing user gets a 30 percent share of the referred users' trading fees for life.
Liquid Academy: Beyond features aimed at the utilization and acquisition of crypto, users have access to extensive educational content through Liquid Academy.  With resources focused on trading tips, industry new aggregation, and blockchain technology education, investors have the opportunity to refine their skills beyond trading.
Liquid Prices and Withdrawal Fees
An edge of the Liquid exchange is its provision of low and transparent trading fees. 
Although not the lowest of fees, Liquid offers complete transparency of costs directly when transacting on the platform, whereas other exchanges may manipulate price spreads to introduce hidden fees. Liquid even provides new users with under $10,000 trading volume zero percent maker fees as they learn how to utilize the platform. 
The trading fees are structured such that fees decrease as trading volume increases.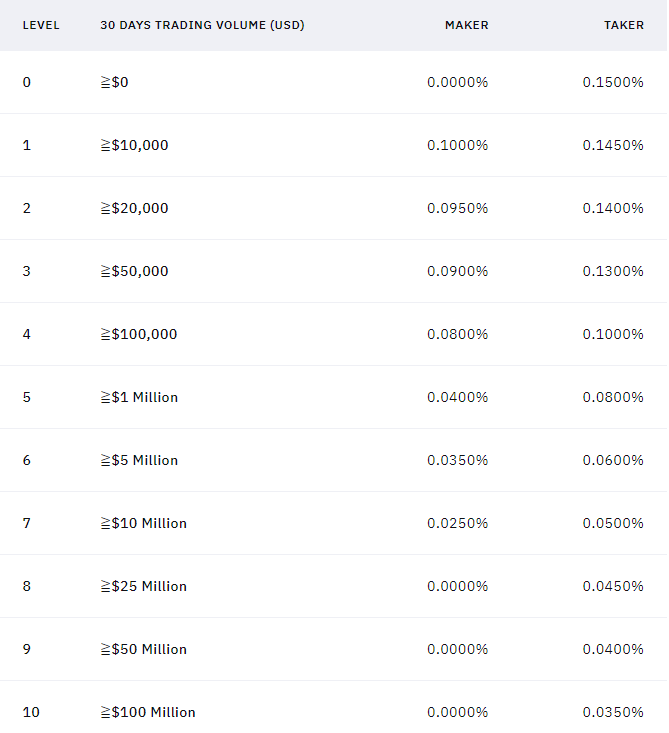 For example, a user who conducts over $50,000 USD in the last 30 days will have level 3 trading fees equating to 0.18 percent maker (seller) fees and 0.26 percent taker (buyer) fees.
For fees paid via the native QASH token, users will receive a 50 percent discount. In this case, users with level 3 trading fees will pay 0.09 percent maker fees and 0.13 percent taker fees. 
Crypto deposits onto the platform are fee, but fiat on-ramp options, including ACH and wire transfers, will incur a small fee. 
Although trading fees are relatively low, withdrawing both fiat and crypto from the platform can get expensive. Crypto withdrawals incur a small fee from Liquid depending on the token, whereas fiat withdrawals are charged a percentage of the total amount withdrawn, including a minimum total fee.
Company Background & History
Headquartered in Tokyo, Japan, Liquid was originally founded in 2014 as crypto-to-fiat exchange, Quoinex, under parent company, Quoine. In 2017, Quoine launched a crypto-to-crypto exchange called Qryptos. After becoming the first exchange licensed by the Japan Federal Services Agency (FSA) to launch an initial coin offering (ICO) with QASH, Quoine merged its two exchanges in 2018 into what is now known as Liquid. 
In March 2022, a popular cryptocurrency exchange, FTX, purchased Liquid to expand its reach to Japanese investors. As a result, Liquid is directing new users outside of Japan to the FTX platform and Japanese users on FTX to Liquid. 
Liquid will continue servicing its existing user base, who will now have access to additional support and platform improvements driven by new leadership.
What Cryptocurrencies are Available on Liquid?
Beyond its limited geographical availability, a major disadvantage of Liquid is its limited offering of supported tokens, with under 100 cryptocurrencies available. However, Liquid does provide an extensive list of token and fiat pairings with over 3000 trading pairs available. 
The list of tradable tokens includes:
Bitcoin (BTC)

Ethereum (ETH)

Cosmos (ATOM)

UniSwap (UNI)

Celsius (CEL)

Ripple (XRP)

Chainlink (LINK)
Security: Is Liquid Safe & Secure?
The security features provided by Liquid are industry-standard and provide high-level account safety for individual investors.
Liquid offers 2-factor authentication to increase account security. A cooling-off period is activated when primary account information, such as passwords or emails, is changed. During this cooling-off period, users cannot withdraw funds for three days, further preventing malicious activity. They also provide IP whitelisting, where users receive an email whenever a new device or IP address accesses an account. 
All user assets at Liquid are protected through cold wallet storage and multi-party computation (MPC) technology. Liquid also regularly conducts internal security tests and partners with reputable penetration testing firms for annual audits. 
Although the security of individual accounts is sound, the platform's security was questioned after a major hack in August 2021. Users were unaffected by the hack, as Liquid covered all the losses, but the exchange was forced to acquire $120 million USD in debt funding from external investors to continue operations.
Customer Support: Contacts & How to Get Help
All customer support requests are submitted by emailing the support team at support@liquid.com. Although there is 24/7 support, users typically experience wait times of over three hours. There is currently no live chat or direct line support capabilities. 
Liquid also provides an extensive Help Center, containing resources for using and navigating the platform and documents for users to troubleshoot their issues individually.
KYC, Taxes & IRS Reporting Details
Focused on Japan-based users, Liquid complies with Japanese regulations and is regulated and licensed by the Japanese Financial Services Agency (FSA). Liquid previously supported US-based users but was forced to offboard these users due to expanded US regulation in 2020.
The platform complies with Know Your Customer (KYC) regulations. Although users can still trade without KYC verification, it is required before withdrawing from the platform. 
Users also have the option to complete the KYC verification through a video call on their website. With all the needed documents, verification takes only five to ten minutes.  
Liquid does not generate official tax documents for users but allows them to export up to three months of transaction history for use with third-party cryptocurrency tax services. It is recommended that Liquid users regularly export their transactions to keep current on their tax obligations.
Who It's Best For
Liquid is a long-standing cryptocurrency exchange with roots dating back to 2014. Through years of innovation and improvement, Liquid platform has grown to provide intuitive trading tools, passive income opportunities, and quality educational content curated for a comprehensive experience for investors of all levels. 
With trading tools such as spot, margin, and CFD trading available on both the desktop and mobile app, traders have extreme usability and access to Liquid's offerings. 
Beginner traders find a welcoming experience to cryptocurrency trading through the simplicity of the interface and access to educational resources to expand their knowledge base. 
Although withdrawal fees are expensive, the low and transparent trading fees provide a cost-effective trading experience.
The limited offerings of tokens may lead investors to an exchange with more options, but users focused on the most popular cryptocurrencies will enjoy the considerable benefits of the platform. 
With a heavy focus on Japan-based users, individuals in countries such as the United States may look for more geographically-friendly exchanges, but for the right customer, Liquid can be a very attractive option.