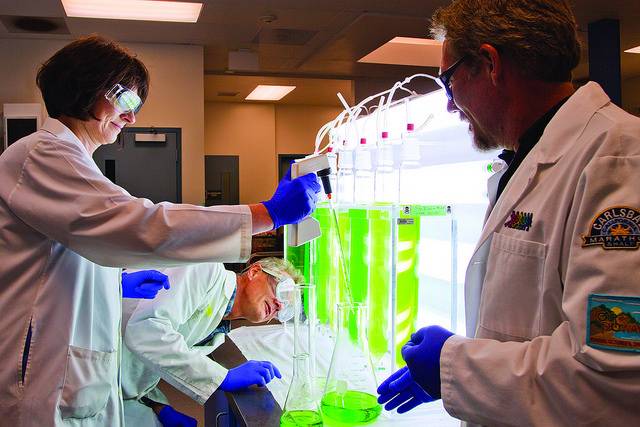 Investing in a startup is risky. It's often difficult to pick a "winner." Even after you've done all your research and due diligence on the state of the market, competition, and the business itself, you can never be too sure about your return. Now, throw in an industry you're unfamiliar with, and what do you think you'll get?
When investing in an unfamiliar industry, you may find that your investment doesn't meet your expectations. Take biotech, for example. This risky segment has been booming, but just recently, it took a dip.
It isn't uncommon for some investors to oversimplify the approval process that is unique to biotech, and it can take much longer than expected for a product to get to market because of delays. There's also the possibility of potential risk in using a product, such as malignancy in long-term exposure, and it isn't until phase four of clinical trials that this risk is discovered. Then, there's the potential that certain technologies will be obsolete by the time they're ready for market.
Does this mean you shouldn't invest in unfamiliar territories? Not at all.
More Than Capital
By choosing to invest in a startup in any industry, you're essentially committing that you'll bring more than money to the table. You're there to offer advice and connect its founders to other professionals who can help with product development, resources, and even marketing. Startup investing is a contact sport.
Get Started
Claim up to $26,000 per W2 Employee
Billions of dollars in funding available
Funds are available to U.S. Businesses NOW
This is not a loan. These tax credits do not need to be repaid
The ERC Program is currently open, but has been amended in the past. We recommend you claim yours before anything changes.
Of course, not all entrepreneurs will want your input, but your participation can improve the value of your investment — if not the return. In fact, investors who communicate with their investments at least twice a month see an "overall multiple of 3.7 [times] in four years." On the other hand, investors who participated a couple of times per year experienced "overall multiples of only 1.3 [times] in 3.6 years."
To ensure you're getting the most out of an investment in an unfamiliar industry like biotech, consider the following as you move forward:
1. Get to know the business. Want to feel more confident about your investment? Bone up on the industry. With biotech, look for articles in the field of regulatory science. This will help you understand the process of managing technology as you bring it to government agencies for approval. It'll also explain why it's not always about the superiority of the science, but instead, its approvability.
2. Connect with industry experts. Talking with experts in the industry can also help you understand the business and make you a more confident investor. When investing in biotech, consider joining a committee that focuses on technology commercialization — rather than scientific research or academic achievement. You want to get to know the practical field of developing the market, not the actual science of it.
3. Join an angel group. Investing with a group is much different than investing as an individual. Not only can you better diversify your portfolio and improve your returns in an angel group, but you can also establish a network to pool your strengths, divide the work, and learn from other investors.
4. Create a paper trail. Save every single document associated with your investment. A paper trail can help protect you if the investment turns out to be a scam, and these documents will serve as your evidence. It's also wise to never pay in cash. You want records of all funds invested, so always write a check.
5. Focus on results. Practical results are always better than theory or research. In biotech, the last line of defense comes down to whether the project is safe — and if it works, of course.
6. Know your exit strategy. Assess the methods of exiting your investment. For the most part, you'll find two scenarios: an initial public offering or mergers and acquisitions. However, many biotech companies are taking a different approach and individually selling their inventions to the highest bidders, which could improve the rate of return.
If you have faith in the company you invest in, employ a little patience, and trust that you'll see a return as long as you're willing to take on the risk. Get to know the industry, reach out to others in that industry, and make sure you've got an exit strategy. It's just smart investing.