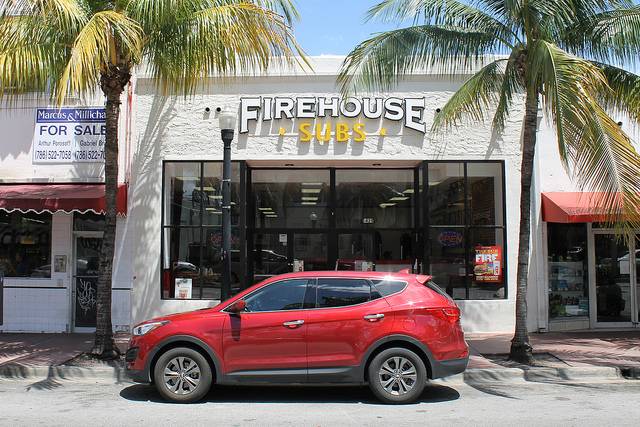 Unless you want to work hundreds of hours a week yourself, you are going to need to do some hiring, especially if you have more than one location. This could prove to be a challenge for entrepreneurs who run businesses largely by themselves, or hire with the intention of developing a particular company culture.
The reason? Not only do you have to worry about the company culture you are trying to foster, you also have to maintain the standards of the company you franchise for. This blending of cultures and objectives is critical, as is your ability to comply with the conditions of the franchise contract. So how do you hire the help you need?
Craft the Right Interview Questions
Starting the recruiting process with a phone interview is common practice nowadays. The reason is, the right phone interview questions can help you screen candidates without wasting a lot of your valuable time. What skills will they bring to the table, and what "Feel" do you get for them? Will they be a fit for your organization? Do the fit both your culture and that of the franchise?
Once you have screened them over the phone, you can determine the right questions to ask for their particular position. For instance, if you're hiring a sales representative, you should probably be asking  sales job interview questions. By asking questions that are applicable to the position at hand, you can gauge the responses of all applicants to that position in order to find the best fit for your company.
Know Your Job Descriptions
Think you know what each job in your organization takes? While you may be the master of hiring kitchen managers or other customer service positions, hiring a marketing manager is a whole different battle.  Make sure that you know what it takes to get the job done before trying to hire. Look up marketing job interview questions and make a list of what that position is responsible for in your business.
Get Started
Claim up to $26,000 per W2 Employee
Billions of dollars in funding available
Funds are available to U.S. Businesses NOW
This is not a loan. These tax credits do not need to be repaid
The ERC Program is currently open, but has been amended in the past. We recommend you claim yours before anything changes.
The parent company of your franchise may have their own descriptions you wish to build on, or you may want to create your own incorporating their standards in as well. The important thing here is that your franchise is not just governed by you, but by outside standards you must meet to be a part of the franchise family. This means employees must be compatible with these standards and agree to them as well.
Where in the startup world you might be more inclined to hire disruptors and those who are seeking to innovate, in a franchise you need quite the opposite. Rule followers and those willing to comply with defined standards often do best. Although you are an entrepreneur, you do not want your employees to share that mentality, or at least be able to control that tendency except where appropriate in a narrowly defined industry.
Understand the Cost of Attrition
If you Own a fast food franchise you may think that hiring high school students who will work for minimum wage is a good idea, and it is, except that you must still hire for longevity. This translates into a couple of different aspects of hiring.
Human Resources: These must be professionals who know how to craft job ads and recruiting efforts to attract those who are interested in long term employment, even if you have to pay a little more to hire them.
Management: Often managers do your hiring interviews or at least participate in them. They also need to understand the quality and traits you are looking for, along with being long term employees themselves.
Regular Employees: These should be more than just teens, but those who are willing to work with, mentor, and supervise them. If you have a workforce populated by notoriously transient workers who do not stay long term in any job, it will be costly.
The cost of attrition is more than just an employee quitting and having to hire a new one. Think of it this way. Your restaurant is staffed on evenings and weekends by the least engaged and experienced staff you have, yet this may very well be your busiest time. Your customer satisfaction is critical at these times.
This means this should be when your most experienced staff members should at least be supervising and assisting your most inexperienced ones. This requires a shift in mentality, but to maintain and achieve greatness as a franchise, you will need this shift
Stay in Touch
Hiring is not enough. You need to be in touch on a regular basis with management, employees, and all levels of the company. Stop by at various times to see how things are going, and be sure staff knows you are going to do so. Be a hands-on owner.
This means you too must learn certain aspects of the job, things that are new to you. You must follow franchise standards and lead by example. Only by this method will you set yourself and your stores apart.
Conclusion
No matter what kind of franchise you buy, managing and hiring for it may be different than anything you've ever done. Trust your instincts, but hire well to manage your investment wisely.
What characteristics and traits stand out to you when interviewing a prospective employee? Tell us about your hiring process. Leave a comment with your thoughts in the section below.