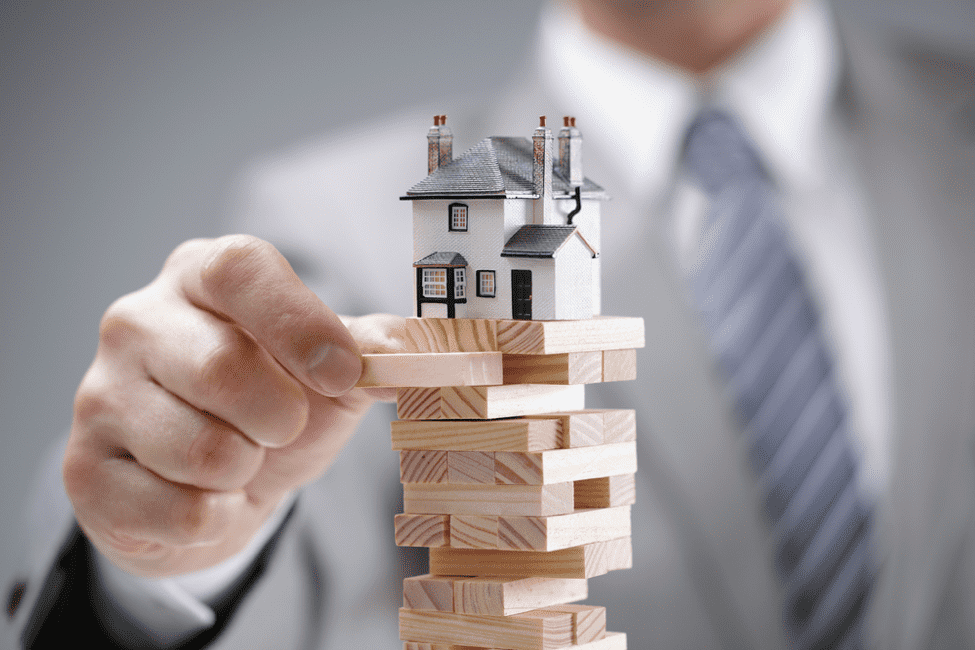 Real estate remains one of the most popular investment choices for building wealth, in part because there are so many ways to get involved. You could invest exclusively in single family rental properties, collecting rental income in excess of your monthly expenses to maximize cash flow. You could aim to buy multifamily properties, multiply your income. You could invest in commercial real estate for a greater potential upside, or you could even flip properties for short-term profit (despite the potential volatility there).
However, no matter which approach you take, you're going to face risks. There's always a chance you'll lose money on your investment, rather than making money, and an inexperienced investor could easily end up over their head.
So what steps can you take to minimize your risk in real estate?
Work With a Property Manager
First, consider working with a property manager. A property management company will help you identify the strengths and weaknesses of your current and prospective properties, and take care of important responsibilities like tenant screening, property repairs, and if it comes down to it, evictions. You'll have to pay a fee each month, usually as a percentage of the gross rent you're collecting, but it's worth it to have someone else handling these important matters.
Use Someone Else's Money
You can also take on less risk by using someone else's money to invest. It's a common practice in real estate investing to use loans to buy property; this is a straightforward way to capitalize on financial leverage, and get access to valuable properties even when you don't have enough capital to buy them outright. As long as you have a down payment of at least 5 percent ready (and a decent credit score), you should be good to move forward. However, if you partner with another interested investor, you can get started investing with even less—and distribute the risk between you.
Get Started
Claim up to $26,000 per W2 Employee
Billions of dollars in funding available
Funds are available to U.S. Businesses NOW
This is not a loan. These tax credits do not need to be repaid
The ERC Program is currently open, but has been amended in the past. We recommend you claim yours before anything changes.
Start Small
If you're not experienced in the world of property acquisition or management, it's important to start small. Your first purchase shouldn't be a distressed multifamily property in an uncertain neighborhood; it should be a smallish property in reasonable condition in a neighborhood that you understand well. Then, you can take incremental steps to build out your property portfolio and expand your investment potential. If you do this gradually, you'll be able to learn hard lessons without too much loss, and apply your experience to future properties.
Invest in Different Ways
There are many ways to invest in real estate, so try to use a mix of different strategies. For example, you might buy one property because of its raw cash flow potential, but focus on a property in a different neighborhood because of its incredible potential for long-term growth. Mix up investing in residential property, commercial property, and even vacant land.
Invest in Different Areas
Some cities are better than others when it comes to real estate investing potential, but all that could change in a few short years. Ideally, you'll invest in a city that has inexpensive housing prices but a high potential upside. However, there's no guarantee that the markets will play out the way you expect. That's why it's important for you to mitigate risk by investing in property in many different cities, or at least many different neighborhoods. The more exposure you get, the less total risk you'll face.
Consider Investing in REITs
It's also a good idea to consider investing in real estate investment trusts (REITs). REITs function similarly to exchange traded funds (ETFs), allowing you to invest in property indirectly with the help of a real estate investing company. They can function well as a standalone strategy, but they're even better suited to helping you flesh out a portfolio and mitigate risk.
Don't Take on Too Much Debt
Financial leverage is a powerful tool for growing wealth, as we briefly mentioned earlier. However, it's also important that you don't take on too much debt. If you end up with significant debt and the value of your property portfolio unexpectedly falls, or if you need to liquidate assets prematurely, it could financially ruin you.
Flesh Out Your Portfolio
Finally, make sure you're diversifying your investment portfolio in asset classes other than real estate. Adding a healthy mix of stocks, bonds, and other assets can help protect you against losses in any single area.
Real estate investing can be lucrative, and with these strategies, you can minimize your risks at the same time. There's no such thing as a perfect investment strategy, and there's certainly no investment strategy that's risk-free. However, with a careful and balanced approach, you should be able to make money consistently with minimal potential downside.