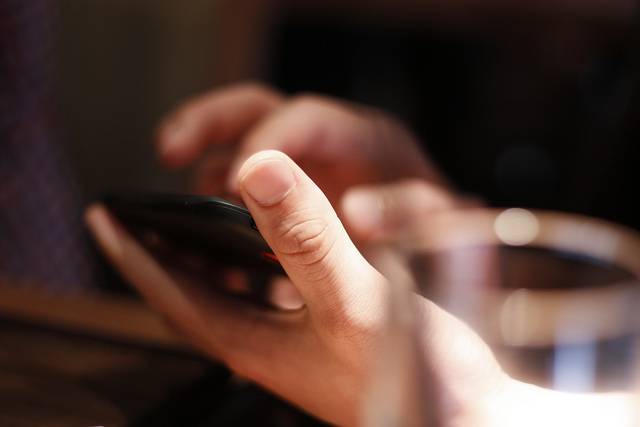 If you've started this year with big goals about growing your business, there are numerous things you can do to achieve them, from concentrating on sales processes and customer service, through to developing a new product, building your team, buying additional equipment and so on.
However, if you want to convert more customers and boost referrals and repeat business in the upcoming months, you should be considering the use of mobile technology, too. Read on for ways affordable mobile apps and other software can help you revolutionize your business in 2018.
Increase Conversions Through Mobile Payments
One of the first things you need to do is enable customers to complete transactions using mobile payments on their smartphones. While some business owners have been reluctant to implement this payment type because they erroneously think it's not worth the hassle, isn't secure, or is too expensive, the reality is that your small business should accept mobile payments if you want to increase conversions and customer satisfaction.
Consider this: it's more affordable than ever to accept mobile payments; these transactions are often more secure than traditional credit card payments because more security protocols are in place; and increasing numbers of consumers want to ditch their traditional wallets and use digital ones to pay for goods and services when they're out and about.
In fact, many people will shop with a business because it offers mobile payments, or take their business elsewhere if they can't use the payment type they prefer. If you want to give yourself a broader range of clients to sell to then, don't be afraid to add this option to your payment selection.
Get Started
Claim up to $26,000 per W2 Employee
Billions of dollars in funding available
Funds are available to U.S. Businesses NOW
This is not a loan. These tax credits do not need to be repaid
The ERC Program is currently open, but has been amended in the past. We recommend you claim yours before anything changes.
Keep in mind that, once you accept mobile payments, you can sell your wares in many non-traditional outlets, too. For example, you can sell at pop-up shops, conferences, tradeshows, markets, food trucks, in-home consultations, and other locations and events. This will help you expand your business to new areas, and it can ensure customers pay on time because they complete transactions on the spot, rather than waiting for an invoice to be sent to them once a consultant or contractor has returned to the office.
Mobile payments are also really handy for retail stores, restaurants, bars, and other businesses during peak periods. Normally, you only have a limited number of cash registers for customers to line up and pay at. However, once you add mobile to the mix, you don't have to keep people waiting, because you can process many of the transactions through a smartphone app. This keeps customers happy, and allows you to turnover more transactions per hour.
Better Market to Customers via the Use of Mobile Data
One of the most important elements of business success is marketing effectively to your target demographic. Happily, using mobile tech can help in this area. By taking advantage of the information and applications available to you via mobile technology, you can market to current and potential customers with ease.
One example is loyalty programs. While these can produce great results when it comes to getting repeat business, many ventures don't gain as much from the programs as they could because customers so easily lose the key-ring tags, shopper dockets, punch cards, or other devices created for the system. In turn, shoppers can't (or don't remember to) accumulate all the points, discounts, or other rewards they could. This makes them less motivated to spend money with the same business.
With the advent of mobile payment systems and relevant marketing applications though, entrepreneurs can make it simple for clients to extract all the value possible from a loyalty program. The details of people's purchases and program numbers and status can be stored and tracked directly by smartphone apps, so customers don't have to carry loyalty cards with them. Plus, organizations can easily analyze what people buy and then personalize loyalty rewards and special offers to suit them. This encourages customers to return more often.
Improve Fulfilment and Customer Service Using Mobile Apps
For many shoppers, a big pain point is either not being able to find the types of products they want on the shelves (particularly in large stores where the range is overwhelming) or finding out that items are out of stock. However, you can reduce this issue and improve customer service by using mobile apps in your business.
Product locator tech, for instance, is becoming increasingly popular. It allows customers to search quickly for products in stores, or to research stock availability and other important details. These apps can also give browsers suggestions on other items which might suit them, based on the products they have been examining.
Mobile apps aid businesses in tracking inventory levels and keeping an eye on shopping trends, too. Using the data sourced from apps, entrepreneurs can see which products are the bestsellers during a particular day, week or other period; and they can reorder or relocate stock to better suit the needs of customers. All of these functions will therefore help your organization rise to the top.