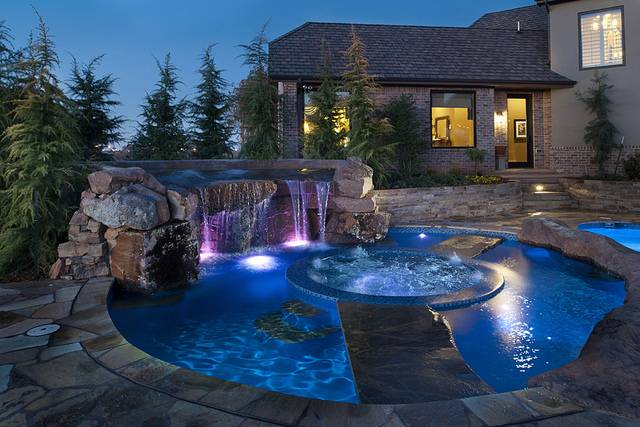 There once was a time where potential home buyers all over the world were into this trend of flipping houses. They would buy these homes in "renovation ruins" and completely transform them into beautiful, livable homes. You could say that HGTV started this craze… But as time went on, potential home buyers started to lose interest in the work involved in "doing it yourself." Instead, home buyers' needs and wants have shifted from "fixer-uppers" to move-in ready homes.
So what made potential home buyers have a change of heart in the DIY craze? Well, for a lot of people, they simply didn't want to have to deal with all the work it required. For others, the fact of not knowing what you're getting until you start renovating is what turned lots of people off.
If you watched any of the home renovations shows, you know just how big of a money pit a home can be with certain repairs. Sometimes investing in certain home repairs and renovations can add up to the cost of buying a brand new home that doesn't require any repairs or renovations at all.
It really just boils down to what the home buyer is looking for in a home…
For potential home buyers that want to customize their home, they're more likely to purchase a "fixer-upper" home so they can renovate and design it to their liking. For home buyers that aren't particular on customizations, they're perfectly happy with homes that are move-in ready, BUT, with these move-in ready homes, they are looking for specific features…
They may not care more or less if the home has built-in bookshelves but they are very particular in certain qualities and features they want their home to have before they make the decision to buy.
Get Started
Claim up to $26,000 per W2 Employee
Billions of dollars in funding available
Funds are available to U.S. Businesses NOW
This is not a loan. These tax credits do not need to be repaid
The ERC Program is currently open, but has been amended in the past. We recommend you claim yours before anything changes.
As a home seller, the repairs and renovations you make to get your home sold is a major financial investment that is supposed to increase the value of your home, bringing you a big return on investment once your house is sold. Take a look at some of the best home qualities and features to invest in that are appealing to potential home buyers looking for move-in ready homes.
Home Features to Invest in That Potential Home Buyers Look For in Move-In Ready Homes
Hardwood Floors
Long gone are the days of homes being covered in carpet… Pretty soon, there won't be a need for vacuum cleaners anymore because people are ripping them out of their homes! So, if your home has carpet, one of the best investments you can make is to rip out the carpet and invest in hardwood floors. If your home already has hardwood floors, you want to at least look for reputable wood floor refinishing companies to make them look like new.
The reason hardwood floors are so popular is because they're just easier to maintain and give any room a more refined and sleek look. Carpet is a breeding ground for stains and odors, and has to be replaced every few years, depending on how well you take care of it.
Laundry Room
For lots of potential home buyers, if a home doesn't have a finished laundry room, they don't want it. Especially if the home buyer is coming from a home or apartment where they had to go to the laundromat every time they needed to wash clothes.
According to a survey by the National Association of Home Builders, separate laundry rooms topped their list of most wanted features wanted by home buyers, and understandably so. Those involved in the survey stated that they enjoyed having a separate area specifically for laundry to keep the other areas of their home clean and free from laundry.
Outdoor Living Space
Home owners take pride in outdoor living spaces simply because it's an extension of their home's interiors. When potential home buyers see homes with big backyards, they immediately picture themselves entertaining friends and family there, which is ideally what you want, as a home seller.
Whether you choose to simply invest in lawn care services to ensure the lawn is well taken care of, or find deck installers to build a deck on to the house, you can't go wrong with either investment choice. The main thing is to make the backyard area inviting.
Garage
Potential home buyers love garages. In fact, garages are one of the top features on lots of potential home buyers' home wishlists. Unfortunately, one of the biggest mistakes home sellers make is converting their garage into an extra bedroom or into an office space.
Having somewhere to park other than on the street is a very important feature to potential home buyers, especially when they're moving from an area where parking was scarce. Apartment complexes and townhomes have very limited parking, so for them to find a home where they can have their own private parking is a must-have and taking that away from your home is a deal-breaker for most potential home buyers.