It once required a millions to take a product to overseas markets, but new tools are enabling any size business to sell their products throughout the world. Google is making it much easier to find buyers overseas, and services that manage storage of product in a local warehouse can get products to customers quickly. See the following article from Small Biz Bee for more on this.
Exports as a means of company growth has gotten a lot of attention in the news recently with Obama's National Export Initiative, one in which the President plans to double exports over the next five years to support two million jobs in America.
In the following Q&A, Damon Schechter, founder and CEO of Shipwire e-commerce product fulfillment service, addresses the "why" and "how" small businesses can begin selling their products around the world.

Q: I understand that your company has seen a surge in exports by small businesses. Can you please tell us a little more about that including ways in which smaller business can grow their businesses by "going global"?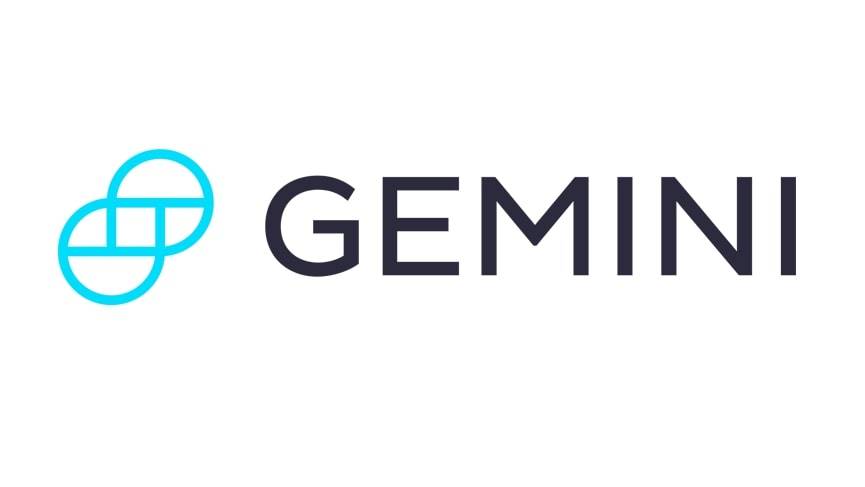 Get Started
Try Gemini Today! 123
The Gemini Exchange makes it simple to research crypto market, buy bitcoin and other cryptos plus earn Up to 8.05% APY!
According to our research, sales to foreign buyers – as a percentage of overall sales – by small to medium sized e-commerce merchants has grown from virtually 0 in 2007, to 9% in 2008, to 20% in 2009. And, we're seeing even greater number of small businesses export in 2010. Though shipments have been spread to destinations around the world, the primary ones are to major markets in Canada and the U.K. We're also beginning to see a lot of demand for American exports in Asia Pac, and Australia, specifically.

Q: We always hear about globalization; but, isn't that just impacting big companies?
Not anymore! For years, big companies have seen large markets overseas and had the supply chain and sales experience to enter these growth markets.  However, small businesses now are seeing global opportunities that they were either a) unaware of or b) were simply unprepared to take advantage of.  Today, if a company has a fast selling product that they think they can sell in another country, the only thing that stops them from entering that market is the degree of their desire.  These newly global businesses can tap into known marketplaces or a trusted distributor, get their local advertising on demand from Google and store and ship product in the local market with a third party logistics company.

Q: What does "globalization" really mean when it comes to e-commerce?
When it comes to selling over the internet there is a "push and a pull" effect.  The pull effect is customer demand.  So, if you have a globally attractive product, overseas buyers may pull you into an overseas market with demand.  This is especially true with the viral "border-less" nature of some marketing campaigns.  The push effect is when a business looks at an overseas market and sees future profits.  Today there is nothing to stop them from entering into that market and competing.  Because of the "borderless" nature of online selling, smaller e-commerce companies are going to be the vanguard for SMB globalization.

Q: Why is Globalization now starting to accelerate for smaller businesses?
It seems that the tools are now in place to allow businesses of all sizes to have a global supply chain.  It's no longer true that you need a multi-million dollar product line or budget to benefit from overseas sourcing and selling.  There are a suite of on-demand tools for managing everything from advertising to shipping.

Q: What is the biggest obstacle facing the overseas seller?
Successful overseas sellers are the ones who can find buyers at the least cost and get the product into those buyers' hands in the shortest amount of time and with the least hassles.   There are only a few ways to get the product into the buyers' hands.  International shipping by some method has always been the default; however, the distance makes it expensive and it can take days or weeks to get the product to the buyer which isn't good for repeat business.  If the buyer needs to return the product for whatever reason, international shipping back is a poor option for buyer and seller.  Small businesses need to take a page from the playbook of the largest sellers and store product in the local market in a local warehouse.  Shipping from a local warehouse means that there is no international shipping cost, the product gets to the buyer in a reasonable amount of time and the product can be returned to a local warehouse.  Ideally, a small seller will have instant access to a global warehouse network service so it can cut its shipping costs and delivery time-lines.  Such services are modeled on the success based, pay only for what you use offerings pioneered to SMBs by Google and PayPal.

Q: What are the things small businesses need to consider before moving products overseas for sale?
Assuming there is some market demand for the product and/or the business has a marketing plan, typically it's best to focus on one's top selling products.  For most businesses, 20% of the product catalog will generate 80% of the sales.  Focusing on just the best sellers will help limit the problem set. Businesses should also think about the customs and duties implications of bulk shipping into a local market.  Borders are a reality in the physical world even when online software and the Internet has made borders less of a concern for closing business online.  Sellers that do their homework can be assured that their products won't get held up in customs.

Damon Schechter is the founder and CEO or Shipwire, a provider of outsourced e-commerce product fulfillment with warehouses in the United States, Canada and Europe. Outsourcing storage and shipping hassles allows businesses to focus on global expansion and keeps costs down. Reach shipwire at www.shipwire.com.

This article has been republished from Small Biz Bee. You can also view this article at Small Biz Bee, a site sharing ideas from small business owners and entrepreneurs.