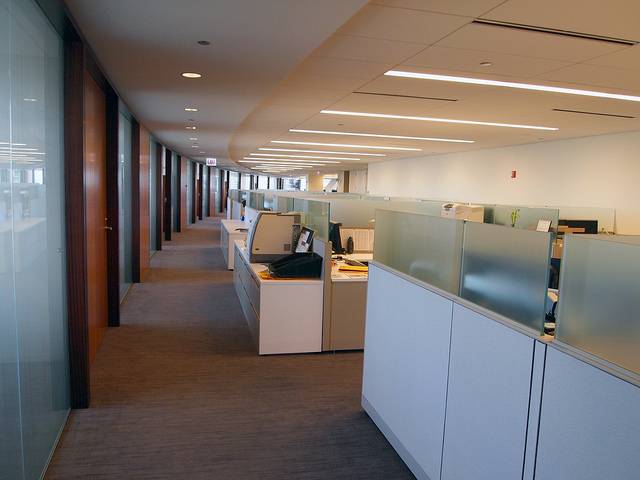 For any company, your employees are your biggest assets, and you need to ensure their happiness is maintained at all times. If you make sure the culture in your office is strong, it's likely your employees will work harder and feel a personal connection to the business. When employees care more about the business, quality and dedication are likely to improve.
But how do you make a happier office culture without compromising work? There are some straightforward ways that will surprise you with the difference they make.
Make work as fun as you can, says Medium, to do this, a lot of companies fill the office with fun activities. Some offices will have bright coloured walls, ping pong tables – some even have pools if they're particularly fancy. It's not always doable to introduce extravagant activities in your office, but it'll definitely help you make a difference. If you can't get anything fancy, perhaps consider providing free snacks or a dress down day, it'll definitely contribute to a happier environment.
Get Started
Claim up to $26,000 per W2 Employee
Billions of dollars in funding available
Funds are available to U.S. Businesses NOW
This is not a loan. These tax credits do not need to be repaid
The ERC Program is currently open, but has been amended in the past. We recommend you claim yours before anything changes.
Little things can make all the difference, even if it's just getting everyone in the office personalized mugs. Mugs can say a lot about someone's personality and people enjoy having some creative freedom. Perhaps have a theme for your mugs or ask people to submit a photo they want to feature on theirs. It also ensures no one loses their mug or uses someone else's!
Performance reviews are also a good way of boosting the atmosphere. Make sure you fill the reviews with positive feedback as well as improvements. Staff morale and positivity is improved if they're noticed by their managers, and growth is an important aspect of improvement. If you find the performance reviews are going in a positive direction, consider doing an employee of the month. You could give the employee a small hamper to show how much you appreciate their hard work, and many people will strive to land this new and prestigious award.
A lot of things contribute to office culture, but one of the biggest aspects is who you have in the office. Snacknation, for example, considers the type of people hired into the company a top priority in order to ensure a happy workplace. It's vital to create a vision for the workplace and try to fit potential employees into that. Not only will it improve productivity and motivation, but it's likely to result in more team activities and friendships, which is only going to make for a happier office.
Dish out jobs to make work more fun. Some people will want to be on a social committee and plan nights out, fun days and even decorate the office for events. Getting people together to make the atmosphere even better not only benefits those who are taking part, but others in the office. It shows their fellow work friends care about how people in the office feel, which is sure to be beneficial for the overall vibe.
Finally, consider doing something exciting every Friday. It gives employees something to look forward to, as well as being the perfect round off to each week. Whether it's an early finish or a trip to the pub, you'll find your employees appreciate it regardless.