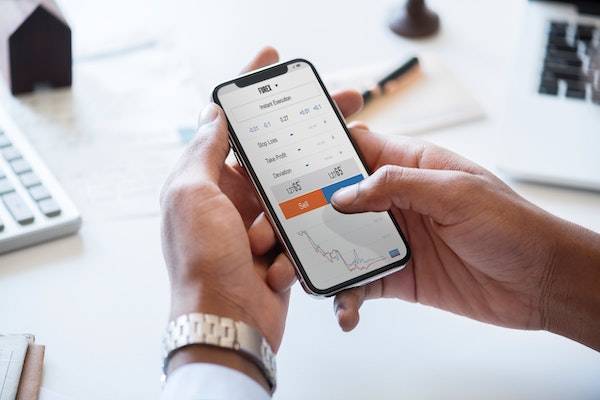 Opening a brokerage account is a pretty straightforward process in its own right. However, quite a few decisions and considerations need to be made in order to start investing or trading successfully. In addition, there are a number of important details one must understand in order to make the right decisions.
While there are things you are likely to only fully grasp once you actually open an account and start trading or investing, it is worthwhile to study as much as you can about the process to avoid any pitfalls or inaccuracies.
Therefore, let's look at what you can expect to encounter when opening a brokerage account.
Decisions you will need to make
When opening a brokerage account, you are going to need to make a handful of important decisions that will shape your experience and your ultimate result from trading or investing. Let's take a look at the key ones:
Your Risk Tolerance: One of the most important things you will need to consider is your risk tolerance. That is, how much risk are you willing to take, and how much are you okay with losing. This will dictate further important decisions, such as your account type.
Since trading and investing both involve risk, it is always advised to only invest the money you can afford to lose.
Get Started
Claim up to $26,000 per W2 Employee
Billions of dollars in funding available
Funds are available to U.S. Businesses NOW
This is not a loan. These tax credits do not need to be repaid
The ERC Program is currently open, but has been amended in the past. We recommend you claim yours before anything changes.
Your Investment Goals: It is important to understand and set your investment goals before opening an account. They are bound to be closely related to your risk tolerance since the more you expect to make, the more risk you might need to take. Having realistic expectations of what you can make can save you from taking too much risk and losing your capital.
Account Type: The account type(s) you choose may determine things such as your fee/pricing structure, whether you will be allowed to borrow money from the broker to make certain transactions, etc. Typically, you will be asked to choose between a margin account or a cash account. Cash accounts, contrary to margin accounts, do not let you trade with borrowed money. Margin accounts can magnify the profits or losses you will be incurring from your trading or investment activities.
Some brokers will also ask you to choose a specific type of account which will determine the pricing structure. Oftentimes, although not always, it will dictate whether you will be charged by commission or by spreads.
Delegating Investment Decisions: This usually is an important consideration when choosing a full-service broker. Since they offer investment advice, you will be asked whether you would like to delegate investment decisions to a selected professional. Use this with caution, and only if you are prepared to trust the person with your money.
Free Cash Management: Some brokers offer cash management systems, whereby the cash you do not invest can provide you additional income. Typically, a few options are available based on your risk tolerance, providing you with an interest rate on your leftover cash. Be sure to read the details of the programs you are choosing, as they may alter your bottom line.
Account Currency: This will be the base currency of your account. The larger your capital, the more important this decision will be, as fluctuations in your base currency will also impact your overall profits.
Information you are likely to be asked to provide
Different brokers might ask you to provide slightly different things, however, overall, the account opening procedure is rather standardized for many of the established brokers. Here's a list of some of the pieces of information you are likely to be asked to provide when opening a brokerage account:
Name, Surname
Date of birth
Full address
Driver's license, ID or passport
Social Security Number
Telephone and email address
Employment status and occupation
Your risk tolerance and investment objectives
Your net worth and annual income
Other information, depending on your country of residence
It is important to know what tips others have shared about the broker you are considering opening an account with, just as it is important to know that the information you provided does not end up in the hands of scammers and unethical brokers. Hence, it is usually a good practice to inquire about your broker of interest by reading objective reviews on platforms such as Investimonials. Take your time to do some research about your broker integrity and service from real people and unbiased opinions.
Understanding your fees
Different brokers will have different pricing structures. Commonly, brokers will charge you by way of commission and spreads. Other fees, such as an overnight fee, are almost always in place, therefore it is advisable to see the broker's pricing page to see the full picture. In some cases, you will need to dig deeper and download the actual file that documents all the pricing nuances, however, it is best to stay away from brokers that try to hide certain fees from you.
Closing remarks
While crucial, opening a brokerage account is only the start of your journey in the world of investing and trading. It is wise to always continue to monitor the various key changes of your broker's policy that affect you. If some of the changes are disadvantageous, there are plenty of other brokers to choose from that you will be able to pick with a more skilled eye.