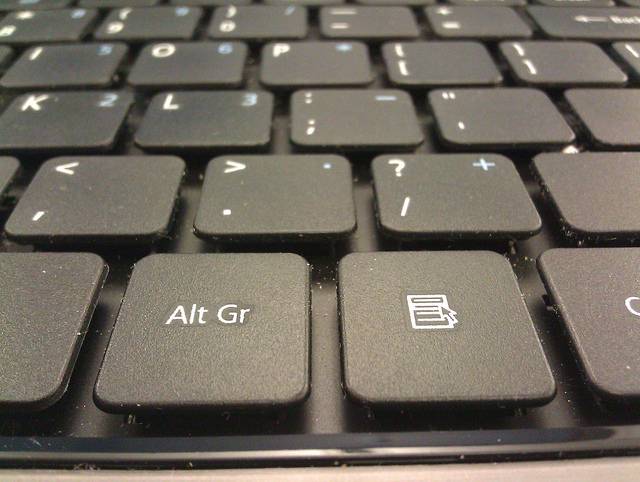 The internet is a technology that has penetrated every facet of our modern lives in 2018. We all spend, on average, 25% of our waking hours online. For the retail industry and ecommerce sector, it has equated to big revenues and profits. The internet also has empowered a huge segment of an entrepreneur whose business models exists completely online. It is a fact that these new breeds of entrepreneur have climbed the internet coattails and, in a lot of cases, have made small fortunes servicing the internet expansion that has dominated the worldwide marketplace over the past years. Data on retail sales by Shopping.fm suggest that the ecommerce industry has boomed and enjoyed far better growth than conventional markets or offline stores. That being said, the internet has its limitations and though most people in the western world do use ecommerce, the statistics would suggest that the market as a whole is not the be-all and end-all of modern commerce. Here is why opening or investing in a brick and mortar offline storefront or sales point still has relevance in the marketplace in 2018.
E-commerce Limitations
E-commerce has made it possible for anyone to buy anything from anywhere and likewise for any business to sell to a global customer base. However, ecommerce, though in some cases convenient, has many limitations. The top two reasons that people prefer to shop online are mostly price or convenience related. The top reason given by about 58% of shoppers online is that they can shop 24/7 and the second and third reasons are the ability to compare prices and better sales. Though these are true, these conveniences are often negligible to the overall fact that a shopper's main reason for not shopping online are the tactile-based, delivery-related and necessary trust required in the seller's credibility through online retailers. The main reasons given are seeing and touching the item, trying the item and concerns that the product looks different in real life. Additionally, the fact that delivery time is too long or the purchase is too valuable to buy online are other top-ranking limitations that have kept most people from taking the bulk of their commerce online.
What Really Happens When People Shop Online
Get Started
Claim up to $26,000 per W2 Employee
Billions of dollars in funding available
Funds are available to U.S. Businesses NOW
This is not a loan. These tax credits do not need to be repaid
The ERC Program is currently open, but has been amended in the past. We recommend you claim yours before anything changes.
This is actually very surprising considering the fact that most of us turn to the internet to research the majority of our purchases. The statistics on this are immense, with 4 out of every 5 smartphone users turning to their devices to research a potential purchase. Considering the fact that the offline retail market is still more than 10 times bigger than the online market, the question remains: how is so much traffic simply not converting? Well, the answer is it is converting, just not in the way you'd assume. Though we all turn to our phones to research, price compare and read reviews, the vast majority of our final purchases are done offline in person. This suggests that not only does online sales funnel drive sales, but also drives the majority of those sales to conventional brick and mortar channels. Another contributing reason to these discrepancies in traffic to conversion are attributed to the psychology of the modern shopper. The average shopper, in 2018, is so used to instant gratification that most small savings by buying online are thwarted by our need to own it now and our inability to wait for a product to arrive when purchased online. So, in short, though online retailers do receive the majority of primary enquiries, those looking to finalize a purchase still prefer to buy in person.
A Closer Look at the Market Data
Though many people will look at the market data and point out that online is growing nearly 3 times faster than the offline retail market, the truth is, a closer look tells a different tale. The online retail market from 2016-2017 grew nearly 15%, from $400 billion USD to $459 billion USD. In comparison, the offline sector grew only 4.5% during the same period. Though this would suggest that online will one day outpace offline, the truth is, the offline market is too big to be caught anytime soon and in fact actually grew to make up more of the overall market. In 2016, online made up $400 billion compared to offline, making up $3.375 trillion of the total market. This meant that in 2016, online made up 11.85% of the total retail market. In 2017 though the online retail revenue swelled to $459 billion, the offline market grew to $4.877 trillion, in effect, shrinking the overall market share of online sales to 9.4% of the entire retail market. This means that though the online market is growing in comparison to itself, it is actually shrinking in terms of overall market value.
Benefits to Opening Offline Sales Points for Online Businesses
Considering all these factors, an offline presence can have immense positive implications on overall revenue. Additionally, many brands are now opening multi-channel sales strategies where a customer finds a product online and are then directed to the nearest in-person retailer to finalize the purchase and pick up their goods. This model is actually hugely effective and can see conversion skyrocket. Additionally, in the event that a competitor has this option and your brand doesn't, data suggests that a consumer will likely purchase from that competitor even if your product is cheaper. Considering this, in the event that a small business is worried about the additional costs associated with having a brick and mortar establishment, those costs and overheads are usually offset by the additional sale and revenue driven by people wanting to touch, feel and check the quality of the product prior to purchase. From the customer's point of view, purchasing in person has the benefit of no shipping cost, no shipping time and a much easier return or warranty redemption process that builds brand credibility and trust. This type of dual offline/online strategy takes the concerns that most customers have with shopping online out of the equation and is far better in converting.
Considering that offline is still the place that 90% or more of sales are made and revenue is generated. The value of opening an offline sales point should not be undervalued. In this highly competitive and saturated online marketplace, an offline sales point acts as the bridge between the conventional sales funnel and the new internet-driven sales funnel. In truth, though a company may make the majority of their sales currently online, the potential of opening a brick and mortar location in 2018 is a great way to increase revenue and still makes sense for many industries, even in 2018, and even after the internet revolution.