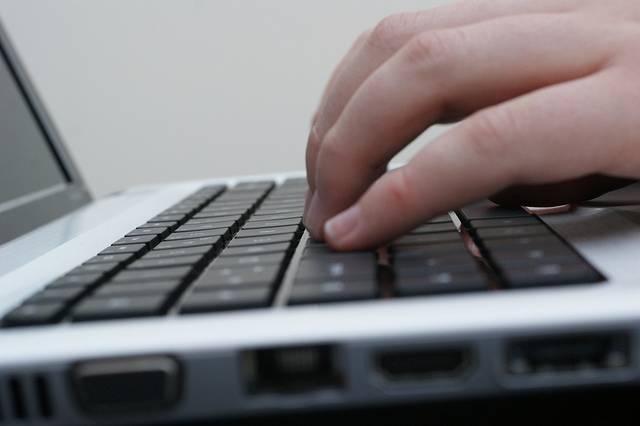 The COVID -19 pandemic has impacted nearly every individual and business alike in one way or another. Among the hardest-hit industries is the outsourcing sector, which bears such an ironic twist considering the services are needed now more than ever.
According to a recent report by Global managed services, 45 percent of businesses will have to outsource more than they will insource over the coming 18 months. The conclusion was reached after surveying 1,250 executives from 29 countries, including some major outsourcing hubs such as India.
But having to outsource during these difficult times opens up a relatively long list of previously unimagined challenges. Here are the difficulties you should anticipate, and the top tips for helping you outsource and stay in business without too much friction.
The Challenge
There is no doubt that outsourcing companies were not ready for such a global pandemic. And who can blame them? No one saw it coming! There is simply not enough infrastructure in place to enable employees to work remotely, manage their performance, and provide client satisfaction.
What's more, much of the workforce was neither trained nor set up for this work from home (WFH) norm. They now have to deal with unforeseen operational as well as tactical challenges.
But that's not all, even the WFH setting is generally not a favorite of outsourcing companies, with most workers not getting computers they can take home. Also, even if they did, the company would still have to expand its VPN. The fact that more than a few employees' homes in some parts of the world do not get quality network coverage doesn't help the case.
The customers are already feeling the brunt of these surprises, including termination of contracts and delayed schedules. One can only imagine what businesses seeking outsourced services now will have to go through. Even those who can deliver still have to overcome various hurdles such as projects that had been put on hold, while others can't get enough new projects.
Some are now going back to in-housing their previously outsourced tasks. And you can bet most might never go back to outsourcing again, even after the crisis is averted.
Get Started
Claim up to $26,000 per W2 Employee
Billions of dollars in funding available
Funds are available to U.S. Businesses NOW
This is not a loan. These tax credits do not need to be repaid
The ERC Program is currently open, but has been amended in the past. We recommend you claim yours before anything changes.
However, if you are looking for a trusted global technology partner, do not be dismayed, for there are ways to optimize and streamline processes, ensuring that you don't have to compromise much and still stay in business. Let's take a closer look:
Tips for Outsourcing During COVID-19
1.
Know the Commitments
This is especially true for financial obligations. You want to arm yourself to the teeth with all the details involving how much you will have to part with for various outsourced partners. That way, you'll be able to identify the best vendors as well as areas for cutting on costs.
2.
Understand the Services Being Offered
Investigate exactly what's in the package before signing for it. Knowing what's in it for you will enable you to quantify the value of services offered by various providers, and determine whether there is a better way or that is it.
3.
Collaboration is Paramount
Both parties have to work in harmony for them to make actionable decisions fast and effectively. Despite the difficult times, while you must both not lose track of the obligations depicted in the contract, you need also need to understand that compromises might have to be made.
For one, most customers, as well as service providers, could find themselves taking to their force majeure laws. On the other hand, however, mutually agreeable options, should they exist, could prove more helpful for both entities.
The bottom line: expect that not all services will be met as effectively (at least not all the time). You should focus on your operational and business priorities, and work with your vendor to capitalize on the most critical aspects of your organization. It might do more harm than good trying to hold on to every one of the agreements on your contract.
4.
Review and Audit the Contract
If you already had one in place, consider reviewing and auditing your contract. Be sure to put major emphasis on the issues that might result in friction down the line, without having to compromise much on both ends.
5.
Document
Be sure to document all the steps under consideration, as well as whether they were dismissed or went through and the reasons behind each cause of action.
For instance, you might have considered changes or waivers, such as expanding the vendor's liabilities because of the ongoing increase in security risks. In such a situation, ensure that both yourself and your provider have discussed and understood the changes. Also, ensure the deviations and their extent are comprehensively documented.
This will go a long way towards avoiding a force majeure event.
6.
Don't Forget Why You Outsourced
There are so many drivers for an outsourced arrangement. Talk of effort to minimize administrative burden, cutting on expenditures, seeking expertise that doesn't exist in your organization internally, and so much more.
Remember, choosing to go from outsourcing to insourcing might also mean having to deal with all the logistical as well as administrative burdens that are part of the package. Also, you will lose some privileges, such as expertise. Therefore, have all your facts right before choosing to end contracts, just as you would when getting into one.
7.
Embrace the Work-from-Home Arrangement
Sure, there are outsourcing companies where employees are not even allowed to enter the office with a pen or pencil because of the sensitive nature of the information they handle or the contractual obligations. If you can compromise, however, seriously consider it. Working from home not only helps in the fight against the Covid-19 pandemic but also ensures that your outsourcing provider will always have people working (assuming they have the infrastructure and an efficient system in place).
On the contrary, a team that always has employees in the offices risks shutting down impromptu in case of even a single outbreak in the company building.
Final Word
Outsourcing work has never been more challenging and risky, but it helps to know that you still have several ways around it. You only have to be extremely keen, willing to make changes to existing arrangements and develop a thorough understanding of what you are getting into when searching for a new provider.