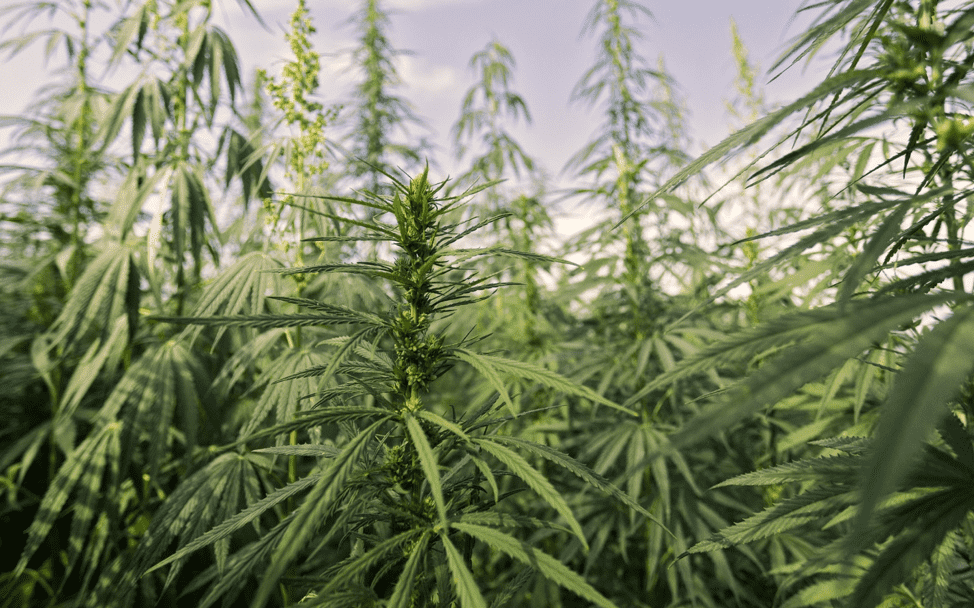 It's challenging enough trying to run a business in a burgeoning industry, but it's even more challenging when that industry operates on the fringes of what's legal. The cannabis market is one of the fastest-growing industries in America today, with lots of new cannabis-infused products coming out to eager consumers. Industries such as beauty and skincare, the fitness industry, and even manufacturing, have found uses for cannabis products, and especially CBD, which is at the heart of the marijuana market.
As a matter of fact, CBD is set to overtake the marijuana market as the most popular cannabinoid, with sales in the region of $20 billion annually.
So as this new industry struggles to find its feet in an environment chocked with financial and legal troubles, we look at what it takes to start a CBD business and establish a successful brand.
What are some of the challenges of starting a CBD business today?
The law
The growth of the broader marijuana industry has been largely pushed by changes in legislation, particularly state policy regarding the use medical marijuana, and laws that involve the transportation of cannabis products across state lines.
Let's not forget that many of the people using CBD products are more interested in the health property of cannabidiol, rather than a desire to get high. Instead of using the more controversial medical marijuana, many people turned to CBD, an extract of hemp with no psychotropic element.
The fact that CBD contains no THC meant that the compound presented fewer legal troubles for anybody experimenting with cannabis products – but the laws surrounding CBD products hadn't been fully understood by consumers, or indeed some of the legislators.
Without comprehensive state and federal legislation, the CBD industry is prone to legal challenges.
Get Started
Claim up to $26,000 per W2 Employee
Billions of dollars in funding available
Funds are available to U.S. Businesses NOW
This is not a loan. These tax credits do not need to be repaid
The ERC Program is currently open, but has been amended in the past. We recommend you claim yours before anything changes.
The negative perception of CBD products and businesses
The very fact that you are operating in a marijuana market means that your business might face some forms of prejudice especially from financiers, who might be  apprehensive about offering by business loans to new players in an industry that sometimes  operates in grey areas.  For instance, banks that facilitate payment systems for online CBD businesses have in the past made it difficult to set up payment processing.
With a few options for payment, it means that some CBD businesses have wound up paying overrated transaction fees.
This social misconception of CBD and cannabis products in general has caused many challenges for new businesses, although much had changed since the 2018 Farm Bill, which supports hemp farming as part of federal-sponsored agricultural activity.
How to manage social perceptions and legal challenges of running a CBD business
The best way to handle the challenges inherent to a cannabis business is to use technology to anchor your business in a way that connects you directly with your target audience  –because remember, not everybody has a problem with CBD.
The people who use CBD products, and the community that has pushed for legalization of CBD are largely online and the best way to reach them is with targeted advertising either through paid ads or social media.
Search engines are far more effective today at offering personalized content, and that means that using modified search processes shouldbe part of your strategy to promote your business.
Here are some more expert tips for running a CBD business online:
If you haven't already hired a professional web design company,do it now. Having a good website can make your business stand out in a market that is saturated with cheap versions of CBD businesses.
Identifying Your Target Market
Once you identify your market properly, it will make things easier when developing content for marketing your products or just engaging with potential customers.
Have a search engine marketing agency create content for your website, and upload the content to your social media accounts to keep audiences engaged.
Aim to Create Positive Reviews and Testimonials
Every satisfied customer should be able to post a review to your website; but that doesn't mean ignoring negative reviews. They could also point out areas of your business that new improving.
Figure Out an Effective Funding Plan
The challenges raised by certain banks pulling out of the CBD business can raise problems when expanding to new markets. But pay attention to existing funding options and work with a bank or service like PayPal,  or basically any decent financial services willing to venture into the CBD market.
Create safe environmentally-friendly products
Consumers now are moreaware ofthe problems raised by using unsustainable farming methods, so they may be interested in learning about your own methods of farming, or where you get the raw materials for making your CBD products. Therefore, make it clear that you support healthy manufacturing practices.
In conclusion
These instructions can help you set up a CBD businessthat succeeds in a competitive market, but ultimately, what makes or breaks a business is your ability to understand your customers or audience, and the methods you use to communicate with them. Pay attention to what your audience wants, and you can never go wrong.