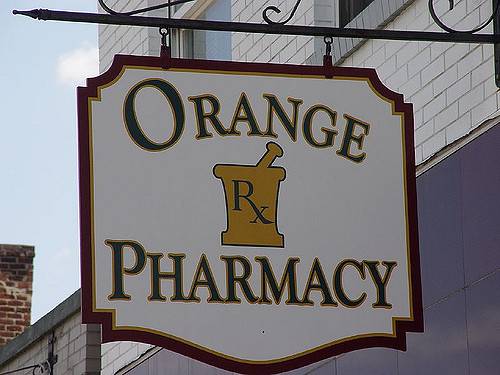 As with any business, drugstore owners are consistently looking for ways to increase their streams of revenue — and if not, they might be missing out. Whether it's adding new products or services, there are always ways to cater to a new customer base that might have otherwise passed by your drugstore without a second thought. However, there are a few things to consider first.
Before adding a new service department to your drugstore, take into account your location and surrounding demographics. It's also important to examine other businesses in the area and differ your offerings. For example, if you're located near a post office, it probably doesn't make sense to offer postal services. Ideally, your additions should also bring tangible value to the community in which your drugstore is located.
Cosmetics
If your drugstore isn't selling cosmetics, skincare and haircare products, and other toiletries, you are missing out on one of the largest sources of revenue in the U.S. In 2016 alone, the beauty and personal care market generated nearly 84 billion dollars.
With the rise in popularity of social media makeup artists and tutorials, cosmetics are now more in demand than ever before. While many of these tutorials feature specialty, higher-end makeup, the reality is that not everyone can afford to purchase these types of beauty products. That's where "drugstore makeup" comes in. Traditionally popular brands often found in drugstores and discount retailers — such as L'Oreal, Maybelline, Covergirl, and others —  tend to be more affordable than higher end makeup, and still carries weight in the marketplace to those looking for a pragmatic alternative.
Tobacco products
In spite of the many health initiatives started by government and non-profit groups over the years, tobacco products maintain their popularity. In convenience stores, cigarettes are the number one selling product, accounting for over 36 percent of sales in 2012. Cigarettes and other tobacco products can be a good addition to increase your drugstore's revenue.
Get Started
Claim up to $26,000 per W2 Employee
Billions of dollars in funding available
Funds are available to U.S. Businesses NOW
This is not a loan. These tax credits do not need to be repaid
The ERC Program is currently open, but has been amended in the past. We recommend you claim yours before anything changes.
Mini-business centers
While many Americans carry smartphones or have computers at home, there is a small percentage of the population that does not. As of 2015, nearly 15 percent of the population still did not have a computer at home. That's over 40 million Americans who don't have regular access to a computer.
Additionally, sales of printers have declined, but people still occasionally need printing services. Providing a small business center complete with computers, printers, and internet access for a fee can bring in more revenue for your drugstore.
Books and magazines
While the print media industry has seen a decline in recent years, it is by no means dead. Even though many people are turning to e-readers for their reading enjoyment, there is still a demand for books and magazines, particularly at drugstores. In fact, the number of people who read magazines has slightly increased since the year 2012. With this in mind, selling books and/or magazines at your drugstore seems like a pretty safe bet if you're looking to increase your revenue stream.
Pharmacy Drive-Thru
While in-store pharmacies are synonymous with drugstores, adding a drive-thru to your pharmacy can be a huge source of revenue. A drive-thru window would be an easy enough addition to your building, and would require very little (if any) additional labor. Additionally, the convenience factor of a drive-thru will bring in customers who may not normally frequent your drugstore.
In addition to simply providing medications, consider adding other healthcare-related services, such as health screenings and immunizations. Oftentimes, people may not make appointments with their regular healthcare provider for these services either due to long wait times or high costs, but may find it more convenient and affordable to receive these services at their local pharmacy. These services can also be a large source of income for your drugstore.
No matter which of these additional revenue streams you choose, it's helpful to do your research first. Find out if you need additional operating licenses (you will for a pharmacy), permits, or permission from your city or county. Find out if these products are expensive to buy or difficult to stock. Go with your gut and choose the right ones for you. Overextending yourself can lead to failure, so don't try to do too much, too fast. And at the end of the day, do what you feel is best for your business.