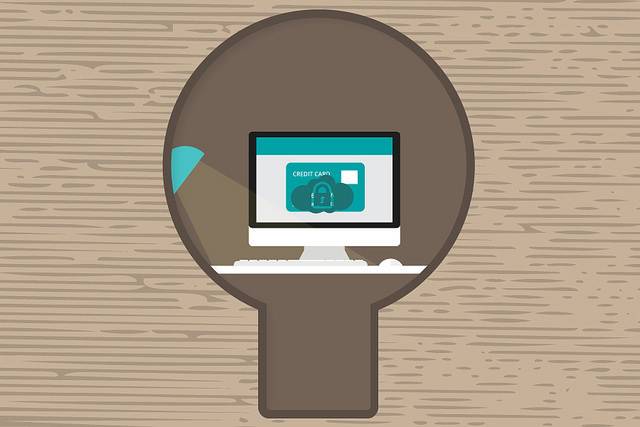 Covid-19 has brought to the fore disparities in areas like income and employment, healthcare, housing, and more that have existed for a long time. The digital world and our privacy in it aren't any exceptions either. The divide in digital privacy has been exposed like never before, with consequences that have been far-reaching while we have been forced to adjust to a new way of work-life and learning from home.
Our digital privacy should be seen as our right, not a luxury. However, many do not get access to products and technologies that would help them preserve their privacy. Let's look into the problems in the existing system causing the digital privacy divide.
Exposing the digital and physical privacy issues
Many companies compel their employees to keep their cameras running while video conferencing from their homes. Others might go even further with the tech used to monitor the employees working from home. Thus, teams need to adjust to the new norms, and they are also worried about appearing unproductive if they do not press their keyboards vigorously enough.
There are many reasons why employers believe such invasive monitoring to be necessary. It might have to do with employees that did not put enough effort into their tasks. In other cases, companies might feel it necessary to stay on top of all things, including their employees' daily routine.
The pandemic has also forced students to learn from home, and many of us may already know of the homework gap. However, remote learning has also triggered a debate on privacy. There have been concerns around schooling software that may be potentially invasive, posing a threat to students' right to privacy. Let's consider exam proctoring software, which is created to keep an eye on any cheating attempts.
Get Started
Claim up to $26,000 per W2 Employee
Billions of dollars in funding available
Funds are available to U.S. Businesses NOW
This is not a loan. These tax credits do not need to be repaid
The ERC Program is currently open, but has been amended in the past. We recommend you claim yours before anything changes.
This software is used to monitor students and their environments by using microphones and webcams. The software may collect information on the sites visited by students, what apps they have installed, and even the files they have saved on computers. While some students may use a separate device, others may be forced to use one shared by their families containing private information and material of others in the family.
Disparities in access to the internet
Dr. Jody Early, associate professor in the University of Washington Bothell's School of Nursing & Health Studies, has observed in a recent study that around one-quarter of American adults have no access to broadband internet. It has been found that the possibility of the internet being cut for ethnic groups was twice as much as that of others due to financial strain. This reveals a widening digital divide that's a result of systematic racism, class, race, and structural inequalities.
Such disparities in American society resulted in many students lacking the ability to be connected to their virtual classrooms. This issue wasn't as stark before the lockdown as students were able to visit the campus and find internet access there while some would go to local cafes. However, the pandemic closed all these sites, and internet access became a serious issue, with many students finding it a challenge to participate in the virtual class sessions.
On occasions when Early conducted optional live classes, students would do everything they could to get connected. Many students would connect through Zoom while driving, and others would do so from a parking lot for a better and faster connection to the internet. There were still others who had no access to the internet at all.
Increasing workplace surveillance
Increased surveillance at the workplace to ostensibly ensure health protection is creating issues caused by the digital privacy divide. Factory workers who are already subjected to facial recognition are now faced with measures like wearables that are even more intrusive. Employees are given no opportunity to opt-out despite the invasion of their privacy.
These systems have also been found to have varying impacts on people of different classes. For example, facial recognition algorithms have always had a bias against some races embedded in them.
How to deal with privacy invasions
Despite the existing digital privacy divide, all of us are under some form of surveillance, either by our employers, or our educational institutions or under some other entity. To protect their privacy, many have opted to get a VPN. A VPN encrypts the connection between your device and the internet and conceals your IP address. As a result, you get fewer personalized ads and reduce IP-based tracking. In addition to a VPN, you can also opt for a less invasive browser like Brave.
Overall, if you feel like your employer invades your privacy too much, find out whether such activities do not violate your rights. You can always consult specialists to find out whether everything is transparent.
Conclusion
Digital privacy should be ensured for all, irrespective of a person's background. This should be a government priority. We should realize that every individual deserves privacy, with none deserving it less than others. With increasing reliance on the internet, the need to protect online privacy is even stronger.