Paxful Review: A Comprehensive Overview 2022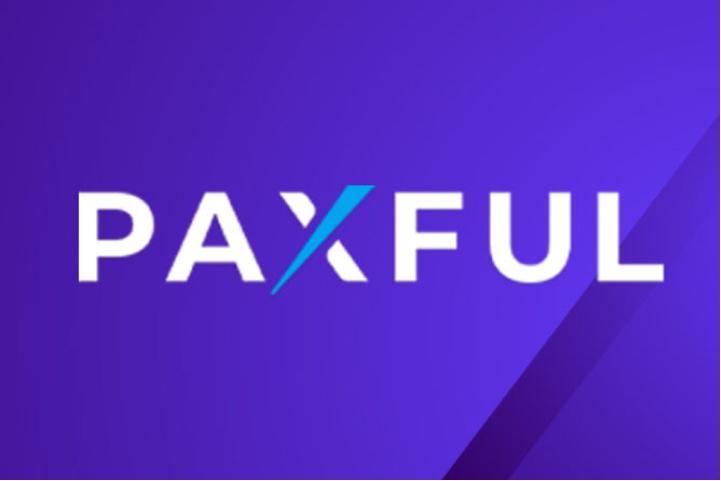 Paxful
The exchange is entirely peer-to-peer, truly encapsulating the idea of a decentralized marketplace.
Utilizes a reputation system that makes it easier to find trustworthy trade partners.
Implements industry-leading security measures to keep its customers' funds safe and secure.
Fully compliant with Know Your Customer (KYC) and Anti-Money Laundering (AML) regulations
Pros
Offers peer-to-peer crypto trading.
No fiat onboarding fees.
Available worldwide, including the U.S., China, and India.
Cons
Limited availability of tradable cryptocurrencies.
Peer-to-peer trading may lead to security risks.
Limited customer support options.
Paxful Ratings and Reviews
Paxful is a cryptocurrency marketplace launched with a mission "to empower the forgotten four billion unbanked and underbanked, so they have control of their money in a way they've never had before".[1]  
Favored for its straightforward platform that allows users to interact with each other directly, Paxful offers unique services, such as: 
Free Bitcoin Wallet

: A functional, safe, and easy-to-use digital wallet allowing users to manage funds on the go.

Paxful Pay

: An integration mechanism that e-commerce/business websites can utilize to allow buyers to pay with payment methods such as gift cards, online wallets

Trader Rewards Program

: Exclusive trading benefits for high-volume users.
Paxful is relatively new. The exchange is entirely peer-to-peer, truly encapsulating the idea of a decentralized marketplace, allowing real users to trade with real people and utilize Bitcoin as intended.  
Pros & Highlights
Offers peer-to-peer crypto trading.

Available worldwide, including the U.S., China, and India.

No fiat onboarding fees.

Various payment methods, including traditional bank, wire, and crypto transfer. 

Intuitive trading interface for traders of all levels.

Paxful offers a user-friendly website and robust mobile app that allows users to send, receive, and store crypto with their mobile cryptocurrency wallet available on the

Apple App Store

and

Google Play Store

, with an average rating of 3.3/5.0 stars, respectively.

Provides quality educational content through Paxful University. 

Utilizes a reputation system that makes it easier to find trustworthy trade partners.
Cons & Risks
Limited availability of tradable cryptocurrencies.
Peer-to-peer trading may lead to security risks.
Unintuitive trading experience.
Limited customer support options.
Not available in New York, Washington, and West Virginia
Paxful Features
Feedback and Reputation: Paxfuls' user feedback system is a way to identify a trader's reputation. Reputation is an aggregated score where users can give feedback to their trade partner after completing a trade. This score is displayed on a user's profile for potential trade partners to view.
Paxful University: Users can expand their knowledge through in-depth articles, webinars, recent news, and other tips and tricks where users can get up to speed on all things crypto, blockchain technology, and trading with webinars so that users can hear the stories from other users along with the latest news so users can stay up to date on what's happening in the cryptocurrency space.
Paxful Affiliate Program: Paxful offers users an Affiliate Program that can create an additional income stream. Affiliates can earn rewards by inviting users to the platform. These benefits include earning 50% of the escrow fees and an extra 10% of the escrow fee when new users buy Bitcoin.
Paxful Prices and Withdrawal Fees
Paxful does not charge a fee for buying cryptocurrency, but it does charge a fee for selling cryptocurrency. The fee amount varies depending on the payment method.
Listed below are the selling fees based on specific payment methods:
Bank transfers (same bank):

0.5%

Bank transfer (different bank):

1%

Credit or debit card:

1%

Digital currency:

1%

Online wallet (PayPal):

1%

Cash:

1%

Goods and services:

1%

iTunes and Google Play gift cards:

5%

All other gift cards:

3%
Paxful charges withdrawal fees that vary depending on the cryptocurrency being withdrawn. Users can send crypto to the platform without incurring a cost.
Listed below are the fees associated with withdrawing cryptocurrency:
Sending and Receiving Bitcoin

Send

Receive

External Wallet

$0 – $9.99 = 0.00008 BTC fee

$10 – $19.99 = 0.00016 BTC fee

$20+ = 0.0004 BTC fee

No fee

Sending and Receiving Ethereum (ETH)

Send

Receive

External Wallet

Dynamic Ethereum network fee + Paxful Wallet fee

Paxful Wallet fee breakdown:

$0 – $9.99 = 0.0005 ETH fee

$10 – $19.99 = 0.001 ETH fee

$20+ = 0.002 ETH fee

No fee

Sending and Receiving USDT

Send

Receive

External Wallet

Dynamic Ethereum or Tron network fee + Paxful Wallet fee

Paxful Wallet fee breakdown:

$0 – $9.99 = 1 USDT fee

$10 – $19.99 = 2 USDT fee

$20+ = 5 USDT fee

No fee

Internal Wallet

Up to $1,000 USD per month for free (between all cryptocurrencies)

After $1,000 USD is reached, a fee of 1 USD or 1% of the amount being sent, whichever is greater, is applied

No fee
A detailed breakdown of platform fees can be found on the Paxful website.
Company Background & History
Headquartered in New York, Paxful is a peer-to-peer Bitcoin marketplace. The exchange was founded by Ray Youssef and Artur Schaback with the mission to provide everyone, everywhere, with equal access to the global economy. In an age where the financial system has failed many, Paxful's goal is to create a system not just for the 1% but for the 100%.    
Since its launch in 2015, Paxful has provided traders the freedom to connect independently, embracing the decentralization of finance.
Trader Tools & Trading Experience
Paxful offers the purchase of Bitcoin from real live users in real-time on their marketplace. Users can buy BTC at the lowest possible price of their choice without the interference of banks or corporations. 
Paxful provides a simple trading experience through an intuitive interface and allows users to get paid in over 300 payment methods, such as bank transfers, credit/debit cards, online wallets, gift cards, and altcoins.
Once the account has been verified, users are allowed to fund their Paxful wallets. They can then buy Bitcoin with their preferred method of 300 payment options. Paxful lists suitable vendors where buyers can verify their seller on the platform with Paxful's reputation system. Buyers will have their funds sent directly to the Paxful Escrow account along with the seller's cryptocurrency.
What Cryptocurrencies are Available on Paxful?
Paxful currently supports three cryptocurrencies: Bitcoin, Ethereum, and Tether. 
The limited selection of cryptocurrencies on Paxful is one of the main drawbacks for users on the platform who desire to diversify their portfolios. However, users looking to invest in mainstream cryptocurrencies may consider utilizing the Paxful cryptocurrency exchange.
Security: Is Paxful Safe & Secure?
Paxful has implemented industry-leading security measures to keep its customers' funds safe and secure. Users can experience security measures such as:
Paxful BTC Wallet

: Provided by BitGo, a leader in digital asset custody and one of the most secure and high-tech services on the market  

Two-factor authentication: Users can be assured their account is safe and secure as 2FA can be enabled whenever they log in to their account or send cryptocurrency 

Google Authenticator and encrypted servers   
Paxful has not had any major security breaches in its short history. Their feedback and reputation system reflects traders' credibility providing another layer of security for their customers. 
Trade with secure escrow: Once a buyer finds an offer they like and initiates the trade, a vendor's Bitcoin is held in Paxfuls' secure escrow account until the transaction is complete. Once both the buyer and seller have verified and confirmed the transaction, the BTC will be released to the buyer's wallet. 
If a disagreement or dispute arises at any point, Paxful moderators will investigate and decide to which party the BTC will be awarded.
Customer Support: Contacts & How to Get Help
Paxful has an effective support team that can be reached through multiple channels at all times. Users can troubleshoot their issues via: 
Live Chat:

Can be accessed anytime by clicking on the purple chat box in the bottom right corner of their website. 

Email:

Paxful representatives can be reached with general queries at

help@paxful.com

.

Social Media:

Users can message general questions to Paxful representatives via various social media channels such as their

FaceBook

,

Instagram

, and

Twitter

.

Paxful ZenDesk

: A section of FAQs provided to users on how to buy and sell cryptocurrency on the platform

Paxful University:

Online help center with various instructional articles and videos to help users with account verification and other critical processes.
KYC, Taxes & IRS Reporting Details
Paxful is fully compliant with Know Your Customer (KYC) and Anti-Money Laundering (AML) regulations. 
To start using Paxful, users must complete the mandatory registration requirements via phone and email verification. Users are allowed to purchase BTC once registered. They will be unable to withdraw their cryptocurrency until KYC is verified. 
Another situation requiring a user to verify their identity is when they will need to provide ID verification for trades over $1,000 and address proof for transactions over $10,000.
Paxful does not provide official tax documents but does offer users the ability to export their complete transaction history. Users can import their transaction data to third-party services such as CoinLedger to calculate gains, losses, and income tax reports ready for filing.
Who is it Best For?
Paxful is a peer-to-peer Bitcoin marketplace that directly connects individual buyers and sellers. The user-friendly and secure platform provides an enjoyable user experience. The intuitive trading interface offers a simple trading experience for users of all levels. The platform provides impressive accessibility through its multiple deposit options and availability in various countries. Although Paxful only supports three cryptocurrencies, they are able to provide in-depth customer support to their users.  
Paxful is suitable for those interested in peer-to-peer crypto trading who desire a wide variety of payment methods to purchase cryptocurrency. The platform offers a wide array of features but also tries to charge as low as possible, making it one of the best cryptocurrency exchanges.