Paybis Review: A Comprehensive Overview 2022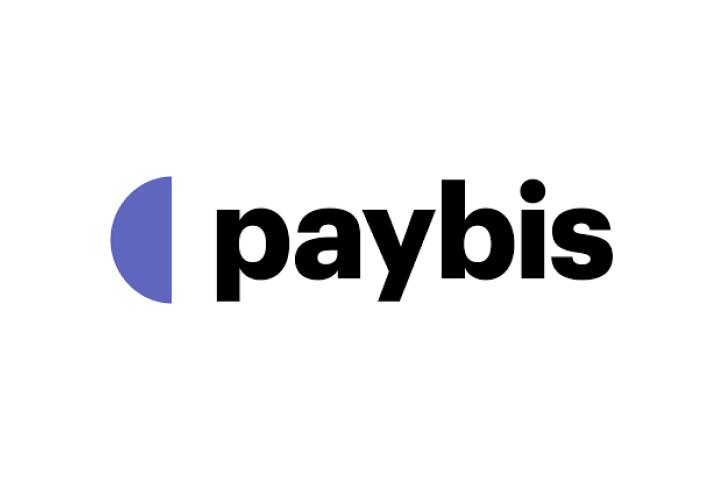 Paybis
Intuitive fiat-to-crypto trading interface suitable for investors of all levels
KYC and AML compliant with a simple registration process
Pros
Available in over 180 countries
User-friendly mobile application
Quality 24/7 customer support channels
Cons
Expensive platform fees
No crypto-to-crypto trading
Limited trading tools
Paybis Rating and Review
Paybis is a fiat-to-crypto exchange with an impressive history dating back to 2014. By providing intuitive trading features, efficient customer support, and mobile capabilities, Paybis is a platform that is friendly for beginners. 
The beginner-friendly nature of the platform may indicate a need for more powerful trading tools desired by experienced investors. Nevertheless, the integration of other impressive platform features, such as the Paybis Wallet and the Paybis Blog, provides a comprehensive experience for all.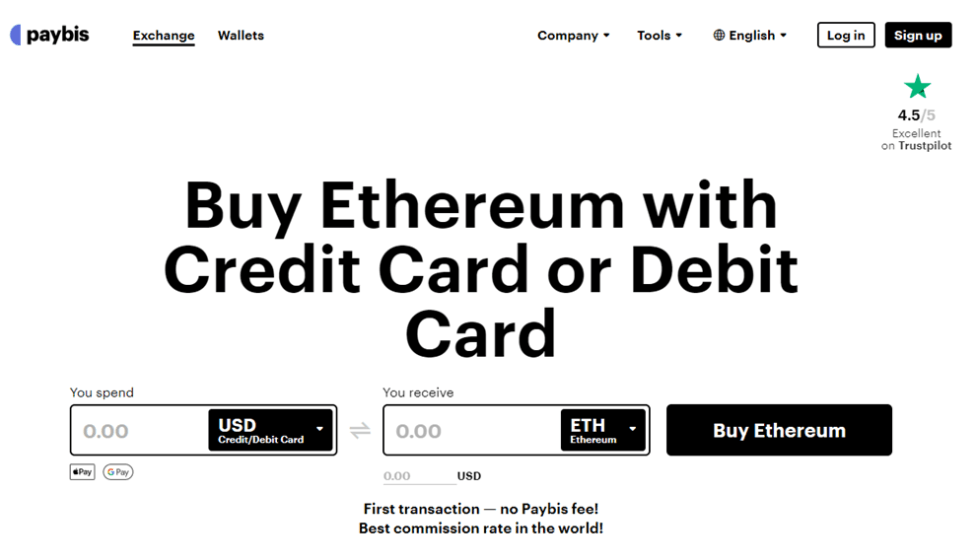 Pros and Highlights
Available in over 180 countries, including the U.S.

User-friendly mobile application, available on the

Apple App Store

and

Google Play Store

with a 3/5 user rating. 

Beginner-friendly interface complete with tutorials

KYC and AML compliant with a simple registration process

Quality 24/7 customer support channels

Available in languages such as English, Spanish and Italian

High transaction speeds and instant payouts
Cons and Risks
Low liquidity with under $1 million average daily volume
Users can only sell Bitcoin on the platform; other currencies are available for purchase only
Expensive platform fees
No crypto-to-crypto trading
Limited trading tools
Paybis Features
Paybis Wallet: Paybis offers a native wallet for users to store their funds on the platform. With industry-leading security features, the wallet is also available as an Apple, complete with the trading features available on the desktop website.
Crypto Calculator: A beginner-friendly way for traders to compare the prices of over 400 cryptocurrencies and 90 fiat currencies. This is a great tool for those located in countries whose currencies are not supported on popular crypto exchanges.
Crypto Affiliate Program:  A reward program for organic growth, the Crypto Affiliate Program incentivizes users to invite friends by offering 20 percent of all commissions earned by referrals with no upper limit.
Paybis Blog: A bi-monthly blog covering token analysis, educational resources, and market news. The Paybis blog also houses major announcements made by Paybis, such as recently added tokens and new platform features.
Paybis Prices & Withdrawal Fees
Paybis offers a transparent fee structure that is displayed clearly on every transaction. However, fees on the platform can be expensive when compared to other exchanges. 
The platform supports fiat onboarding options such as credit cards, ACH transfers, and other methods provided by third-party services like Skrill and Neteller. Each option has a different fee structure with varying levels of availability. 
The first credit card transaction is free, but all following transactions will incur a fee from Paybis and respective third-party services. The fee charged by Paybis is 2.59 percent, with additional fees of 2-6 percent charged by third-party services for facilitating the transacting. Funds are available instantly through credit transactions. 
ACH transfers provide a cheaper option, with Paybis fees of only 0.99 percent and no third-party fees. Although, funds may take 1-3 days before they are available. 
Each option also includes varying levels of fee and transaction limits.

Company Background & History
Paybis was founded in 2014 by Innokenty Isers and Konstantin Vasilenko with the goal of becoming the most trusted and responsive exchange, not just the most popular. 
Innokenty Isers is a lifetime entrepreneur with over 15 years of experience at various online businesses such as Protraffic. Konstantin Vasilenko is an experienced technology professional with over 20 years of IT experience, including founding the Latvian Blockchain Association. 
Headquartered in the United Kingdom, Paybis seeks to achieve its goals by providing a simplified and focused experience with excellent customer support and trading efficiency.
Trader Tools & Trading Experience
The Paybis platform provides a welcoming experience for beginner traders but may lack some of the more powerful products and tools. 
The trading interface consists of an intuitive convert feature in which traders convert fiat currency to the desired cryptocurrency at the market or spot price. Paybis provides a simple price chart along with token data such as market cap, 24-hour volume, and circulating supply.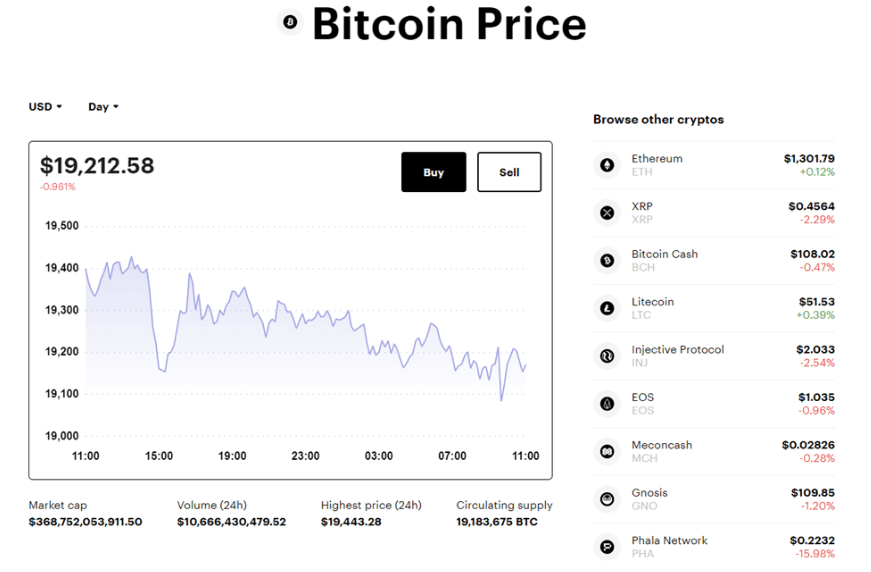 Paybis is a fiat-to-crypto exchange, meaning traders cannot trade one token for another. The platform only supports the purchasing of available tokens, and the only token that users can sell on the exchange is Bitcoin.
What Cryptocurrencies are Available on Paybis?
Paybis offers a focused set of around 30 supported tokens. In providing a limited number of cryptocurrencies, Paybis is able to offer high-quality customer support and high transaction speed. However, many popular tokens are not available to traders, such as Avalanche (AVAX), Cosmos (ATOM), and Near Protocol (NEAR). 
Some of the tokens available on Paybis include:
Bitcoin (BTC)

Ethereum (ETH)

Cardano (ADA)

Solana (SOL)

 

Polkadot (DOT)

Tether (USDT)
Security: Is Paybis Safe & Secure?
Paybis promotes security and safety by giving users full responsibility of their funds. Being a non-custodial exchange, Paybis does not have access to user funds, therefore, there is no way for attackers to hack the platform. Paybis has never experienced any hack since its launch in 2014. 
The Paybis Wallet is the suggested option for users to self-custody their assets, complete with mobile compatibility, private key storage,  and 24/7 customer support for any issues. However, traders can utilize other crypto wallets if desired.
Given that the responsibility of funds is placed entirely on the user, investors must understand the basic principles of crypto safety and private key management.
Customer Support: Contacts & How to Get Help
A significant advantage of the platform is the quality customer support channels provided by Paybis. The most efficient avenue for troubleshooting is the live AI chatbox on the website. Users can quickly diagnose the problem and connect directly with a live agent within 24 hours.
Users can also submit support requests directly to the team via the Support Request portal, and access the comprehensive Support Center, complete with FAQs and educational resources for individual troubleshooting.
KYC, Taxes & IRS Reporting Details
Paybis is available in over 180 countries, including the United States, Japan, and the United Kingdom. Within the U.S., it is not available in New York and Hawaii. 
Paybis is fully compliant with Know Your Customer (KYC) and Anti-Money Laundering (AML) regulations, as they are licensed by the U.S. Treasury's Financial Crimes Enforcement Network (FinCEN) and the U.K.'s Financial Conduct Authority (FCA). 
KYC is required to participate on the platform and can be completed in under 15 minutes, with a waiting period of about 24 hours for verification to process. The required documents include an official identity document, proof of address, and a photo of the user. 
Although Paybis is regulated by U.S. authorities, it does not report directly to the IRS or provide official tax documents. Users can export their transactions for use with a third-party tax service such as Koinly or CoinTracker.
Who It's Best For?
Paybis is a beginner-friendly cryptocurrency exchange with excellent customer support options and availability in over 180 countries. In being fully compliant with KYC and AML regulations, US-based users can trade safely within the legal restrictions of the United States. 
All users can enjoy a comprehensive experience with features such as the exclusive Crypto Calculator and Crypto Affiliate Program, which offers rewards for organically growing the platform. The crypto-curious can find value in the Paybis Blog, providing insight into new projects, market news, and other educational resources. 
The intuitive fiat-to-crypto trading interface is simple enough for investors of all levels, including multiple options for onboarding fiat currency. With a token offerings list of around 30 cryptocurrencies, Paybis is able to provide quality and efficient customer support avenues. In combination with high transaction speeds and instant payouts, Paybis is suitable for those who desire a seamless trading experience.