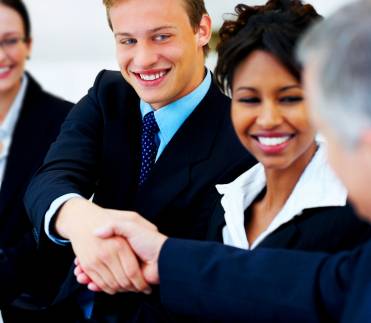 To be successful and achieve your goals, putting your business on the market demands a well-planned exit strategy. And much like all forms of retirement planning, starting early as well as defining clear goals can deliver the best results.
With that firmly in mind, here is a checklist of what the exit process entails.
Recognize the right time to sell
There's always a smart time to sell your business – but that depends most of all on your circumstances.
When poor performance is starting to look terminal, you could be losing the spark that keeps you chasing deals. Your life circumstances may leave you little choice but to sell, you may receive a gilt-edged offer, or your business may be very healthy and turning over regular profits.
Whichever scenario applies – or another alternative – the sooner you can make your decision to sell, the sooner you can get down to the process of maximizing your return.
Put another way, the earlier you can start to prepare, the greater your chances of getting a good deal when sale time arrives.
Getting your business into shape
Your first step should be to get your financials and other key business records into apple-pie order.
Remember too that, to protect their own interests, prospective buyers will certainly expect to be able to track your trading history over a number of years.
You should also make sure your business is in good order by getting your repair and maintenance schedule well on track. This will create visual appeal, which is always the best way to prompt buyer interest. If you present a rundown business, you will only be offered a knockdown price.
Get Started
Claim up to $26,000 per W2 Employee
Billions of dollars in funding available
Funds are available to U.S. Businesses NOW
This is not a loan. These tax credits do not need to be repaid
The ERC Program is currently open, but has been amended in the past. We recommend you claim yours before anything changes.
With a future sale in mind, you should carefully review the management structure of your business. No buyer will want to purchase a 'one-man band'.
So, to avoid this, you must install and cultivate an efficient leadership team to handle all business functions. This will show interested buyers that your business has inherent value without you at the helm.
Arranging a sound valuation
Your business sector probably has its own favored methods of calculating a business valuation.
Though it's important that this should be accurate and supported by good evidence, the valuation itself is a bench mark for the upcoming sale negotiation rather than a definitive figure.
A serious buyer will present their own (lower) assessment of value, and the whole process will be heavily influenced by the prevailing 'market price' for businesses like yours.
Regardless of the valuation technique applied and the business sales climate, you and your team will always want to highlight the particular features offered by your own business which justify the selling price you put forward.
Handling due diligence as a seller
For a buyer, due diligence is an essential part of any sale process, and as a seller you must be able to demonstrate you recognize and understand your prospective buyer's genuine need for verification.
Sellers sometimes fail to appreciate how much an air of openness can boost their sale prospects, or just how much they can be damaged by any lack of transparency.
Naturally, this is all a matter of perspective. However, as a seller you should be very wary of labeling certain due diligence information requests as unreasonable.
What you perceive to be unacceptable the other side will undoubtedly consider to be part of a responsible, common-sense approach. So it's always helpful to review any sensitive requests as if you were the buyer, and if you still have qualms, you must also have a very good reason to justify your concern.
In this instance, the answer is often a disclosure of information with the least contentious issues tackled first.
This approach helps to build trust on both sides as well as avoiding any unnecessary, deal-killing confrontation. When approached sensibly, there are always strategies you can use to overcome even the most difficult sticking points.
Closing the deal
Clarity of purpose and good planning are the key components of an effective exit strategy.
And if you want to stay well in control of the eventual sale process and give yourself every chance of closing the deal, then you must also be prepared to show willing by accommodating a serious buyer wherever possible in order to achieve your primary goal.
Author Bio
By Bruce Hakutizwi, USA and International Accounts Manager for BusinessesForSale.com, the world's largest online marketplace for buying and selling small and medium size businesses.  Bruce has over 7 years' experience working within the US business transfer marketplace connecting buyers and sellers.