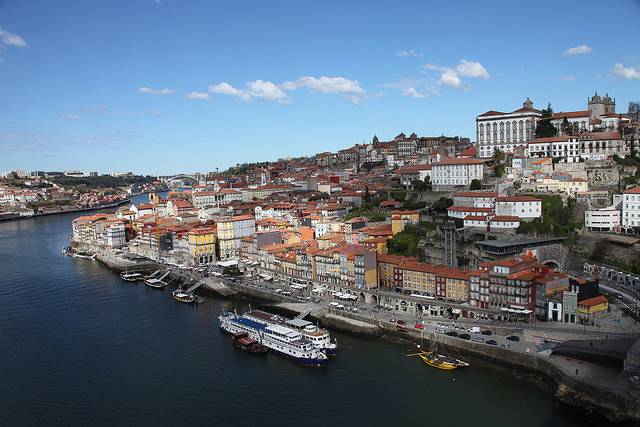 According to Charles Taylor Harris, executive director of The Get Golden Visa, "In 2020, the fund option accounted for 4% of the Golden Visa investments . . . the number of Golden Visa applicants that chose to go ahead with a fund investment increased almost 6-fold compared to 2019." Harris stated that it drew much more attention since 2017. In 2017, the minimum investment amount decreased to €350,000 from €500,000.
Up until February 2021, this option brought an inflow of more than €24 million into Portugal. The Portuguese Immigration and Borders Service (SEF) has provided this data.
What is the fund investment option?
As a non-EU citizen, you make a capital transfer to certain eligible investment funds for Portugal Golden Visa. The funds are related to several different investment types. They can be real estate investments, start-up companies, commodities, or yield-generating assets, as Harris says.
You need to make a minimum investment of €350,000 for this option. You can obtain venture capital funds or units of investment funds through capital transfer.
€350,000 will again increase to €500,000 as of 2022
There has been a recent amendment about this option though. The new amendment will apply if you invest in Portugal through this option after January 1st, 2022. If you're able to apply for a Golden Visa before this date, you can still invest a minimum of €350,000.
Get Started
Claim up to $26,000 per W2 Employee
Billions of dollars in funding available
Funds are available to U.S. Businesses NOW
This is not a loan. These tax credits do not need to be repaid
The ERC Program is currently open, but has been amended in the past. We recommend you claim yours before anything changes.
It won't cause a problem even if you get approval after this date. The important point is to have completed the application process before this specific date.
Your investment can turn into citizenship if you want
Note that this is a residency by investment program in the first place. However, it can also lead to Portuguese citizenship at the end of a certain period.
How so? You can already get your Portuguese residency within a few months after your application. Then, you need to obey the stay requirement of your Golden Visa. Each year, you need to stay in Portugal for at least seven days. You must keep doing this for five years. Then, it will be possible to apply to get citizenship in Portugal. Remember, it also means EU citizenship. So, you can benefit from all the rights like a usual EU citizen. Living, working and studying in any EU country are among these rights. Voting and holding offices in certain cases will be also available.
Important points about the fund option
Not every Portuguese fund can be eligible for Golden Visa. It must be a capital risk fund. Also, it cannot ensure a stable dividend. You also need to be a savvy investor
Know how much time your money will be kept in
Know when your subscription period will end
Your fund manager will take decisions with you until the fund's maturity
Know that your Portuguese fund needs to follow the rules of the Portuguese Securities Market Commission (CMVM).
Visa-free travel and family inclusion are other benefits
Note that Golden Visa Portugal is not only about making an investment and getting residency. It allows many direct and indirect advantages. For example, Schengen countries will be available to visit visa-free. After you get citizenship, almost 170 countries will be available to travel visa-free.
Of course, your family can be with you throughout this process. Not every family member can benefit though. It must be your spouse or children under 18. If your parents are over 65, you can include them as well. If your children are under 26, studying, and not married, they can also benefit from this program too.
Non-habitual tax resident program (NHR) as an indirect benefit of Golden Visa
As the name suggests, you must not be a tax resident in Portugal within the last five years. Also, you need to have a residency right in Portugal. Thanks to Golden Visa, you will attain this right without waiting much. Note that you must be a non-EU, non-EEA, or non-Swiss citizen. The last requirement applies to your overall Golden Visa application as well.
Exclusion from taxation on your foreign income will be available via NHR. Furthermore, this lasts for ten years. It applies to almost all of your non-Portuguese income.
Real estate purchase is another investment option
The most common option among Portugal Golden Visa investors is to buy a property in Portugal. You have more than one option in choosing your real estate investment. The minimum amount starts from €280,000. Depending on the property's condition, age, and location, the price increases.
As you can see, although the investment types vary, they all provide Portuguese residency. For sure, also citizenship in the long run. So, decide which type of investment you want to make. Then, enjoy these benefits with your family.