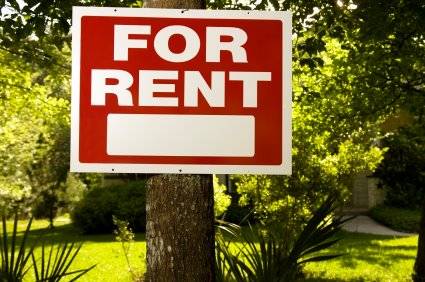 As of the second quarter of 2019, there were over 139.49 million housing units in the United States.
Together, these residential properties are worth a staggering $33.3 billion.
Incredible, right?
But that's not all. Of these housing units, 31.5% are renter-occupied. Experts say that this will continue to rise, with the ever-rising cost of homeownership in the US.
With such a huge market for renters, it's time that you consider becoming a landlord yourself. And one of the first things that you need to know of is the Fair Housing Act.
So, what exactly is this act and why was it passed in the first place? As a landlord, what are your legal responsibilities under the legislation?
We'll address all these questions (and a whole lot more) in this post, so be sure to keep reading!
Why and When Was the Fair Housing Act Passed?
More than 50 years ago, housing discrimination was so openly done throughout the US. Segregation of whole neighborhoods and overt rejection of qualified renters were commonplace.
The basis for these acts of discrimination?
Primarily race and national origin.
And so, in 1966, The Fair Housing Act was born and put before Congress. However, it took two years before the act was finally passed. It wasn't until after Martin Luther King's assassination that Congress passed the bill.
That tragedy occurred on April 4, 1968. From there, President Lyndon Johnson pushed Congress to pass the bill.
Finally, on April 10, 1968, the House passed the Civil Rights Act of 1968. The following day, President Johnson signed it into law.
The Fair Housing Law is an important set of laws that governs discrimination in the housing market. If you've ever rented a home as a renter or a landlord, chances are that you've dealt with it at one time or another. It can be the landlord of an apartment building that refused to rent to you because of race, religion, gender, disability, or any other type of prejudice. It could also be a real estate agent who refused to rent to you because of your marital status.
There's a lot to know about the act, but here are some of the details you need to know.
The act addresses many forms of housing discrimination. For example, if you've been refused a house by a bank or if a real estate agent told you that the house was not "for sale," you can file a complaint under the act. Take note that this is not limited to just housing discrimination, but also to things like employment discrimination, sexual harassment, and other types of discrimination.
Get Started
Claim up to $26,000 per W2 Employee
Billions of dollars in funding available
Funds are available to U.S. Businesses NOW
This is not a loan. These tax credits do not need to be repaid
The ERC Program is currently open, but has been amended in the past. We recommend you claim yours before anything changes.
The Act as We Know It Today
During its earliest stages, the act only prohibited housing discrimination against one's race, color, religion, and national origin. Refusing home buyers or renters based on these factors is against the law.
For instance, refusing tenants because they are Asians or Latinos is unlawful. It's also illegal to harass tenants because they're not "white" or because they have a dark skin color. Moreover, it's against the law to refuse buyers or tenants whose names "don't sound American".
It was only in 1974, however, that the Act included discrimination based on sex. Discrimination based on disability and familial status then followed in 1988.
Discrimination Based Upon Sex
The Housing Act makes it illegal to refuse home buyers or renters on the basis of sex. For instance, it's unlawful to turn away a potential buyer or renter for the sole reason that she is a woman. Sexual harassment is also against the law, regardless of gender.
Discrimination Against People With Disabilities
Today, it's illegal to refuse to sell or rent out to people with disabilities. These include individuals with physical or mental impairments that limit their life activities. For instance, home sellers can't discriminate against blind or deaf buyers.
Housing providers are also required "to design and construct" accessible dwellings. These accessibility features should make the house easier to use for the disabled. This is especially true for those with mobility issues, such as people in wheelchairs.
Discrimination Based Upon Familial Status
The Act also makes it illegal to discriminate against families with minor kids. It prohibits the outright refusal of housing to any family with children younger than 18.
In addition, housing providers can't impose special conditions on renters with children. For instance, landlords can't demand parents to always have their kids in diapers. Home sellers who "hike up" the price they offer to families with kids are also breaking the law.
The Act Now Protects the LGBT Community Too
Another amendment to the bill occurred on March 09, 2017. This involved the addition of sexual orientation and gender identity as protected classes. This revision makes housing discriminations against the LGBT community illegal.
This means that it's unlawful to refuse gay, lesbian, or transgender tenants. Sellers can't also turn down buyers for the reason that they are a member of the LGBT community.
The Struggle for Fair Housing Is Still Real
Housing segregation today is no longer that obvious, but it still happens quite often. In 2017, there were a total of 28,843 reported housing discrimination complaints.
More than half of those complaints involved discrimination against the disabled. Another 19% were race-based complaints, and almost one in 10 were for familial status.
The Modern Way of Housing Discrimination
Almost everyone involved in the real estate industry should abide by the housing act. This includes home sellers, landlords, lenders, and real estate agents. Even a property management company is bound to Fair Housing Act regulations.
Unfortunately, not everyone abides by these regulations. Violations do occur throughout the entire buying, selling, and renting process. They can take the form of discriminatory advertising, financing, and checking of credit.
An example is when a seller or a landlord uses terms like "No Children Allowed" in their ads. Or, they could use terms like "white buyers or tenants only". Both cases display discriminatory acts and are against the law.
Discrimination can also occur when a landlord lies about having no more vacancies. They may say that a tenant has already taken a unit that they've only advertised yesterday. Saying these just to avoid renting to a protected class is against the Housing Act.
Setting varying rental rates for the same units can also be a form of discrimination. This can occur if a landlord charges a tenant from a protected class with higher rental rates. It's also illegal for a landlord to ask tenants from protected classes to make a bigger deposit.
Lenders who jack up interest rates based on a borrower's gender are also breaking the law. The same goes for lenders who reject borrowers based on their sexual orientation.
Filing A Complaint Under The Fair Housing Act
To ensure that you're properly filing the complaint, it helps to know what you need to do. There are some guidelines that you need to know when filing a complaint. These guidelines are designed to ensure that the person or group being discriminated against has a fair chance of getting their rights protected.
Here are some of the steps involved:
Talk to someone in the organization as you need to tell them everything that's going on so they can do their job.
Fill out the complaint. After you have filed the complaint, the agency will work with you to find out the issues and make sure that you have a good chance of getting them resolved.
An experienced housing discrimination attorney can make sure that you get the fair deal that you need. Even if the person or company you're dealing with refuses to change, an experienced lawyer can help you get the right representation for the situation.
Don't sign anything without talking to a lawyer. A lawyer knows all of the rules and can help you understand what you're agreeing to.
If you're not sure that you have a case against someone for discrimination, there are other steps that you can take to protect your right under the Fair Housing Act. In this case, you need to hire a good attorney to look into your situation.
More so, even when you don't have a case up against anyone, mastering these steps is an important skill when you decide to become a landlord. Knowing these steps is a necessary part of property management, along with other tasks, like using the right software for managing your property, such as Console.
Access to Fair Housing Is Everyone's Right
There you have it, your ultimate guide to the Fair Housing Act and what it entails. Now that you know what's illegal under the legislation, you'd be able to avoid breaking the law as a landlord.
Just remember that everyone has the right to a safe, healthy, and fair-priced home. This is regardless of the country they came from, how their name sounds, or what the color of their skin is.
Ready to jump on the landlord bandwagon? Then be sure you equip yourself with the most important real estate knowledge! Bookmark our site to get the latest news and how-to guides on becoming an excellent landlord.
Final Word
Ready to jump on the landlord bandwagon? Then be sure you equip yourself with the most important real estate knowledge! Bookmark our site to get the latest news and how-to guides on becoming an excellent landlord.